Program Description
Duration of training: 2 years - 3 options
Title RNCP certified Level III
The designer is the person that you take to restructure a space or place to live. It should be next to an open and creative mind. Its mission is to enhance the identity of the place and beautify the space.
Option Home Makeovers
In total harmony with the environment, the interior decorator feeds an original attention to the realities of life. It has an open and creative mind, it aims to enhance the identity of a place. He can combine colors, structures, different styles ... The whole universe of your living space is recreated in its inner and outer atmosphere.
Concept, design, decoration, design, decorations represent the focus areas for this multidisciplinary profession: set design, design of spaces, visual concept, materials, light, atmosphere ... This course is taught as a culture and as an art. The interior designer dresses and sets the value of the concept. It represents the most beautiful harmony between design & functionality.
Visual Merchandising Etalagiste option
This is primarily a marketing communications business and marketing. The window dresser chooses its products to create an atmosphere and imagine a setting for highlight. It is responsible for carrying the decor with various materials and media.
He works mostly for large chain stores with integrated service, luxury shops, salons and shopping malls. But more and more customers are varied and many markets are open to the window dresser and decorator as companies with workshops and design offices.
This training focuses on the acquisition of basic presentation rules. It allows to control the composition, color harmonies and styles and know the characteristics of each product and allow addressing within the ITECOM school, window dressing, merchandising expertise and culture needed to immediate and professional intervention in the trading world.
Option Decorative Painting
(Option available in Nice) From the Wall decorative paint to the knowledge of decorative motifs directory of great cultures of the world, the solid color painting until Trompe l'Oeil, creating patterns for fabrics palace decorations .
The Trompe l'Oeil is with the new techniques of visual deception ... Getting closer reality, deceive the viewer with more modern applications without copy as a picture, requires knowledge, reflection, observation and rigor.
Opportunities
Interior decorator
Interior Designer
decorator designer
Activity area
Home Decor, Home Staging, Events ...
TRAINING PROGRAMME
creation of atmosphere
Drawing / Perspective
Decoration and deco object
Evenementiel
Information Technology
styling Photo
infographics
decorative painting
stucco and sgraffitos
the history of art
SOFTWARE
Autocad
Photoshop
Indesign
Sketchup
3DSMAX
Vray
ADMISSION TO SCHOOL
BAC or equivalent
Application and interview (presentation of personal work)
TRAINING AVAILABLE
Initial training
Continuing education
linked training (professional contract)
Title recorded in RNCP (national directory of professional certification) under the number 24437 (ministerial order published in the Official Journal of 05/27/2015) ITECOM Paris is registered with the RNCP as trainer institution.
Last updated Mar 2020
About the School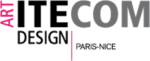 Situated in Nice, in Cimiez area, between the Matisse and Chagall museums, our institution covers an area of 1000 square meters.
Situated in Nice, in Cimiez area, between the Matisse and Chagall museums, our institution covers an area of 1000 square meters.
Read less