Curs d'especialització Els Valors de la Natura in the Desenvolupament de l'Infant de 0-12 Anys
Home ›
Courses ›
Curs d'especialització Els Valors de la Natura in the Desenvolupament de l'Infant de 0-12 Anys
Program Description
Nature is part of our life. Tanmateix, the citizens who come to the cities - and who represent 75% of the population - have lost or have seen weaknesses in the natural environment. Those courses will help you recover these relationships and you will be able to get the mateix amb els infants from 0 to 12 years old.
To who s'adreça
Docents, professorat i mestres interessats en el tematica.
Docents conexts to models escolars alternatius or activitats educatives no regulades.
Tourist guides, excursion guides, environmental educators or monitors / monitors of the Lleure, which treballin amb groups of children in activities that are developed in natural environments.
Monitors / managers and managers of esplai groups and escort groups.
Professionals de la salut o treballen amb infants interessats en els effectes beneficiaries de la natura during the first infància i el seu developement.
Requisites d'admissió
University degree.
S'admetran professionals sense titulació universitària interessats en el tematica del curs; aquests, però, només pass a certificat d'assistència lliurat per la Fundació.
Presented
In the western world, the interest of the public is linked to nature and the regular contact that the infants puguin have with her. Apareixen xarxes i moviments that express the need to reconnect the infants with nature, above all with the optimism of their development.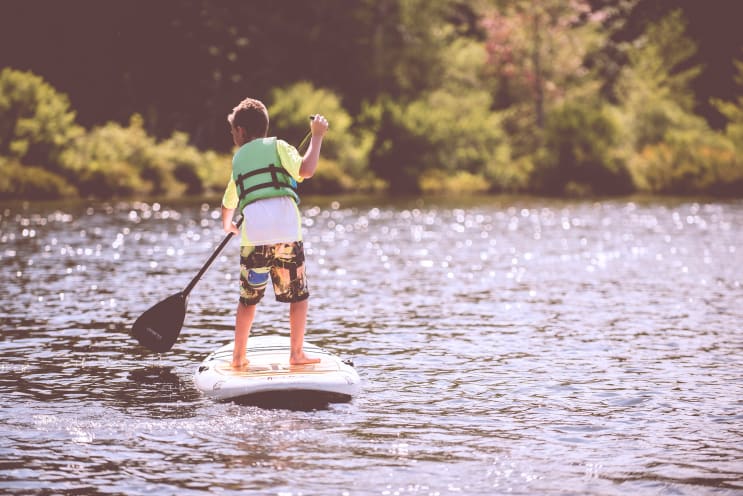 Ben White / Unsplash
Objectius
Identify and describe the values of nature for the development of the child in the three following areas:

a) The discovery of a mateix: the plan of internal development, autonomy-self-esteem-self-regulation. The motor-sensory, cognitive, emotional, spiritual and social treball. Les meves capacitats i els meus Límits. Prey of decisions and crawls. Beneficis per a la salut. He connected it to a mateix: he understood and accepted. Basic needs.
b) Les habilitats socials: el silenci, l'escolta i el diàleg. The group and its six cracks and unforeseen events. Cooperated in the treball en grup i l'autoconeixement. Sentiment de pertinença. Balance between donating and rebre.
c) The dialogue between the entorn: tots som natura i, per tant, jo soc una part del tot. Beneficis d'estar en neutral entorns i vius. Coexistence with altres espècies. Respect the difference, experience and deep understanding of the ecosystem. Cadascú tea the seu lloc i worked. Cicles, he understood from the temps i l'espai. Cultivate the wait and accept the rhythms. Fer visible there invisible.

Appreciate the impact and value that these values have in the development of the child and communicate them in a clear, assertive and attractive way.
Assessing and exposing the canvises that these values experience in our society and in Això affects the development of infants.
Methodology
This is an experiential theoretical course that includes:
A theoretical part presented through lectures per tal d'oferir coneixements, work mirades i contribute the specific continguts of the course;
A practical part with dynamic experiences per such d'experience first-hand the concepts that are treballen al curs d'especialització;
A part of reflected and debated with the group that shared miracles;
A part of personal treball, in which specific tasques will be required to expand in the concepts of approaching and carrying them to the area of interest and / or treball of each participant, through the reading of articles, the investigation and the realization of a petit project.
Appraisal System
Cal attend a minimum of 80% of the teaching hours of the course.
Sortides professionals
Introduce yourself to an expert person to reconnect infants with their natural surroundings.
Last updated Mar 2020
About the School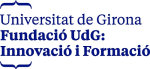 La Fundació Universitat de Girona: Innovació i Formació (FUdGIF) es la institución creada por la Universitat de Girona (UdG) para fomentar la investigación científica y la docencia en todos los ámbito ... Read More
La Fundació Universitat de Girona: Innovació i Formació (FUdGIF) es la institución creada por la Universitat de Girona (UdG) para fomentar la investigación científica y la docencia en todos los ámbitos de la Universitat de Girona, y estar al servicio de la sociedad de la que forma parte.
Read less