Program Description
During this two-month program, participants will receive a broad and intense education in professional cooking and pastry making. The dynamic course schedule is designed for people wishing to improve their culinary skills or who are directing themselves towards a career in professional gastronomy. The program takes a hands-on approach to cooking techniques, with daily cooking labs supplementing lessons, as well as several field trips to local food production centers and guest lectures from visiting Croatian and international chefs. Students will be provided with the basic knowledge required to begin working in a culinary profession. Students will learn about thermal and mechanical food processing, identifying ingredient quality, coupling seasonings, knife work, creating quality restaurant menus, arranging and serving dishes, professional cooking standards, food portions, food preservation, and the history of gastronomy. Along with the professional skills that students learn during this program, they will also have the opportunity to meet successful chefs working in contemporary gastronomy and form a network with professionals in the industry. Discover your passion for gastronomy through Kul IN student network.
Culinary Practicums
Because we believe that cooking is best learned through hands-on experience, our curriculum is designed such that 80% of class time is dedicated to practicums. The practicums begin with the basics so that students have the opportunity to build their knowledge on strong foundations.
Field Trips
During the program, students will visit several local food production centers and small-scale local farms. The field trips help students better understand the production chain of the food industry, as well as preparation and storage techniques of various types of food, including cheeses, baked goods, meat products, wine, and coffee. Students are introduced to various brands of local produce from which they can learn to distinguish quality products and create contacts with local producers.
Additional Program Information
Class time: 5 hours per day, Monday-Friday
The language used in class: English
Readings and Materials (digital): provided by Kul IN
Uniforms: Provided by Kul IN
Upon successful completion, each student will receive a certificate from Kul IN for a Professional Culinary Chef.
Program length: 2 months
The program cost per student: 5.625 Euros (VAT included)*
*For our early-bird students we offer a 400 € discount on program tuition. To grab this voucher, you need to complete your application process and pay the tuition two months before the program start date.
Price Includes:
All training and material for the program Culinary Arts
Transportation from Zagreb International Airport to Kul IN
Housing near school and lunch on school days
Costs for field trips
PROGRAM START DATES
January 12, 2021
Culinary Management at Zagreb School of Economics and Management
In addition to our Culinary Arts program, we offer you the opportunity to develop your entrepreneurial skills with this joint program between Kul IN and Zagreb School of Economics and Management!
During your time at Kul IN you will master culinary skills while working in a professional kitchen, and at ZSEM you will acquire knowledge on digital marketing, finance, modern business environment, management, and other fields of economics that will enable your future career in the world of gastronomy to thrive.
In order to bring you the full experience of studying at Culinary Institute Kul IN we invite you to visit our visual tour.
Last updated Feb 2020
About the School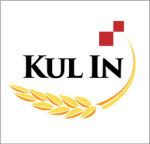 Gastronomy offers a wide array of professions, and Kul IN welcomes all students who want to direct their studies towards this diverse world of gastronomy, or want to build on their existing knowledge ... Read More
Gastronomy offers a wide array of professions, and Kul IN welcomes all students who want to direct their studies towards this diverse world of gastronomy, or want to build on their existing knowledge alongside exceptional mentors with a wealth of work experience and extensive theoretical knowledge.
Read less