Critical Thinking and Design Thinking Course
Home ›
Courses ›
Critical Thinking and Design Thinking Course
Program Description
Do you want to get ahead in your career? Do you want to expand your horizons? Do you want to advance in your life? You need to learn the skill of thinking for yourself. You need to learn to think independently but productively. Then this course is for you. The course brings together three independent, but rather related modules that will broaden your thinking skills and help you manage change and culture within your organization and contribute to value creation. You will learn skills that help you to innovate and solve business problems with the confidence and efficiency that increases performance. The course also opens your mind to the appreciative inquiry that helps shift your paradigm from the blame culture that characterizes some organizations and individuals.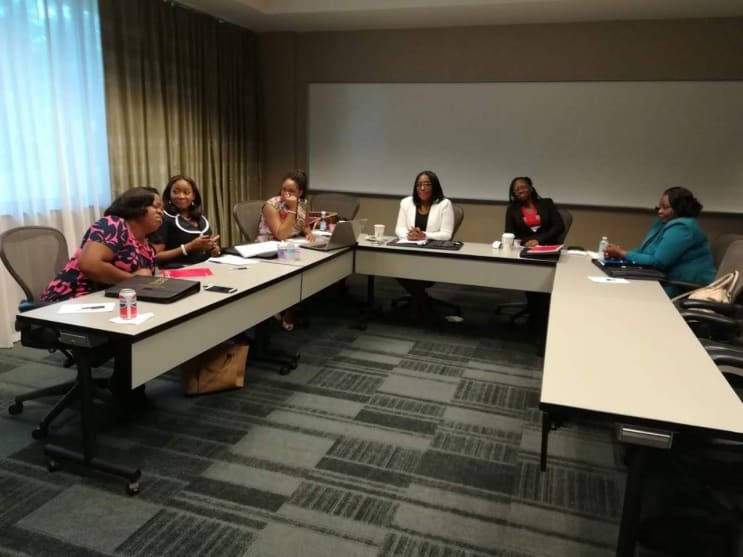 Who Should Attend?
This is a must-attend course for every manager, human resource practitioner, supervisor and team leader who wishes to have a positive influence in their organization. The course will benefit anyone who aspires to assume leadership or managerial responsibility at any level.
Course Content
Day 1
Sharpen Your Thinking Skills Through Mastery of Critical Thinking
We live in a knowledge-based society, and the more critical you think the better your knowledge will be. Critical Thinking provides you with the skills to analyze and evaluate information so that you are able to obtain the greatest amount of knowledge from it. It provides the best chance of making the correct decision and minimizes damages if a mistake does occur.
Critical Thinking will lead to being a more rational and disciplined thinker. It will reduce your prejudice and bias which will provide you a better understanding of your environment. This section of the training will provide you the skills to evaluate, identify, and distinguish between relevant and irrelevant information. It will lead you to be more productive in your career, and provide a great skill in your everyday life.
Learning outcomes
Understand the components of critical thinking.
Utilize non-linear thinking.
Use logical thinking.
Recognize what it means to be a critical thinker.
Evaluate information using critical thinking skills.
Identify the benefits of critical thinking.
Revise perspective, when necessary.
Comprehend problem-solving abilities.
Day 2
Design Thinking for Enhanced Performance that Boosts the Bottom lines
Design thinking is a human-centered approach to innovation that integrates the needs of people, the possibilities of technology, and the requirements for business success. It is a process that uses design principles for solving complex problems. It helps organizations identify opportunities, unlock innovation, and improve their businesses.
Within an organization, design thinking is a tool for unlocking cultural change. It makes companies more flexible, more responsive to their customers, and ultimately, more successful.
It is an iterative process in which we seek to understand the user, challenge assumptions, and redefine problems in an attempt to identify alternative strategies and solutions that might not be instantly apparent with our initial level of understanding. At the same time, Design Thinking provides a solution-based approach to solving problems. It is a way of thinking and working as well as a collection of hands-on methods.
Through this section of the course, you will learn a pragmatic approach that is both a system for inducing creativity and innovation and a framework for solving complex business problems.
Learning outcomes
After successfully completing this section of the course, you should be able to:
Apply design thinking concepts in various operational aspects of your organization.
Work in a team to visualize and design a possible new service/experience and assess the market, business and merits/demerits of the concept.
Listen to the end-users and different stakeholders; empathize to understand hidden/latent needs.
Evaluate the financial viability of a new product or service.
Day 3
Transform Your Organisational Culture through Appreciative Enquiry
Organizations can be thought of as living beings made up of the individuals working within it. Appreciative Inquiry has the ability to change the whole organization by changing the people. Through positive questioning, people will be directed to move in a positive direction. Recognizing the strengths and values of what works as opposed to what's wrong will transform the individuals and thus transform the organization and its corporate culture.
Appreciative Inquiry is a shift from looking at problems and deficiencies and instead focusing on strengths and successes. It is a tool for organizational change. It will strengthen relationships within the workplace. Who doesn't like to share good positive stories and events? Think about it.
Learning outcomes
Know the meaning of appreciative inquiry.
Think in positive terms and avoid thinking negatively.
Encourage others to think positively.
Recognize positive attributes in people.
Create positive imagery.
Manage and guide employees in a positive environment.
Day 4
City Tour
A morning group tour to Rain Farm Game Reserve in the neighborhood of Ballito.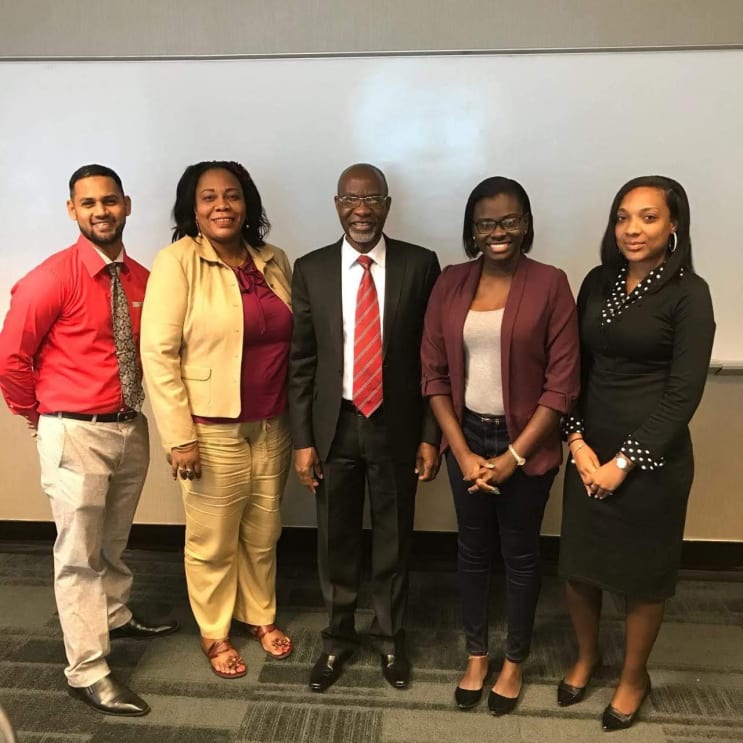 When and where?
27th to 30th April 2020. Protea Hotel Fire and Ice, Umhlanga Ridge, Durban.
Participation fee
An all-inclusive fee of R27,975 payable upon confirmation of registration and includes the following:
Shuttle to and from King Shaka International Airport.
Course attendance fee.
Course materials.
Conference package (mid-morning tea and lunch).
Accommodation (Bed and breakfast) for five nights.
Please note: Dinner is not included in this fee.
Early bird discounts
20% off for bookings made in before 1st February.
10% off for bookings made before 1st March.
Group discounts
20% off for bookings of 5 delegates or more.
Last updated Jan 2020
About the School

Mapalo Management Services is a Level 1 B-BBEE private company registered in terms of the South African Companies Act number 71 of 2008. We focus on providing a range of innovative training and develo ... Read More
Mapalo Management Services is a Level 1 B-BBEE private company registered in terms of the South African Companies Act number 71 of 2008. We focus on providing a range of innovative training and development solutions to a local, regional and national clientele. We help increase performance by offering bespoke training programs to companies and organizations in government and the private sector.
Read less