Creative Make-up Summer Course
Home ›
Creative Make-up Summer Course
Program Description
27th July - 7th August 2020
About
Discover how to plan, create and apply a variety of make-up styles and special effects for film, television and theatre.
Course highlights include:
Learn key techniques and processes of creative make-up
Avant Garde experimentation & High Fashion techniques
Casualty Simulation Makeup
Developing a Character
Zombie Workshop: Latex and Special Effects
1920s, 1940s and 1960s Makeup styles
Wig work and Period Hair
Ageing effects
Use industry standard equipment in professional make-up studios
Series of photoshoots to record your created styles to add to portfolio
Through a mix of practical workshops, demonstrations and research, you'll explore make-up and hair design for historical and contemporary drama. You'll experiment with special effects and prosthetic make-up for film and television and learn about make-up and wig work for live performances. As you build your design and technical skills, you'll also learn to plan and create finished looks for fashion styling and photography shoots. You'll learn and practice a range of core technical and creative techniques to increase your confidence and will be encouraged to experiment; extended practical sessions will give you the opportunity to create your own looks and develop your own style.
You will work with specialist professional materials and a 'zombie workshop' will guide you through the design process and application of creating your own sci-fi transformation. You will enhance your knowledge of iconic looks through the ages, recreating key aspects of the era and have the opportunity to experiment in a variety of period hair work, including wigs and specialist hair pieces. A number of your finished 'looks' will be recorded in a series of professional photo shoots to add to your portfolio or cv.
Course Aims
The course aims to:
Provide extended practical sessions to develop your make-up skills in a professional Higher Education setting
Develop your observational skills and aesthetic awareness in relation to makeup design
Enable you to develop your individual make-up style through a series of exploratory and experimental workshops
Enable you to explore industry standard make-up resources in a safe environment, developing your confidence and understanding of appropriate use of equipment and best practice
Enhance your understanding of fashion analysis techniques; how to communicate visually and respond creatively to a brief
Enable you to produce a digital folio of work for future development or use at interview
Enhance your understanding of important historical, social and cultural issues related to make-up and hair, and their influence on the contemporary make-up design
Develop your knowledge and understanding of the make-up industry as a collaborative production process and the specialist roles within this process (make-up artist, stylist, fashion writer, photographer etc)
Encourage your reflective skills through the critique of your own and others' work, as well as through the critical study of key make-up concepts
Course Materials & Resources
All course materials and equipment are included in the course fee; students will be taught in our dedicated make-up studios and workshops with access to our digital media suites, library and online resources.
Course Outcomes & Assessment
A series of photoshoots to record and capture all of the finished make-up looks and styles to add to your portfolio/cv and for future development.
All students with 100% course attendance will be issued with an official AUB Summer Course Certificate detailing course contents and study hours.
Residential Programme
Bournemouth is a popular place for tourists and visitors, especially during the busy summer months, with many hotels charging around £100 per night for accommodation, which doesn't include food or other expenses.
Our residential programme offers excellent value for money to make sure you have everything taken care of to support your time whilst you are here studying your summer course with us.
You can choose to book our Summer Residential Programme alongside your summer course which includes University accommodation, breakfast and lunch plus our lively social programme of activities to make the most of your time in the evenings and weekends.
Our Summer Residential programme includes:
Single room en-suite accommodation in University Halls of Residence
Orientation to the local area
Breakfast and lunch on campus
Daily private shuttle bus transfers to campus
Programme of social activities in evenings
Weekend day trips to places of interest
Last updated Sep 2019
About the School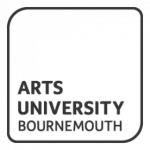 We are a specialised arts university with an excellent reputation. These highly practical Summer Courses allow you to explore a range of approaches to creative thinking and making in a variety of art ... Read More
We are a specialised arts university with an excellent reputation. These highly practical Summer Courses allow you to explore a range of approaches to creative thinking and making in a variety of art forms.
Read less