Program Description
London: Your creative destination
For centuries, London has remained a top destination for creative minds in all sectors of industry. The creative industries remain the second most important sector in the city, and this makes the opportunity for immersive study in London essential for those seeking skills in brand-building and creative marketing.
Drawing from ESCP's highly ranked MSc in Marketing and Creativity, this immersive, two-week course will give you leading-edge and innovative look at how brands are created and marketed. With ESCP's distinct hands-on approach, you'll learn from a host of industry and academic experts, and explore a number of leading creative business venues in London. This one-of-a-kind course culminates in a brand-building assignment that will put your new-found skills to test.
Connect and Grow
Throughout your time with ESCP, you will have ample opportunity to connect and network with fellow Creative London participants. Working closely in teams on practical projects, you will be exposed to international perspectives and cultural mindsets that will challenge you personally and grow your set of skills. This course will be a transformative two weeks in London where friendships and alliances are fostered.
Key Features
Two-week, London-based intensive course

helping you master your marketing and creativity skills with support from a network of creative professionals

Engaging curriculum

with interactive professional sessions, creative immersion visits and an exciting brand challenge project
Designed for current university students, recent graduates or A-Level school leavers, high school graduates (or equivalent)

Study in the heart of London

, one of the world's foremost creative cities
Course Objectives
Study a leading-edge course that is innovative, hands-on, and interactive
Learn to harness thinking outside the box as a core skill
Practice sharing ideas with a network of leading industry experts and mentors – and expand your career horizons
Visit significant creative and business venues in London to get an insider's view of the creative industries
Join an international community of fellow participants
Work together on an exciting brand-challenge project
Build long-term friendships and alliances
Obtain an award certificate by ESCP, one of the leading Business Schools in the world
Benefits
Challenge yourself in a highly multicultural setting with an emphasis on practical, hands-on learning
Learn from a diverse cohort of students
Upgrade your CV with an in-demand skillset that speaks to your adaptability and keen problem-solving
Certificate of achievement from ESCP, ranked #13 of European Business Schools by the Financial Times
Who Should Apply?
Every year, the Summer School attracts bright and ambitious students for the immersive two-week course. We are interested in applications from current bachelor's students, recent graduates and also school leavers of A-Level/High School equivalent. You should have a keen interest in marketing, creativity, innovation and brand-building.
Admissions path
All applications are treated on a first-come, first-served basis. The following documents must be submitted online with your application:
Proof that you are currently enrolled in a Higher Education programme, or have recently graduated from one
You will need to include your transcripts, certificates or diploma
Curriculum vitae and photocopy of passport or ID
Short personal statement (500 words) explaining why you wish to join the Creative London Summer Course
English language test scores (if required) – IELTS 6.5/TOEFL 90/ CAE C
Fees & Financials
The total tuition fee for the July 2019 summer school course is £1,800.
Applicants who make a successful application before April 2019 will be eligible for an Early Bird Rate, which is a deduction of £200 from the tuition fee.
Candidates who successfully enrol during the following two years in any of our full-time, London-based programmes will be eligible to claim a £500 rebate from the Creative London course fee
Please note that travel and accommodation costs are not included in the tuition fee.
Last updated Mar 2020
About the School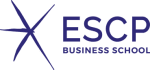 Established in 1819, ESCP Business School is the oldest business school in the world. Its mission is to develop the next generation of transnational business leaders, preparing them to embrace the opp ... Read More
Established in 1819, ESCP Business School is the oldest business school in the world. Its mission is to develop the next generation of transnational business leaders, preparing them to embrace the opportunities offered by cultural diversity.
Read less