Course in Traditional and Modern Trends of Italian Taste
Home ›
Courses ›
Course in Traditional and Modern Trends of Italian Taste
Read more about this program on the school's website
Program Description
This is a program for professionals and students with a diploma or experience in the field of gastronomy. The program will last 4 weeks, which can also be attended separately, with practical and demonstrative teaching. We will present you with an elite team of Italian chefs, both innovative and at the top of their field, and an unforgettable experience in Italy.
Our Course Strengths
Master Professors certified by CAST Alimenti
Individual multiuse workstations
Multipurpose training laboratories with the most advanced equipment
Language assistance during the course
Authentic Italian ingredients to learn real Italian cuisine
All inclusive: meals, coffee breaks and accommodation throughout the course
Didactic field trips to discover Italian landscape and products
Duration
4 weeks, which can also be attended separately.
The Course is Addressed to
Professionals in culinary and/or pastry arts; Employees in the food industry and Culinary Arts students.
This course is born from the desire to offer our international professionals and students an opportunity to stay up to date with Italian Cuisine in the current culinary platform, but also to understand the culture and territory at its heart with a complete Real Italy Experience.
Eligibility to Join CAST Alimenti Programme in Italy
Must have good communication skills in the English language;
Must be at least 18 years of age;
Must be highly motivated to start a career in the food & beverage industry;
Eager to learn another foreign language and lifestyle.
Instructors
Master Professors certified by CAST Alimenti, all actual expert in their field.
During lessons, chef instructors will illustrate product features in details, representing different preparations as well.
Professors will then organize students' set up for their own practical performance.
Course Focus
Tradition and innovation in Italian pastry/pasta/gelato/artisan bread and hearth baking.
Preparation techniques and technologies.
The history of Italian culinary tradition.
Raw materials: typical ingredients and regional varieties.
The Contents
Notions and history of the Italian Cuisine and Pastry, and their typical and regional traditions.
Week 1
Processing techniques for different types of Pasta, such as egg pasta, fresh and filled pasta, gluten-free pasta
Understanding of some of the most typical Italian products, such as EVO oils, cheeses, vegetables, and sensory analysis and comparison of different varieties
Innovative cooking methods (i.e. vacuum and low temperature), and key methods for proper food storing
Techniques and sensory criteria for the correct combination of ingredients: contrasts and balance, texture, use of herbs and spices, the construction of a balanced recipe according to the sensorial, nutritional and healthy criteria
Italian style for food design
Week 2
Pizza and Italian bread: history, knowledge, and assessment of key ingredients according to the Italian tradition. Processing, leavening, maturation, topping, and baking techniques
Knowledge and comparison of the different types of flour
Analysis of different types of yeast and levitating methods (biga, poolish and mother's yeast)
Creation of base recipes for some of Italy's most known bread
Creating unique flavors with the addition of herbs, sundried tomatoes, olives, pureed vegetables, saffron, nuts, and grains
Week 3
Technical overview of raw ingredients and techniques;
Base Preparations for Patisserie;
Base Creams and fillings;
Traditional and Modern cakes and desserts;
The technique and flavour profiling of making unique dessert;
Biscuits, shortcrusts and baked desserts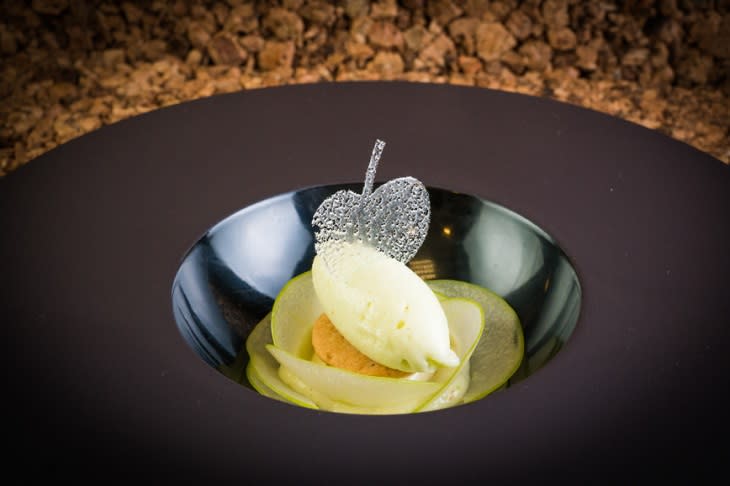 Week 4
What is the gelato and its history
The organization of the lab, gelato core technology, and production systems
Elements and raw ingredients for Italian gelato
Gelato production techniques
Introduction to spectacular creativity with the assembly of various semifreddi and Gelato tortes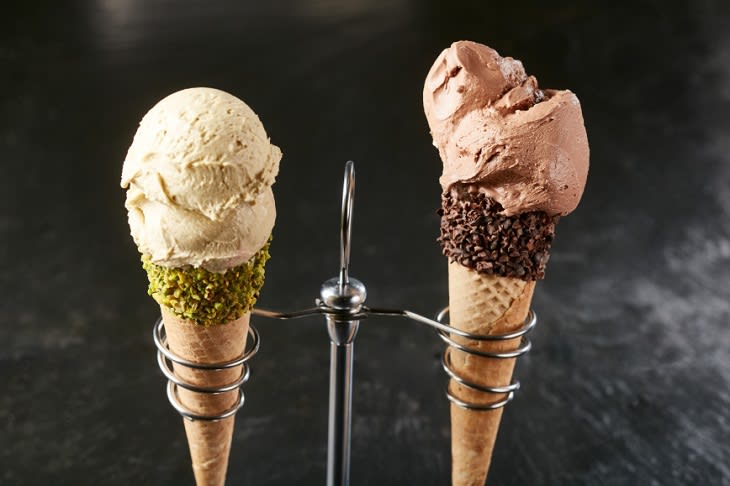 Why Choose CAST Alimenti
Our history: as we have more than 20 years experience.
For our great chef instructors.
As we are the School of World Champions, we only teach excellence.
As we are leaders in tradition and innovation.
As we partner with international culinary colleges, like Culinary Institute of America (New York, United States), Monroe College (New York, United States), Fanshawe College (London, Canada), Johnson & Wales University (Providence Campus), International Centre for Culinary Arts - ICCA Dubai, AIMS Institutes (Bangalore, India), just to name few.
Last updated Jan 2020
About the School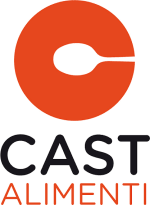 CAST Alimenti, i.e. "Centro Arte, Scienza e Tecnologia dell'Alimento" (Food, Art, Science, and Technology Center), is a training and specialization school founded in Brescia in 1996.
CAST Alimenti, i.e. "Centro Arte, Scienza e Tecnologia dell'Alimento" (Food, Art, Science, and Technology Center), is a training and specialization school founded in Brescia in 1996.
Read less