Course in Streamlining Office and Service Operations
Home ›
Courses ›
Course in Streamlining Office and Service Operations
Program Description
Today, enormous amounts of waste exist in office and service operations. Delays, bottlenecks, errors, redundancy, work-arounds, and ambiguity abounds. Non value added work can be as high as 95 percent.
Manufacturing organizations have had great success in applying Lean techniques and trimming time and money. However there are significant challenges and differences in an office operation versus a manufacturing setting. You need a tailored approach to improving office/service operations—but there are Lean tools that you can apply.
Through simulation, cases, and by working on your own processes, you will learn and practice Lean tools to dramatically improve quality and service, while shrinking time and cost. Look at work flow, information flow and job design—not with an eye to eliminating people—but maximizing their effort. You will know which tool to use based on the goal of the effort and problems you face.
You will leave with the skills necessary to dramatically improve your office processes and eliminate wasted time and money. Bring the process that has you stumped to class and tackle the issue by applying the tools.
Learn How To:
Identify the eight wastes in your office processes
Find and eliminate bottlenecks
Organize the workspace for ease of use and quality
Uncover the root cause of quality problems and systematically solve them
Design work flow for maximum efficiency (speed) and effectiveness
Create a schedule to monitor and quickly correct process problems


Target audience
Managers and process improvement teams from Legal, Finance and Accounting, IT, Purchasing, Customer Service, Sales and Marketing

Customized version available for C-Level executives



Last updated Dec 2017
About the School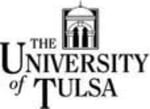 The College of Business Administration focuses on flexible programs which meet the needs of its students while providing graduates that meet the needs of the business and healthcare communities. To m ... Read More
The College of Business Administration focuses on flexible programs which meet the needs of its students while providing graduates that meet the needs of the business and healthcare communities. To meet the needs of its students and corporate partners, the future employers of TU graduates and the College of Business Administration formed an Executive Advisory Board made up of corporate leaders who serve as a nationwide resource for faculty and students. These top executives provide the college's leadership with personal insight and advice on how successful national and international companies operate, and what kind of business graduates make the grade in their organizations. With their assistance and guidance, the College continues to develop flexible programs that can be modified as new technology and market developments force companies to rethink how they do business. College Highlights The College of Business Administration at The University of Tulsa offers both business and health science degrees. Students can choose from a wide range of degree programs that are flexible enough to be tailored to the interests of the individual student while providing students with the competitive edge needed to succeed in our rapidly changing world. The college provides an atmosphere that encourages individual success and programs that are innovative and revised as employers' needs change. All college programs are fully accredited by the premier accrediting body for each area of study. The college now offers two accredited online masters programs, the Master of Taxation (MTAX) and the MBA Online, as well as a traditional on-campus MBA, a Master of Science in Finance and three joint graduate programs. The Williams Risk Management Center provides our students with a lifelike laboratory (complete with stock ticker boards, extensive financial databases, Bloomberg terminals, computers, and computer software) where students can apply and extend the knowledge they have gained in the classroom. Our internationally recognized faculty is committed to providing their students with the best educational experience possible by sharing their talents, interests, knowledge, and vision with the students in and out of the classroom. Students have many opportunities to participate in research projects. One such opportunity is through the Tulsa Undergraduate Research Challenge (TURC) program. Many student internships are arranged each year. These working programs provide students with the opportunity to gain real-world experience and often lead to permanent employment after graduation. Our low student-faculty ratio of 11-1 and small class sizes (on average 19 students per class) give students an incredible opportunity to work closely with professors and instructors in and out of the classroom. TU is the co-founder of the business enterprise school in Zelenograd, Russia. All business and health science students have opportunities to study abroad and participate in international study experiences. In addition, the college offers an undergraduate International Business and Language degree. To enhance our students' educational experience, as well as build skills and confidence, the College provides labs to enhance student learning. The Student Investment Fund provides students with an opportunity to invest real money in an environment similar to that of an investment management firm. Students may participate in a large variety of student organizations that supplement their coursework while providing community service and professional networking opportunities The Center for Executive & Professional Development provides a variety of professional development programs for corporate clients and individuals. In addition, the Center creates customized programs on a broad range of topics for their corporate clients.The Family-Owned Business Institute is the only resource center of its kind in the region. The institute offers programs to meet the needs of multigenerational family businesses and a specialized management degree focusing on family-owned business issues. The Genave King Rogers Business Law Center supports a specialized management degree focusing on business law and provides resources for both our on-campus and Tulsa business communities. Friends of Finance is a professional organization that brings leading executives to the TU campus to share their knowledge and explores important business issues.
Read less