Course in MCSE: Windows Server 2016 Cloud Platform and Infrastructure
Home ›
Courses ›
Networks ›
Course in MCSE: Windows Server 2016 Cloud Platform and Infrastructure
Program Description
Synopsis
Fast Track (2 Weeks) – Mon to Thurs (10:00-18:00)
Weekend Track (8 Weeks) – Every Saturday (10:00–18:00)
Evening Track (8 Weeks) – Every Tue & Thurs (18:30–21:30)
Course Fee: £1500 + VAT
Industry Expert and Certified Instructors
Training Venue: Central London Location
Tutor Led Classroom Training
Course Information
In today's global business, innovative ideas can transform the way we do business and communications. This has opened wider markets and created global business partners and consumers worldwide. Establishing a smooth business flow requires an innovative and effective implementation of IT infrastructure which can provide cost-effective solutions and time efficiency.
When implementing IT infrastructure, Microsoft Windows Server 2016 plays a greater role in providing innovative solutions featuring Server Virtualization, Cloud Computing, Cloud Storage Management, Enhanced Active Directory, Content Server, Direct Access, Hyper-V (Virtualization), Internet Information Server, Network Security, Application Security, Data Security, Excellent Remote Management tools, Server Management tools, Windows Deployment Services, Web Platform, Application Platform and many more.
In the current IT market Windows Server 2016 powers many of the world's largest data centres - smaller and many larger organizations globally, creating thousands of Jobs in the market to manage Microsoft Servers and the IT infrastructure.
Why not prove your abilities and add value to your employers or to your business, learning the core technologies, features, and implementation of Microsoft Windows Server 2012. Microsoft has introduced an IT Professional certification called Microsoft Certified Solutions Expert (MCSE): Server Infrastructure certification. The MCSE Certification validates your skills needed to run a highly efficient IT infrastructure, identity management, systems management, virtualization, storage, and networking in Windows Server 2016 innovative platform.
London Training offer MCSE Training which is Tutor Led in a Classroom environment with Industry Expert and Microsoft Certified Trainers to equip you with the skills to enable you to achieve the MCSE Certification.
Career prospect
Microsoft Network Engineer, Network Administrator, System Engineer, Support Engineer, Network Architect.
Learning Facilities
We have immaculate learning facilities with state of the art technology, fully equipped with high specs latest servers, workstations and software.
General Facilities
We also provide Free Wifi Internet, Refreshment, Water, Tea, and Coffee Facilities.
Registration Process
Speak with course advisor about MCSE Server 2016 training in London. Call us: 0207 256 7722
Course Fee: £1500 + VAT
Hands-on Tutor Led Training
Classroom-Based Practical Training
Unlimited Practice Lab Access
Small Size Class and Interactive Sessions
Lab Exercises
Project Work
WiFi Internet
Refreshments
Completion Certificate
Free Re-training
The course fee excludes VAT
Course Syllabus
MCSE Exam 70-740 - Installation, Storage, and computer with Windows Server 2016
Windows Server 2016 Certification Overview

Introduction to Windows Server 2016
MCSA Certification Overview
MCSE Certification Overview
Course planning and Exam Overview

Installing and configuring Hyper-V and virtual machines

Overview of Windows Server 2016
Configure and installing Nano Server and Server Core
Plan a Server upgrade and migration strategy
Migrating server roles and workloads within a domain and across domains
Windows Server activation models
Installing and configuring Nano Server
Post-installation tasks on Nano Server
Configure remote management
Choose an activation model.

Installing, upgrading, and migrating servers and workloads

Managing disks in Windows Server
Managing volumes in Windows Server
Configuring local storage
Creating and managing volumes
Resizing volumes
Managing virtual hard disks

Configuring local storage

Introduction to DAS, NAS, and SANs
Comparing Fibre Channel, iSCSI, and Fibre Channel over Ethernet
Understanding iSNS, DCB, and MPIO
Configuring sharing in Windows Server 2016
Planning and configuring storage technologies and components
Planning storage requirements
Configuring iSCSI storage
Configuring and managing the share infrastructure

Implementing enterprise storage solutions

Implementing Storage Spaces
Managing Storage Spaces
Implementing Data Deduplication
Creating a Storage Space

Implementing enterprise storage solutions

Introduction to Hyper-V
Creating and configuring virtual machines
Configuring storage on Hyper-V host servers
Configuring networking on Hyper-V host servers
Configuring Hyper-V virtual machines
Managing virtual machines

Deploying and managing Windows and Hyper-V containers

Introduction to containers in Windows Server 2016
Deploying Windows Server and Hyper-V containers
Installing, configuring, and managing containers by using Docker
Windows Server containers using Windows PowerShell
Installing and configuring Windows Server containers by using Docker Installing

High availability and disaster recovery

Defining levels of availability
Planning high availability and disaster recovery solutions with Hyper-V virtual machines
Backing up and restoring by using Windows Server Backup
High availability with failover clustering in Windows Server 2016
Implementing storage migration
Configuring Hyper-V replicas

Implementing failover clustering with Windows Server 2016 Hyper-V

Overview of the integration of Hyper-V Server 2016 with failover clustering
Implementing Hyper-V VMs on failover clusters
Key features for VMs in a clustered environment
Configure iSCSI storage
Configuring a failover cluster for Hyper-V
Configuring a highly available VM

Implementing Network Load Balancing

Overview of NLB
Configuring an NLB cluster
Planning an NLB implementation
Implementing NLB
Implementing a Network Load Balancing (NLB) cluster
Configuring and managing the NLB cluster
Validating high availability for the NLB cluster

Creating and managing deployment images

Introduction to deployment images
Creating and managing deployment images by using MDT
Configuring MDT
Creating and deploying an image
Virtual machine environments for different workloads
Creating and deploying an image
Describe the different workloads in the virtual machine environment.

Implementing failover clustering

Planning a failover cluster, Creating a failover cluster
Creating and configuring a new failover cluster
Maintaining a failover cluster
Troubleshooting a failover cluster
Implementing site high availability with stretch clustering
Verifying quorum settings and adding a node
Managing a failover cluster
Evicting a node and verifying quorum settings
Changing the quorum from Disk Witness to File Share Witness, and defining node voting
Verifying high availability
Troubleshoot a failover cluster.
Implement high availability and stretch clustering for a site.

Managing, monitoring, and maintaining virtual machine installations

Introduction to WSUS and deployment options
Update management process with WSUS
Overview of Windows PowerShell DSC
Overview of Windows Server 2016 monitoring tools
Using Performance Monitor
Monitoring event logs
Implementing WSUS and deploying updates
Implementing WSUS
Configuring update settings
Approving and deploying an update by using WSUS
Monitoring and troubleshooting Windows Server 2016
Establishing a performance baseline
Identifying the source of a performance problem
Viewing and configuring centralized event logs
WSUS and the requirements to implement WSUS.
Manage the update process with WSUS.
Describe the purpose and benefits of Windows PowerShell DSC.
Describe the monitoring tools available in Windows Server 2016.
Use Performance Monitor.
Manage event logs.
MCSE Exam 70-741 Networking with Windows Server 2016
Planning and implementing an IPv4 network

Planning IPv4 addressing
Configuring an IPv4 host
Managing and troubleshooting IPv4 network connectivity
Troubleshooting IPv4

Implementing DHCP

Overview of the DHCP server role
Deploying DHCP
Managing and Troubleshooting DHCP
Implementing DHCP

Implementing IPv6

Overview of IPv6 addressing
Configuring an IPv6 host
Implementing IPv6 and IPv4 coexistence
Transitioning from IPv4 to IPv6
Implementing DHCPv6
Configuring 6to4 connectivity
Configuring network integration by using ISATAP
Configuring native IPv6 connectivity

Implementing DNS

Implementing DNS servers
Configuring zones in DNS
Configuring name resolution between DNS zones
Configuring DNS integration with Active Directory Domain Services (AD DS)
Configuring advanced DNS settings
Planning DNS name resolution
Implementing DNS servers and zones
Integrating DNS with Active Directory
Configuring DNS policies

Implementing and managing IPAM

Overview of IPAM
Deploying IPAM
Managing IP address spaces by using IPAM
Installing the IPAM Server feature

Implementing DirectAccess

Overview of DirectAccess
Implementing DirectAccess by using the Getting Started Wizard
Implementing and managing an advanced DirectAccess infrastructure
Verifying readiness for a DirectAccess deployment
Configuring DirectAccess

Implementing VPNs

Planning VPNs
Implementing VPNs
Plan a VPN solution
Validating the VPN deployment
Troubleshooting VPN access

Implementing networking for branch offices

Networking features and considerations for branch offices
Implementing Distributed File System (DFS) for branch offices
Implementing BranchCache for branch offices
Implementing DFS
Validating the deployment

Configuring advanced networking features

Overview of high-performance networking features
Configuring advanced Microsoft Hyper-V networking features
Creating and using Hyper-V virtual switches
Configuring and using the advanced features of a virtual switch

Implementing Software Defined Networking

Overview of SDN
Implementing network virtualization
Implementing Network Controller
MCSE Exam 70-742 Identity with Windows Server 2016
Monitoring, managing and recovering AD DS

Monitoring AD DS
Managing the Active Directory database
Active Directory backup and recovery options for AD DS and other identity and access solutions
Recovering objects in AD DS
Backing up and restoring AD DS
Recovering objects in AD DS

Installing and configuring domain controllers

Overview of AD DS
Overview of AD DS domain controllers
Deploying a domain controller
Deploying domain controllers by performing domain controller cloning
Administering AD DS
Purpose and roles of domain controllers

Advanced AD DS infrastructure management

Overview of advanced AD DS deployments
Deploying a distributed AD DS environment
Configuring AD DS Trusts
Implementing forest trusts
Implementing child domains in AD DS

Implementing and administering AD DS sites and replication

Overview of AD DS replication
Configuring AD DS sites
Configuring and monitoring AD DS replication
Creating additional sites and subnets
Configuring AD DS replication
Monitoring and troubleshooting AD DS replication

Implementing Group Policy

Introducing Group Policy
Implementing and administering GPOs
Group Policy scope and Group Policy processing
Troubleshooting the application of GPOs
Creating and Configuring GPOs
Managing GPO scope

Deploying and managing AD CS

Deploying CAs
Administering CAs
Troubleshooting and maintaining CAs
Deploying and configuring a two-tier CA hierarchy
Deploying an offline root CA
Deploying an enterprise subordinate CA

Implementing and administering AD RMS

Overview of AD RMS
Deploying and managing an AD RMS infrastructure
Configuring AD RMS content protection
Installing and configuring AD RMS
Configuring AD RMS templates
Using AD RMS on clients
AD RMS infrastructure

Implementing and administering AD FS

Overview of AD FS
AD FS requirements and planning
Deploying and configuring AD FS
Overview of Web Application Proxy
Installing and configuring AD FS
Configuring an internal application for AD
Configuring AD FS for federated business partners
Implement single sign-on (SSO) to support online services

Securing Active Directory Domain Services

Securing domain controllers
Implementing account security
Implementing audit authentication
Configuring managed service accounts
Securing AD DS
Implementing security policies for accounts, passwords, and administrative groups
Deploying and configuring an RODC
Creating and associating a group MSA

Managing objects in AD DS

Managing user accounts
Managing groups in AD DS
Managing computer objects in AD DS
Creating and managing groups in AD DS
Creating and configuring user accounts in AD DS
Managing computer objects in AD DS
Using Windows PowerShell for AD DS administration
Implementing and managing OUs
Delegate administration for OUs

Managing user settings with Group Policy

Implementing administrative templates
Configuring Folder Redirection, software installation, and scripts
Configuring Group Policy preferences
Managing user settings with GPOs
Using administrative templates to manage user settings
Implement settings by using Group Policy preferences
Configuring Folder Redirection
Planning Group Policy (optional)

Deploying and managing certificates

Deploying and managing certificate templates
Managing certificate deployment, revocation, and recovery
Using certificates in a business environment
Implementing and managing smart cards
Configuring certificate templates
Enrolling and using certificates
Configuring and implementing key recovery
Deploy and manage certificate templates.
Manage certificates deployment, revocation, and recovery
Use certificates in a business environment
Implement and manage smart cards

Implementing AD DS synchronization with Microsoft Azure AD

Planning and preparing for directory synchronization
Implementing directory synchronization by using Azure AD Connect
Managing identities with directory synchronization
Configuring directory synchronization
Managing Active Directory users and groups
Implement directory synchronization by using Microsoft Azure Active Directory Connect (Azure AD Connect)
MCSE Exam 70-413 Designing and Implementing a Server Infrastructure
Planning Server Upgrade and Migration

Considerations for Upgrades and Migrations
Creating a Server Upgrade and Migration Plan
Planning for Virtualization
Create a plan for a server upgrade and migration
Planning a Server Upgrade and Migration

Planning and Deploying Servers Using Virtual Machine Manager

System Center 2012 R2 Virtual Machine Manager Overview
Implementing a Virtual Machine Manager Library and Profiles
Planning and Deploying Virtual Machine Manager Services
Using Virtual Machine Manager

Designing and Maintaining an IP Configuration and Address Management Solution

Designing DHCP Servers
Planning DHCP Scopes
Designing an IPAM Provisioning Strategy
Managing Servers and Address Spaces by Using IPAM

Planning and Implementing a Server Deployment Strategy

Selecting an Appropriate Server Deployment Strategy
Implementing an Automated Deployment Strategy

Planning and Implementing Storage and File Services

Planning and Implementing iSCSI SANs
Planning and Implementing Storage Spaces
Optimizing File Services for Branch Offices
Plan and implement storage spaces
Optimize file services for branch offices

Designing and Implementing an AD DS Physical Topology

Designing and Implementing Active Directory Sites
Designing Active Directory Replication
Designing the Placement of Domain Controllers
Virtualization Considerations for Domain Controllers
Designing Highly Available Domain Controllers

Designing and Implementing an AD DS Organizational Unit Infrastructure

Planning the Active Directory Administrative Tasks Delegation Model
Designing an OU Structure
Designing and Implementing an AD DS Group Strategy

Designing and Implementing an Active Directory Domain Services Physical Topology

Design and implement Active Directory sites
Design and configure Active Directory replication
Design domain controller placement
Plan for virtualization of the domain controller role
Design domain controller deployments for high availability

Designing and Implementing Remote Access Services

Planning and Implementing DirectAccess
Planning and Implementing VPN
Planning and Implementing Web Application Proxy
Planning a Complex Remote Access Infrastructure
Plan and implement a virtual private network (VPN)

Designing and Implementing Name Resolution

Designing a DNS Server Implementation Strategy
Designing the DNS Namespace
Designing DNS Zones
Designing DNS Zone Replication and Delegation
Optimizing DNS Servers
Designing DNS for High Availability and Security
Optimize the DNS server configuration
Design DNS for high availability and security
Optimize the DNS server configuration
Design DNS for high availability and security

Designing and Implementing a Group Policy Object Strategy

Collecting the Information Required for a GPO Design
Designing and Implementing GPOs
Designing GPO Processing
Planning Group Policy Management
Collect and analyze the information required to facilitate a GPO design
Create a GPO design and implement it
Create a GPO processing design
Plan GPO management

Designing and Implementing Network Protection

Overview of Network Security Design
Designing and Implementing a Windows Firewall Strategy
Designing and Implementing a NAP Infrastructure
Describe the design process for network security
Design and implement a Windows Firewall strategy
Design and implement Network Access Protection (NAP)
Last updated Sep 2019
About the School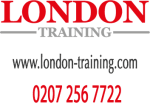 London Training is a leading IT training provider in London. We have teamed up with the IT industry experts who have gained vast knowledge in the field of Information Technology and its applications i ... Read More
London Training is a leading IT training provider in London. We have teamed up with the IT industry experts who have gained vast knowledge in the field of Information Technology and its applications in diverse business environments. We provide flexible IT training for those wishing to pursue a career in IT or enhance their IT skills with the IT certifications.
Read less