Program Description
General English is our most popular course. Its aim is to improve all areas of your English language competence: speaking, listening, reading, writing, grammar, vocabulary and pronunciation.
Our Academic Team carefully select course materials to ensure lessons are relevant and interesting to our students. You will be given a course book on the first day of your course and a new course book each time you move up a level.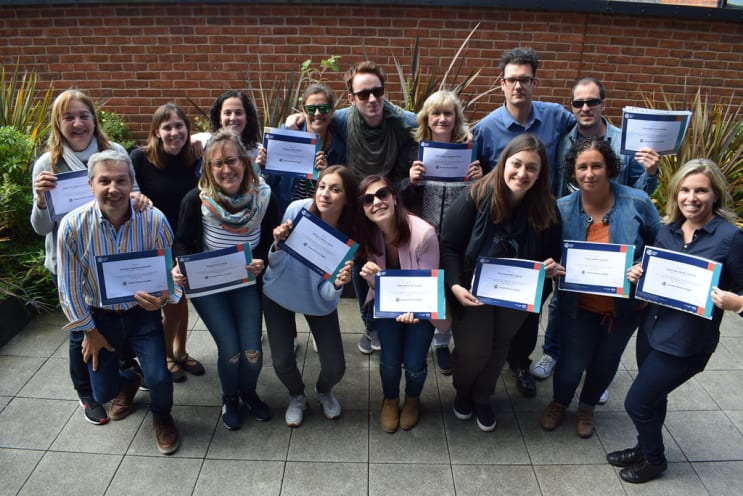 Our teachers use the communicative approach to deliver learner-centered lessons which are dynamic and engaging. Lessons focus on both accuracy and fluency. You will develop your ability to communicate confidently in real-life situations.
Our teachers ensure that each lesson has clear learning outcomes. You will have a short review test each week. Longer progress tests are monthly. After each progress test, you will have a 1:1 tutorial with your teacher. In this tutorial you will develop your Individual Action Plan, this helps to ensure your English improves as much as possible and you succeed in achieving your goals. After each tutorial, you will receive a progress report from your teacher.
At the end of your course, you can take an exit test. You will then be able to compare your placement test results with your exit test results to see how much you have improved.
Afternoon Electives for students on GE21, GE25 and GE30.
Your General English course includes an afternoon elective if you study more than 15 lessons per week and your level is pre-intermediate+ (CEFR A2+).
Our afternoon electives allow you to personalise your learning. We currently offer the following afternoon electives:
Communication Skills develops your practical English language skills. There is an emphasis on speaking, listening and vocabulary development. Topics are carefully chosen by teachers based on the needs of the students in the class. Lessons include activities focusing on real-life situations to increase your confidence when communicating in English. Minimum level: Beginner/Elementary A1.
Live Liverpool* combines classroom learning with learning outside in 'real-life'. This gives you the opportunity to explore the city as you practise and improve your English. Our teachers accompany you around the city as you complete carefully designed fact-finding activities which encourage you to communicate with the people of Liverpool. Minimum level: Pre-intermediate A2.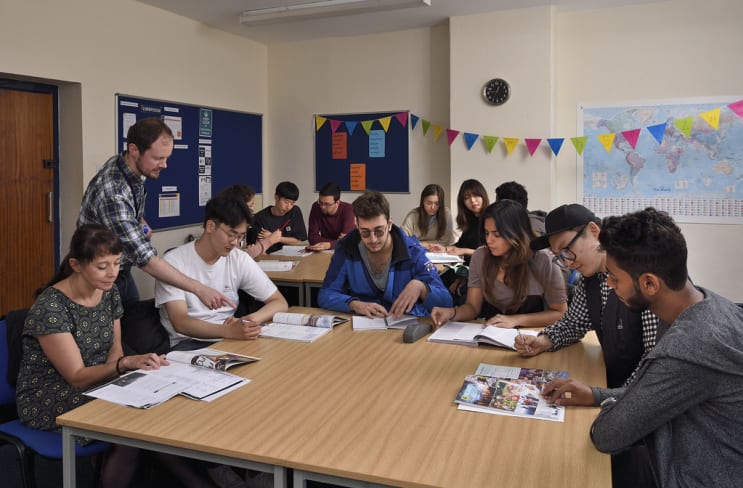 English For Business provides practical business language skills for a wide range of industries. You will develop confidence as you practise communication in business scenarios such as meetings, presentations and negotiations. We address key issues for companies and workers such as how to stay competitive or offer good customer service. Minimum level: Pre-intermediate A2.
Academic Skills helps prepare you for a university course taught in English. You will increase your academic vocabulary and practise the skills necessary to evaluate, disseminate and produce academic work. You will become more confident in your understanding and use of academic English and therefore better able to succeed in your chosen university course. Minimum level: Intermediate B1.
You can change your elective at any time and start a different afternoon elective the following Monday.
All of these electives run all year-round. *Live Liverpool is for 6 weeks maximum. There is no maximum number of weeks for the other electives.
Students at Beginner/Elementary levels (CEFR A1–A2) do not select an afternoon elective. On GE21, GE25 or GE30 courses you will take a level-appropriate Communication Skills class for 6 lessons per week.
We also offer part-time General English courses with 6 or 10 lessons per week. Part-time students on GE6 or GE10 courses, at pre-intermediate level+, can also take an afternoon elective.
Key Facts
Course Dates: Start any Monday
Course Duration: Minimum 1 week. Maximum 1 year.
Levels: Beginner-Advanced
(CEFR A1 – C1)
Beginners should start within the first 3 weeks of a new term.
Lessons/Hours per week:
GE15 - 15 lessons/13 hours 45 minutes
GE21 - 21 lessons/19 hours 15 minutes
GE25 - 25 lessons/22 hours 55 minutes
GE30 - 30 lessons/27 hours 30 minutes
Lesson Length: 55 minutes
Maximum Class Size: 15 students
Minimum Age: 16 years (Written parental consent is required for students aged under 18 years)
Visa Requirements:
GE15 – Short-Term Study Visa
GE21/GE25/GE30 - Short-Term Study Visa or Tier 4 Visa
Prices
Last updated Apr 2019
About the School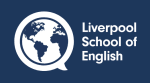 Liverpool School of English is the largest and longest established language school in the wonderful, world-famous city of Liverpool.
Liverpool School of English is the largest and longest established language school in the wonderful, world-famous city of Liverpool.
Read less