Course in Fashion Illustration
Program Description
Course in Fashion Illustration

The Fashion Illustration Course is not only the design or representation of a garment, but more of an art form. Also it is an alternative way for creative people that enjoy fashion and want to express in a different way how fashion design inspires them. In this course you will learn all about fashion illustration and how has it evolved throughout history, drawing technique of the human figure, uses and the theories of color, and many different ways of techniques to apply to the creations. During this time you will also start to develop your own style and building your own portfolio, that hopefully, can open a bright career path for you!

Course Outcome

- Gain fashion illustration technique
- Gain knowledge of illustration from different artists
- Gain coloring techniques - markers, pencil drawing, watercolors, paint, computer rendering
- Development of own individual style

The student will learn the basics of fashion illustration: drawing technique of the human figure and different techniques such as using pencil, markers, watercolours, paint, computer programs, etc. Is it expected that the student realizes the importance of doing an effective research for a project, how to interpret it and the needs of a client while also keeping their style, how to bring to life a trend, a concept or a mood through their artistic vision. The fashion illustrator has an extensive work field for such areas as design houses, magazines, trend companies, graphic design or fashion design, also as a freelancer etc.

Final work: Creative Final Workshop: Designing a illustration collection based on an individual theme

Level: Beginners , Expereinced

Material : Notebook - 4H pencils - Tracing paper - Soft eraser - Pencils - Pencil sharpener - Fine black fibre tip pens - A4 paper – Scissors - Glue stick - Laptop Computer - USB Memory stick - Photoshop - Illusrator (30 day trial version okay for Photoshop and Illustrator programs)
Duration Short Daytime 1 month - Part-Time - Morning or afternoon - 4 days a week (Monday to Thursday) Fee: € 1.200 Daytime 2 weeks - Full-time - 4 days a week (Monday to Thursday) Fee: € 1.200 To include 22% Tax & 180 euro Enrollment Fee.
Last updated Apr 2019
About the School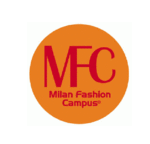 Prepare your fashion career with an Italian fashion experience.
Prepare your fashion career with an Italian fashion experience.
Read less