Program Description
Because?
Digital Design will soon be in everything, so understanding, evaluating, guiding and creating digital interfaces, present in contexts as diverse as websites, apps, games, intelligent assistants, becomes an important differential of professional performance in any segment.
For whom?
The course is designed for designers and creative professionals who seek to incorporate digital in their professional practice, but open to professionals from other areas and industries interested in understanding how the interfaces that are transforming the world work and are created.
How is it?
There are 5 thematic areas developed in a 1-year journey, where in the end the student will have seen and practiced the main aspects involved in digital design, its fundamental principles and disciplines, work process, tools and methods and opportunities for action.
The IED Rio digital design course
Digital interfaces are redefining the world, influencing new ways of thinking, acting, and communicating. They change how we perceive things and also our expectations regarding the products and services we consume.
Digital Design brings together the disciplines and skills needed to design the interactions with this new world. Its set of principles, tools, methods and processes have the challenge of reconciling strategic business issues, human aspects of perception and aesthetics with the logic and possibilities of computing, networking and machine intelligence.
This course is inspired by the work model of one of the most recognized and experienced companies in this area in Brazil. It is the opportunity to take a dip in this universe, understanding the nature of these new interactions, designing solutions and thus expanding the horizon of professional performance in a constantly evolving market.
Content
MODULE 1 | Embark on digital design
Origin of digital design and interaction design, key concepts, map of competencies and skills and course journey.
MODULE 2 | Digital designer's way of looking and thinking
Before knowing what needs to be done, it is crucial to know how a professional in this area had to think when approaching a digital design problem. They are concepts and exercises that adjust the look and make clear the role of this professional.
MODULE 3 | Principles, disciplines and tools of digital design
Modules 3 and 4 are inseparable and will be explored interleaving. In the first block, is the set of principles that govern Digital Design and all the skills, disciplines and tools with which this activity is performed. For example Visual Design, Interaction Design, Motion Design, Information Architecture, Branding in Digital Environments, Sketching, Design Systems, Softwares and Tools.
MODULE 4 | Materiality and language of digital
Complementing module 3, you need to understand the nature and characteristics of the "artifacts" that are worked on in this Design specialty. That is, what is "digital" made of? Why is designing "interactions" and working with the language of machines very different from any other aspect of Design?
MODULE 5 | Agile development
Module dedicated to the process. It addresses recent software development models, focusing on multidisciplinary teams, sprint work and a practical approach in short and continuous cycles (build, measure, learn) integrated with research techniques, usability tests and A / B tests.
MODULE 6 | The market for digital design, trends and ethical issues
The last module reserves an important time for the realization and orientation of the final projects. In addition, it provides an overview of the opportunities for Digital Designer in different types of companies. We will present a vision of the main trends that should impact the activity in the coming years and ethical issues on which Digital Designer has responsibility.
To help you achieve your professional goals, the student still has the opportunity to meet the market outside Brazil, through a 40-hour International Module at the IED Italy or IED Spain venues.
Registration and registration
The first step in the enrollment process is to fill out the motivational letter, go here. Thus we can know a little more their interests and the coordinators will know the profile of each candidate.
After sending your letter, wait for our contact with more information and instructions.
Payment conditions
Installment in up to 24x via Intersector
Cash discount
** Special conditions for alumni and business partners
For more information, fill out the form below and our team will contact you.
* The course may be postponed or canceled if it does not reach the minimum number of students.
Last updated Jun 2019
About the School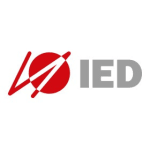 Within the boundaries of Rio Genius Loci, IED will focus its teaching programs to take in not only Design, Fashion, Communication and Visual Arts, but also the innovative principles of sustainable arc ... Read More
Within the boundaries of Rio Genius Loci, IED will focus its teaching programs to take in not only Design, Fashion, Communication and Visual Arts, but also the innovative principles of sustainable architecture and of strategic and service design.
Read less