Program Description
Course in Design - SID Rovinj Workshop
Since its foundation in 1991, Scuola Italiana Design has established its three-year educational program with a focus on the creative growth of its students and in the firm belief that social, economic and cultural progress in every community must be measured by its capacity to develop innovative ideas.

It is difficult to be creative without knowledge of the methods of producing creativity.

The extraordinary techniques involved in the methodological approaches to creativity are what make up our cultural and professional backgrounds; over and over again we at Scuola Italiana Design have asked ourselves how we can communicate and share our creative method with others.

In 1998 we found the answer to our questions in the SID Rovinj Workshop, our high-powered creative design week, reaching its 15th edition in 2012.

Due to the limited time available (1 week), the aim of the workshop is to generate new ideas on the theme assigned by the client company using the SID creative method.
Target
SID Rovinj Workshop is open for students enrolled in the Three-Year Study Plan or from other public or private design institutes and for young designers interested in learning more of creative methods applied to the project.
The workshop
A few simple ingredients needed for a successful SID Rovinj Workshop:


THE CREATIVE METHOD
All of the procedures that Scuola Italiana Design has fine tuned over the years are steadily updated through contributions from its creative, international community as well as the constant application of these contributions "in the field."

TUTORSHIP
The workshop is led by Scuola Italiana Design teachers who, through their years of direct, educational experience, are well-trained in the application of creative methods in intimate workgroups.

THE PARTICIPANTS
40 people: students from our institute or from other industrial design institutes and young designers interested in deepening their knowledge in methodologies for a creative approach in design.

THE CLIENTS
Due to the pragmatism that characterizes our field we never deal with theoretical arguments. Instead, we choose companies which are leaders in their markets to assign the concept design themes to be followed in our working week of "full immersion."

Up to now we have teamed with: Città di Rovigno, Rollerblade, Alfa Romero, Fila Footwear, Whirlpool, Firme di Vetro, Chicco-Artsana, Fischer, Valigeria Roncato, Ferrero, Plastica Sandri, InoxVeneta, FAG Arti Grafiche, Mondo.
Aknowledgement
At the end of the workshop every participant will receive a certificate of participation.
Location and language
SID Rovinj Workshop lasts one week and takes place every June in Rovinj (Istria - Croatia).

Choosing the location actually played a strategic role in the project's success!

After a long search we have chosen Rovinj, a true cradle of creativity.

Rovinj, with its Venetian origins, located on the Istrian coast of Croatia is the perfect spot; it entices us with fresh, unfamiliar atmospheres, with rhythms and unusual settings impossible to reproduce in a normal working week.

For an entire week cars will be forgotten; we move around on foot, by bike or by boat. We work and enjoy ourselves, without formalities, often in our swimsuits at the side of the pool or on the rocks that jut out over an uncontaminated sea, or strolling through a natural park that reminds us of the serenity of Viennese forests.

Italian and English are the official languages.
Last updated Nov 2017
About the School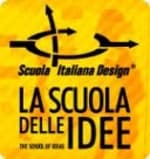 Scuola Italiana Design (SID) was set up in 1991 in Padua as a school of industrial design and it has since dedicated itself to the aesthetic and technical-functional study and design of objects in sma ... Read More
Scuola Italiana Design (SID) was set up in 1991 in Padua as a school of industrial design and it has since dedicated itself to the aesthetic and technical-functional study and design of objects in small, medium and large-scale production.Its inception was heavily solicited by the Chamber of Commerce of Padua in order to respond to the rising request by local companies for specialized professionals in product innovation.
Read less