Program Description
Course in Design - ModuloMaster
ModuloMaster is an educational project designed to favour the participation of students in the professional experience of Master.

ModuloMaster allows to the student to participate at one or two of the three modules of the One-Year Master in Creative Design.
Target
It is reserved for students who have at least two years of specific training in other Institutes, designers with experience in Product Development Department, junior Designers and graduates or soon-to-be graduates in architecture or engineering. Places are limited.
ModuloMaster planning
During each Module Students, coordinated by two different Teachers, work contemporaneously on two projects assigned by two different Companies.

The two projects last 10 weeks:


1st week: the client Company assigns the Brief
1st-5th week: creative designing coordinated by Teacher
5th week: every Student presents the preliminary ideas of the project (free hand sketches) to the Company. The Company chooses the ideas which will have to be further developed (at least 1 idea for each Student).
5th - 10th week: Students, coordinated by the Teacher, develop their project individually.
10th week: every Student presents the definitive projects and delivers to the Company the final result in digital and paper format (Photo-realistic 3D renderings).

N.B.: product engineering phase and industrialization phase won't be realized by Scuola Italiana Design. If the client Company wants to develop one or more products, it will have to follow directly the engineering and the industrialization phase.
Didactics
Each student, in collaboration with colleagues and coordinated by an instructor, expresses his/her professional skills as if he/she were in a real professional design studio within an atmosphere that fosters dialogue and the exchange of experiences, developing individual projects and their necessary related files for the final presentation.

The activity is performed by applying research, creative and design methods of Scuola Italiana Design.

Each student presents their own projects directly to the managers of the companies. This type of direct contact helps students foster a positive experience with the types of professional figures they will encounter in future job interviews.
Lecturers
The teaching staff is selected with the institute's business vocation in mind.

The teaching staff is required to have not only significant experience gained through the daily practice of their profession in direct contact with companies but exceptional teaching ability as well.
Periods
You can enrol in one of the single module or to two modules (A+B or B+C). The periods of the modules are:


ModuloMaster A: October - December
ModuloMaster B: January - March
ModuloMaster C: March - May
Acknowledgement
At the end of the Master every participant will receive a certificate of participation by Scuola Italiana Design.
Class location and language
Classes are held at the campus of Scuola Italiana Design, Corso Stati Uniti 14/bis, Z.I. Sud – Padova.
Italian and English are the official languages.
Tuition fees and enrolment
Enrolment is always open all year round.
Tuition fees, for the academic year 2012-2013, to pay at the moment of enrolment:


Participation in one ModuloMaster (either A or B or C): € 2.200
Participation in two ModuloMaster (either A+B or B+C): € 3.700

The tuition fees refer only to the training activity. Travel, board and lodging expenses are not included; they are at Student's expense.
Admission requirements
Admission to ModuloMaster is dependent upon the presentation of CV, a personal portfolio and, if necessary, the positive outcome of an interview with the management to very one's preparation.

Prerequisites:


good skills in freehand sketching;
good skills in 3D modeling and rendering;
knowledge of the English language at intermediate level;
knowledge of the Italian language is preferred.
Last updated Feb 2018
About the School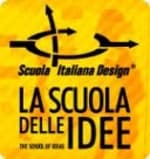 Scuola Italiana Design (SID) was set up in 1991 in Padua as a school of industrial design and it has since dedicated itself to the aesthetic and technical-functional study and design of objects in sma ... Read More
Scuola Italiana Design (SID) was set up in 1991 in Padua as a school of industrial design and it has since dedicated itself to the aesthetic and technical-functional study and design of objects in small, medium and large-scale production.Its inception was heavily solicited by the Chamber of Commerce of Padua in order to respond to the rising request by local companies for specialized professionals in product innovation.
Read less