Course in Cultural Intelligence
Program Description
How our program differs…
Historically, Workplace Diversity programmes have focused on building awareness of and appreciation for differences in race, ethnic origin, gender, and religious preference. Beyond awareness and appreciation is the need for skill-building in intercultural relations.
Our research identifies the intercultural perspective to be, perhaps, the most important factor to consider when managing relationships in today's global workplace.
Our research builds upon the foundations laid by CQ Pioneers Earley, Ang, & Tan (2006), Bucher (2008), and Livermore (2011). To that research, Ridley-Smith (2015), has described the dynamic, iterative model of interchange that should exist between newcomers and their host culture members. This intercultural exchange is so powerful that, when used, it all but guarantees a mutually beneficial and rewarding CQ exchange and organizational outcomes. However, when any of the iterative components are missing, both entities will experience the result of low CQ and diminished organizational effectiveness. As such, this course promotes a symbiotic (SYM-Q™) approach to intercultural relations. The SYM-B™ inventory assesses which among the five focus areas are the strongest and weakest. Our training programmes, consultancies, and coaching will help you to chart a course that will increase your organizational CQ. Members of your organization will conclude, "CQ is for us!"
Existing data derived from the researchers listed above indicates that five types of intercultural barriers present the most significant workplace diversity issues. Because we view educational strategies to be the most effective agents in removing intercultural barriers, we offer the following strategies to help you to focus your efforts in these areas:
Individual Identity Factors
Self-Identity factors detract from organizational effectiveness.
FOCUS AREA 1. Role of language, accent, dialect, and non-verbal communication
Cross-Generational Communications can create tension between managers and employees.
FOCUS AREA 2. Role of multi-generational expectations in working relationships
Generations in the Workplace
Baby Boomers
Gen- Jonesers
Gen X
Millennials
Cultural Identity Factors
Cross-cultural collisions can hamper 'organisational fit' and assimilation.
FOCUS AREA 3. Cultural Intelligence (CQ) strategies to improve working relationships
Roles in the CQ Exchange
Newcomers
Members of Host Culture
Environmental Identity Factors
Certain expectations and patterns of interaction are dictated by and culture.
FOCUS AREA 4. Compatibility between cultural context and individual behaviour
Environmental Factors
Tightness vs. Looseness
Hierarchy
Context
Assertiveness
Time Orientation
Profit Orientation
Collaborative
Ambiguity in position descriptions and job definition can dwarf success.
FOCUS AREA 5. Clearly defined job expectations
Job Identity Factors
Role Clarity
Role Novelty
Role Conflict
The willingness to engage in CQ strategies is key to removing the intercultural barriers and achieving the productivity goals that you desire.
Our programme focuses on gaining an understanding of cultural biases and how they influence workplace factors. Manage the culture of change by creating mutual values, codes of behaviour, and well-defined job identity factors. Foster positive interactions, greater productivity, and less ambiguity.
Course textbook: Beyond Bricks and Mortar: Building Effective Global Organization (2015) available from Constance Ridley-Smith, Ph.D. course facilitator 441-239-4120 | csmith@college.bm
Duration
12 hours
Online or On Campus, delivered in 2 6-hour days
Miscellaneous
This course is also offered by organizational request on our beautiful campus at your location, or online.
Last updated Feb 2018
About the School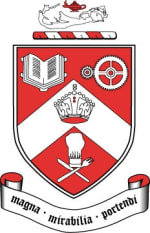 Bermuda College is a community college dedicated to offering the highest standards of academic and professional excellence, based not so much on one's background entering - but on what one has been ab ... Read More
Bermuda College is a community college dedicated to offering the highest standards of academic and professional excellence, based not so much on one's background entering - but on what one has been able to achieve upon graduation. It is one of the few community colleges of its size in the Western hemisphere that boasts a virtual campus with wireless coverage available campus-wide!
Read less