Course: University Pathways English Learning Program
Home ›
English ›
Course: University Pathways English Learning Program
Program Description
Overview
The University Pathways English learning program at Greenville College is a one-year non-credit program aimed at preparing international students for university-level education in the U.S. In addition, the program provides cultural information needed to be successful students in U.S. university-level education.
TOEFL
Although this is not a TOEFL preparation program, students who complete the whole program should be well prepared to obtain high scores on the TOEFL test. Students are encouraged to take a TOEFL preparation course offered during the University Pathways program. The TOEFL preparation course provides practice in different types of questions that appear on the test, and it helps students improve general test-taking skills needed to be successful on most standardized tests prepared in the United States. Students may take the TOEFL while at Greenville. The college provides transportation to the nearest TOEFL test site on a regular basis.
Levels and Classes
The program consists of five levels of instruction. Each level of the program becomes more challenging as students are expected to grow and develop their English language skills. Each level lasts seven weeks and contains classes including reading, writing, grammar, listening and speaking, pronunciation, and conversation or speech class.
Level 1: Beginning

Level 2: Low-intermediate

Level 3: Intermediate

Level 4: High-intermediate

Level 5: Advanced
All new students will automatically be placed in level 1 until they arrive on campus and complete the placement test. Following this test, students may be moved up to level 2 based on their scores on the test. There is not a minimum TOEFL score requirement to be admitted to the program, but students should demonstrate basic English skills.
Class sizes are small to ensure individual attention. Typically, University Pathways classes have no more than ten students. Students attend class six or seven hours a day. Textbooks are provided to the students. The cost of textbooks is included with the program costs.
Entry Points
The program is designed to allow flexible learning periods. Students are provided an opportunity to enter the program at four different points during the academic year.
Late August (sometime between August 22nd and 29th)

Middle October (sometime between October 12th and 19th)

Late January (sometime between January 23rd and 30st)

Middle March (sometime between March 20th and 27th).
Student Services
Cultural awareness and personal and academic adjustment assistance

Trips to mall, Walmart and other markets

Field trips to nearby destinations

A variety of events and activities at Greenville College and in the Bond county area

American and international festival celebrations

American roommate assignment whenever possible

Homestay over holidays provided by locals whenever possible

Personal care from a Christian school

Assistance provided to take students to the doctor when they are sick

Free tutoring services five nights a week

Advice regarding I-20 and visa

Transportation to TOEFL test site available
Transition After University Pathways at Greenville College
Another benefit is that students who graduate from our University Pathways English learning program are guaranteed admission to Greenville College without having to take the TOEFL. If students complete the program in the middle of the regular academic semester, Greenville College offers seven-week undergraduate courses with six credits in total to ensure there is no gap between the English learning and the matriculation learning. Some positive outcomes are that 23 University Pathways graduates are attending Greenville College as traditional students and several more have been admitted to other American universities.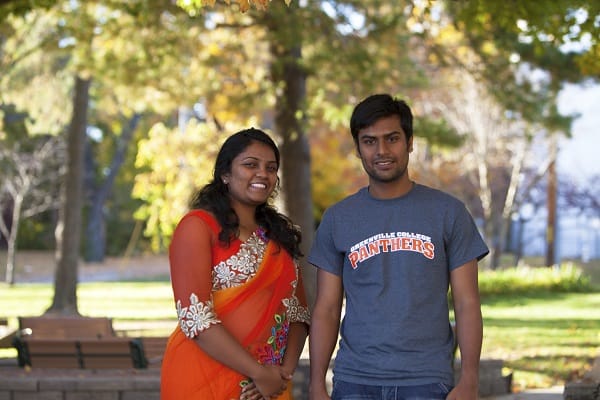 Application Process for University Pathways English Learning Program
Complete the online University Pathways application

Send sealed, official transcripts from your high school/secondary school as well as transcripts for all college or post-secondary classes.

Send official records of one of the following tests: TOEFL, IELTS, ACT or SAT, or ELS 109 at an approved language center. (This is not required, but will be helpful as Greenville College determines your English language skill level.)

Submit the completed Declaration of Financial Support along with supporting bank statements and sponsor's information. (This will be provided once we receive your application.)
Once the international admissions counselor has received all of this information, she or he will review your file and communicate your admissions status.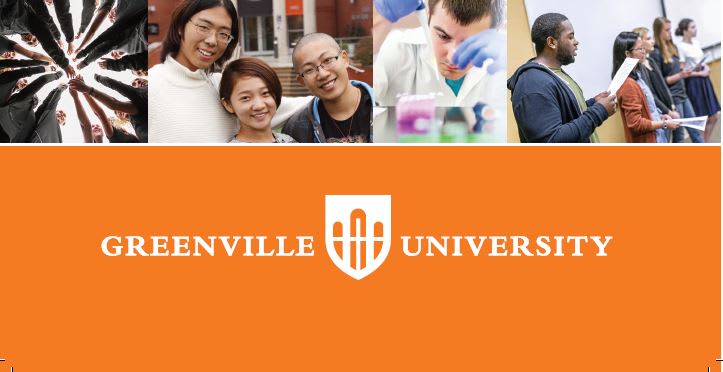 Last updated Feb 2019
About the School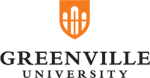 Greenville University was founded in 1892 by the Free Methodist Church with the intent to provide a distinctive, Christ-centered college education for men and women. The college's first president, Wil ... Read More
Greenville University was founded in 1892 by the Free Methodist Church with the intent to provide a distinctive, Christ-centered college education for men and women. The college's first president, Wilson T. Hogue, used the motto "education for character" to describe the college's purpose. Its mission 120 years later - empowering students for lives of character and service - echoes that purpose.
Read less