Course: UX (User-Experience) Design Immersive
Home ›
Courses ›
Course: UX (User-Experience) Design Immersive
Program Description
Gain practical knowledge with our full-time studies in UX and UI and put your skills to work with an internship at a leading company in San Francisco or Silicon Valley. International students qualify for Optional Practical Training (OPT).
Through our immersive, which can lead to a full diploma, you'll master the UX and UI skills that employers are seeking. Start studying today for an exciting and demanding career in UX and UI.
"My internship was my first time working at a startup, and I liked the culture where my ideas and expertise were easily seen and valued."
—Jolin Wu, Taiwan
UX (User-Experience) Design Immersive
Our UX Design Immersive breaks down the entire user-experience design process from researching and gathering requirements to integrating a product or service with cutting-edge design. Through various hands-on projects, you'll develop a portfolio that will impress a future hiring manager.
Learn how to design applications and websites by applying user-experience concepts, research, methods, and strategies.
Receive a certificate upon completion and be eligible for an internship.
Length: 1 semester
Format: Full time
Prerequisite: 3 years of undergraduate
Internship Option: Yes
Award: Certificate
Cost: $11,000
Students must have a minimum of three years of undergraduate coursework for admission.
International students must meet English Language Proficiency requirements.
Outcomes
Understand industry-standard software through diagramming and prototyping.
Design apps and websites by applying user-experience concepts, methods, and strategies.
Solve design problems.
Employ research methodologies and techniques to support project requirements and needs.
Critique and evaluate design work.
Build systems (wireframes, sitemaps, and prototypes) by organizing content strategically and prioritizing project/job needs.
Core Courses
Introduction to UX Design | DESIGN X429
User Research for UX | DESIGN X475.3
Information Architecture (IA) and Content Strategy | DESIGN X435.1
Design Thinking and UX Strategy | DESIGN X405.3
Bonus: Career Development (CEU)
Gain career orientation and hands-on training for successful job placement and career advancement. This special course includes workshops on soft skills, interview methods, and technical skills, as well as personalized career coaching and professional network development.
Prepare for an Internship
With your Award of Completion in hand, you're ready to take part in an internship at a leading company in San Francisco or Silicon Valley! Read more about internships.
Fall 2019 Cohort
Dates: September 4–December 12, 2019
Application Due: July 22, 2019
Spring 2020 Cohort
Dates: January 15–May 15, 2020
Application Due: November 18, 2019
Start Working Through an Internship or OPT
Industry Growth: 94,000 jobs were posted in the UX/UI field nationally during the last twelve months.
User-Experience (UX) Design Instructor Minakshi Mukherjee leads students through an end-to-end UX experience designing a product app prototype and learning how to work with a product manager.
Local Opportunities: Over 26,000 of nationally posted UX/UI jobs were concentrated in California. In the Bay Area alone, there were 12,513 unique jobs in UX between September 2017 and September 2018.
Internships
If you successfully complete the UX Design or UI Design Immersive—or both—you can start working through a three-month internship at a leading San Francisco or Silicon Valley company!
Put your newfound skills to work
Gain work experience
Build connections
Expand your network
You'll see firsthand how a U.S. business runs, giving you a competitive edge when you're ready to land a full-time position in UX Design or UI Design.
Optional Practical Training (OPT)
Optional Practical Training is an opportunity for those studying in the United States with an F-1 visa to apply their knowledge with practical work experience. If you successfully complete both the UX Design and UI Design Immersive, you'll be eligible to apply for paid temporary work authorization in the U.S., also known as Optional Practical Training (OPT).
Imagine yourself conducting user research to update an app. Deploying HTML and CSS to create a website. Creating content that is visually engaging and informative. Or working on a team to prototype a new mobile device.
With OPT, you can apply everything you've learned to real-world projects and gain valuable work experience.
Our graduates are working at top companies, including:
Salesforce
Adobe
SAP
Apple
IBM
Google
Facebook
LinkedIn
Intuit
Macy's
Your Classroom
Berkeley: Located just a few blocks away from the UC Berkeley campus.
UC Berkeley Extension
Golden Bear Center
1995 University Ave.
Berkeley, CA 94704
San Francisco: Located in the bustling downtown area.
UC Berkeley Extension
San Francisco Campus
160 Spear St., Floors 5, 6 and 7
San Francisco, CA 94105
Program Requirements for International Students
Online Information Session
This program is structured so that international students can fulfill their Visa requirements for full-time study, as well as have the opportunity to be eligible for internships and Optional Practical Training (OPT).
English Proficiency Requirements
International applicants must submit official evidence of English-language proficiency. Sometimes exceptions to this requirement are made. Please note that the submission of language proficiency scores or other forms of verification does not guarantee acceptance into the program. Scores must be from the past two years.
| | |
| --- | --- |
| English Language Test | Minimum Score for Professional Diploma Program |
| TOEFL | 79 |
| IELTS | 6.5 |
| Cambridge Advanced | 176 |
Don't meet these requirements? Apply to our 6-week summer English program (July–August) to raise your English-language proficiency.
To be eligible, you must meet the following English-language requirements:
Learn more by emailing summerimmersive@berkeley.edu.
PDP Program Requirement
Because this is a cohort-based program and full-time attendance is required to maintain your visa status, you must attend all scheduled courses.
F-1 Visa Application and F-1 Transfer Process
If you are not a U.S. citizen or permanent resident of the United States, you must apply for an F-1 student visa to attend PDP. Non-U.S. citizens with a visitor visa (B-1, B-2) or under the Visa Waiver Program are not permitted to engage in full-time study (PDP is full time). Your PDP acceptance packet includes the Certificate of Eligibility (I-20) verifying that you have been admitted for full-time study.
If you are an F-1 student at a different U.S. institution, you must complete the F-1 transfer process to attend PDP. The transfer must be initiated by your current school.
Last updated May 2019
About the School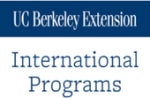 UC Berkeley Extension is an academic department within UC Berkeley and is located just a few blocks away from the main campus. This department offers short-term programming for international students ... Read More
UC Berkeley Extension is an academic department within UC Berkeley and is located just a few blocks away from the main campus. This department offers short-term programming for international students who want to study at Berkeley. We do not offer degrees. Instead, after you complete your studies with us, you'll receive a certificate of completion, a transcript and the opportunity to transfer academic credits to your home university. For those of you who are working professionals, our programs will provide you with in-depth skills and learning that you can apply to your current position or a new job in the workplace.
Read less