Course: The Palestine and Arabic Studies Program
Home ›
Courses ›
Course: The Palestine and Arabic Studies Program
Program Description
The Palestine and Arabic Studies Program (PAS) is an academic program at Birzeit University that offers international students the opportunity to combine the study of the Arabic language with social science courses about Palestine and the Arab World. International students carry out their studies while experiencing first hand the political and social realities on the ground.
Drawing upon its record of reputable language and social science professors, Birzeit University has produced this comprehensive international study program, offering accredited courses of academic quality, together with a series of extra-curricular lectures and field trips. The year-round program consists of three semesters, two regular semesters and one intensive summer semester. Students may enroll at the beginning of any semester. The PAS Program is open to university students and graduates from around the world, those working in a field related to the Middle East, and those who wish to gain an in-depth knowledge of the region, its language and cultures.
The PAS Program comprises Arabic language and social science courses from which students may select a maximum of four courses during the regular semesters or three courses in the summer. The Arabic courses include four levels of Modern Standard Arabic and three levels of Colloquial Arabic (Jerusalem dialect).
Arabic courses are designed to teach the language as an integral part of the culture, while the social science courses, taught in English, provide analyses of Arab and Palestinian issues in the disciplines of politics, sociology, literature, and history. International students proficient in Arabic may, with permission, take courses in various fields that are taught in Arabic and offered within the university's regular program. With a special permission from the registrar's office the International students can also register for classes that are taught in English, such as French, English, math, business and various economic courses along with Birzeit University regular students. Semesters for regular students is between four to five month duration which means that PAS students need to leave the country to renew their Visas.
Our list of courses include:
Modern Standard Arabic
Colloquial Arabic
Palestinian Society
The Palestine Question
Women in Arab Society
Arab Society
Palestinian Cultural Studies
Modern and Contemporary Arab Thought
Course Accreditation
All courses offered in the PAS Program are part of the university's undergraduate program, and credits are normally recognized by institutions of higher learning abroad. Transcript fees are included with the administrative fees paid at the beginning of the semester. Students need to confirm with the program's administration if you need a transcript towards the end of the semester to be able to make the necessary arrangements on time. Students planning to transfer credits earned at Birzeit to their home institutions should inform their home university of their plan prior to departure.
Summary of Fees (in US$)
Application and housing allocation fees should be transferred to the university's bank account. For bank information, please contact us.
1) Application fee - $55
2) Registration fee - $70 *
3) Tuition - $700 for each Arabic language course; $600 for all other courses. Tuition fees must be paid on the registration day. Birzeit University does not accept postal orders or money orders. Students should bring with them the full amount of tuition and related fees. They can pay with cash or by credit card (Visa cards only), in order to be able to pay and register on the registration day. Fees are non-refundable for courses dropped after the first week of classes. In the case of complete withdrawal from the program or from the courses within the first week of classes, students receive a 35 percent refund of the tuition fees. Courses may be changed during the first week of classes.
4) Housing allocation fee - $50**
The university will assist students in finding accommodation according to the type of housing requested on their application form. The university will direct students to their accommodation on the first day of orientation or the first day of arrival (not on Fridays, Sundays, weekends, or holidays). Students will be responsible for all rent and associated payments to their landlords. Rent includes water, electricity and internet. Cooking gas and heating gas are paid for by the students.
Students should budget as follows:
US $200 per month for a shared room
US $250 per month for a single room
US $300-350 per month for food and transportation
US $300-400 each semester for miscellaneous (entertainment, trips etc)
5) Library fee - $10*
6) Student Identification Card - $10
7) Late-application fee - $30, if applications reach PAS after the application deadline.
8) Internet fee - $15*
9) Health Insurance - $10 *
10) Transcript & enrollment verification letters - $15
*These fees are paid each semester.
**(Students who need our help finding accommodation are strongly advised to send in their application form well before the application deadline).
Last updated Feb 2018
About the School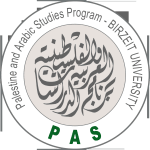 Birzeit University was initially established as a school in 1924 by Ms. Nabiha Nasir (1891– 1951), a member of a pioneering family of Palestinian educators. In 1953, it started offering first-year uni ... Read More
Birzeit University was initially established as a school in 1924 by Ms. Nabiha Nasir (1891– 1951), a member of a pioneering family of Palestinian educators. In 1953, it started offering first-year university courses in arts and sciences, in
Read less