Course "System Management of the Organization"
Home ›
Courses ›
Course "System Management of the Organization"
Program Description
The modern world is changing rapidly, becoming more complex. Systemic thinking helps to see, use and manage emerging opportunities, allows you to establish the real causes of problems and find ways to solve them. A systematic approach focuses the organization's efforts on "preventing fire" rather than "fighting fire", and provides tools for managing the organization's current activities and organizational development.
Course purpose
The course "System Management of an Organization" is a practical tool for building systemic thinking skills in business and improving management in organizations.
Learning outcomes
Individual learning outcomes:
Possession of practical tools of system management;


Ability to analyze and critically evaluate managerial problems, opportunities and solutions;

Practical skills of systems thinking and teamwork;

Developed management project in the field of your professional interests;

New business contacts and exchange of experience with managers from various fields of business.
Learning outcomes for organizations (training in a corporate format):
Understanding by the staff of the development priorities of the company;

New opportunities for the implementation of operational management and organizational changes;


Developed management projects in priority areas for the company;

Improving the efficiency and effectiveness of the company's management team;

Working mechanisms of constructive dialogue and teamwork.
Course structure
Block 1: Systematic Management Approach
Systems thinking in business

Systems Management Models and Tools

Patterns of organizational development
Block 2: Operations Management
The role of operational management in the system management of the organization

Operations management

Evaluation and improvement of operations
Block 3: Organizational Change Management
Understanding the context of change

Change Process Management

Managing people in the process of organizational change
Learning technology
Training in the course "System Management of the Organization" is accessible and convenient for specialists and managers with an intensive work schedule. It is based on a combination of different forms of classes (blended-learning), which ensure the successful combination of the educational process with professional activities and personal circumstances:
Full-time classes in groups using active learning methods;

Independent work with interactive teaching materials;

Individual counseling with a tutor on training issues;

Discussion in online forums of theoretical approaches and examples of activities of real Russian and foreign enterprises;

Written assignments that allow students to analyze their own experience and managerial practice;

Development of management projects.
The technology of the educational process MIM LINC does not offer ready-made recipes and template solutions "for all occasions." It helps students build professional and specialized competencies. Promotes professional and personal growth, developing demanded skills of system thinking, encouraging freedom of choice and further development.
Tuition:

77 800 rubles.

Duration of study:

4 months

Form of study:

Part-time.

Start of training:

Start of training on the 1st day of each month. The deadline for accepting documents 2 weeks before the start of training.

Certificate of

completion:

Certificate of professional development of the International Institute of Management LINK.
Last updated Mar 2020
About the School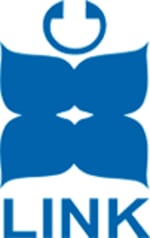 Международный институт менеджмента ЛИНК — крупнейшая школа бизнеса России, предоставляющая бизнес образование международного уровня. МИМ ЛИНК является эксклюзивным партнером Открытого университета Вел ... Read More
Международный институт менеджмента ЛИНК — крупнейшая школа бизнеса России, предоставляющая бизнес образование международного уровня. МИМ ЛИНК является эксклюзивным партнером Открытого университета Великобритании на территории СНГ.
Read less