Course: Supply Chain Management Program
Home ›
Courses ›
Course: Supply Chain Management Program
Program Description
SUPPLY CHAIN MANAGEMENT PROGRAM
The knowledge of Supply Chain Management is very important. Supply Chain Management is actually the integration of the activities that procure materials and services, transform them into intermediate goods and final products, and deliver them through a distribution system. Supply Chain Management (SCM) is, therefore, an essential element to operational efficiency and business professionals who want to make a significant impact on the efficiency, effectiveness or profitability of their organizations. They should consider learning about supply chain management and its value for companies operating in a competitive global marketplace. This program is intended to provide the participants with the sound understanding by introducing them to various important aspects that highlight logistics and supply chain management.
Personal Impact
The participants will be able to explore purchasing, production and distribution strategies for a global environment
Distinguish evolving supply relationships from arm's length to Joint Ventures and explain the potential roles of coordination and collaboration
Conceptual understanding and critical awareness of emerging supply chain sustainability models on reverse logistics
Distinguish the different characteristics of agile supply chains, identify pre-conditions to agility and propose capabilities and practices, to improve supply chain agility.
Discover tools to adjust core procedures bringing about the accomplishment of operational brilliance
Evaluate alternatives for automation of the procurement process through available technologies
Adapt value as a guiding principle to deliver superior managerial performance with significant business impact
Comprehend structures to oversee dangers and open doors for feasible production network administration on a worldwide scale.
Training Methodology
GBNTC offers a series of Masterclasses that together complete a program. Each Masterclass consists of short lectures, case studies, practical exercises, group discussions, networking with industry peers and an experience beyond comprehension. The Instructional tools utilized in developing these sessions are latest industry best practices, CEO voice surveys, industry impact analysis and market observations. The sessions are challenging and practical, they offer knowledge integrated with the latest technology wherever applicable.
Program Outline
Analytical Techniques for Supply Chain (2 days)
Managerial decisions in logistics and supply chain management are heavily based on quantitative analysis using models from the management science discipline. Data, models and available software have dramatically changed the operations in manufacturing, services and logistics sectors. This masterclass aims to provide participants with an introduction to the role and relevance of analytical techniques in logistics and supply chain management. From simple graphs to acceptable and debatable optimization models, it offers transferable skills to use associated techniques for the practice of these disciplines. Participants will develop the ability to model and solve realistic decision problems in the context of logistics and supply chain management. This process will be facilitated by spreadsheet-based software packages where the participants will have an opportunity to build their own spreadsheet models with emphasis on appropriate application of methods and interpretation of output.
Accounting & Finance for Supply Chain Management (2 days)
The aim of the Accounting and Finance for Supply Chain Management (ACF) masterclass, is to introduce a number of traditional and contemporary accounting approaches that will increase the visibility of financial information, enabling supply chain managers to make informed decisions, which enhance the value for their organizations. The masterclass will enable the participants to identify the key concepts that support accounting calculations; distinguish between five different types of accounts: revenue, expenditure, assets, capital and liabilities; explain the role of depreciation and its impact on the business; construct and then deconstruct the Accounting Equation; prepare a profit and loss account; construct a balance sheet; prepare a cash flow forecast; identify the links between the key financial statements; identify the key financial ratios used in business; apply financial ratios to evaluate financial performance; identify the strengths and weaknesses of using financial ratios; identify the variables that impact the ROCE calculation; calculate the cash to cash cycle; identify the drivers of shareholder value; describe how EVA calculation is derived; identify the impact of SCM decisions on the organisation's financial statements; describe the difference between fixed and variable costs; apply marginal costing techniques to solve a variety of business problems; identify the strengths and weaknesses of using marginal costing; identify the strengths and weaknesses of using activity based costing to manage supply chain activities; calculate labour and material variances; identify the reasons for cost variances; describe how to measure customer profitability; align departmental strategies that will improve customer profitability; identify the relationship between customer profitability and product profitability and describe how organisations can manage customer profitability over time.
Freight Transport (2 days)
The Freight Transport masterclass element provides a sound foundation in road, rail, air and sea freight transport. The focus is primarily on a user perspective in order to provide a logistics and supply chain management viewpoint. However, in road freight, the module also covers more detailed fleet management and operational aspects, recognizing that many organizations operate their own road transport fleets but also reflect the importance of road freight as the primary inland freight mode in most geographies for national traffic. The masterclass will enable the participants to categorize and critically discuss model attributes, operational issues and market structures for different transport modes. Construct and apply freight transport cost models and assess the cost/service trade-offs inherent in the proposed transport solution. It will help then recognize and calculate the impact of lead/transit time on overall supply chain efficiency and effectiveness. Estimate the break-even point between modes where distance is the determining factor and choose between the different transport modes and combine them with other elements to form an efficient and effective supply chain.
Inventory & Operations Management (2 days)
This masterclass aims to provide the participants with a comprehension of the roles of Operations within the overall context of Supply Chain Management and will enable them to analyze and design effective supply chain operations with the ultimate goal to improve the match between demand and supply. It will help the participant understand the role of manufacturing operations within the Supply Chain. Identify different types of complexity in manufacturing operations as a consequence of high product variety and ways of dealing with the manufacturing complexities.
Information Systems and E-Business (2 days)
The masterclass highlights the value of information and the role of information systems (IS) for supply chain management. It will help expose the opportunities provided for the supply chain management operations of companies by applying the information systems, and also the challenges that they will have when implementing the information systems. The central theme under discussion would be the role of information systems in e-business and the impacts of e-business on supply chain management of companies. It will enable the participants to understand the value of information for managing supply chains and the importance of managing information including information quality and data sharing, recognise the appropriate information systems required for supporting different functions related to managing supply chains of companies, identify the potential opportunities provided by implementing new information systems for supporting the internal and external-organisational supply chain operations of companies and define an implementation plan for internal and external-organisational information systems.
Logistics Outsourcing (2 days)
The outsourcing of logistics has developed rapidly over the last ten years. The 3PL (Third party Logistics) providers have become part of a very competitive and dynamic industry. The overall aim of this masterclass is to take participants through the various aspects related to selecting (tendering) and working with a third party logistics contractor. Additional aspects, covering the development of new logistics outsourcing business models (Fourth Party Logistics- 4PL), will also be covered. This masterclass will enable the participants to describe the relative advantages and disadvantages of outsourcing logistics operations, apply a tendering framework to a logistics outsourcing process and to construct a tender evaluation tool. It also develops meaningful key performance indicators and describes their role in on-going contract management and applies the different contractual types with respect to 3PL outsourcing and the new emerging business models.
Master Data and Data Standards in the Supply Chain (2 days)
To make effective decisions accurate data is required. Errors with data can cost an organization large amount of money, push away customers, and make implementing new strategies difficult or impossible. Indeed, the very existence of an organization can be threatened by poor information quality. Master Data is of particular importance within the supply chain as it accurately describes each item that passes through the supply chain, including; dimensional data, weight, a number of items per pack etc. Errors in this information can result in poor vehicle utilization or costly workaround. Standards within the supply chain are also of critical importance ensuring that all parties are "speaking the same language", thus enabling rapid and clear cut communication of information, resulting in effective supply chain management. The aim of this masterclass is to introduce participants to common supply chain standards and the methods of managing supply chain data. It also gives participants a sound understanding of the technologies and approaches used within the supply chain to enhance the effectiveness of data management.
Negotiation and Contract Management (2 days)
The aim of this masterclass is dual, firstly it aims to help participants develop their knowledge, skills, and confidence in managing negotiations, this involves understanding the principles of negotiation, getting an opportunity to practice them and obtain feedback on their performance. Secondly, the Masterclass aims to provide participants with an understanding of how to manage contractual relationships throughout their lifecycle, from negotiation to contract termination. It will help the participants identify and evaluate the process and approach to negotiation. Effectively prepare them to take part in a negotiation and enable them to demonstrate an understanding of how to manage contracts.
Performance Measurement (2 days)
Performance measurement and management (PMM) has been on the agenda of both academics and practitioners in both private and public sectors for several decades. However, despite the substantial resources invested in PMM by organizations, research shows that PMM-related initiatives, such as the implementation of scorecards or the adoption of PM procedures, can often fail to bring the intended benefits. Moreover, sometimes they turn out to be negative about the performance of the organization. If organizations are to realize the value and become more sustainable in the longer term, it is crucial to understand how exactly performance measurement and management practices deliver improved performance. Even more, when several interconnected organizations form a part of a supply network, the measurement task is particularly complicated. Does performance measurement in supply networks deserve special treatment? Do the general principles of organizational performance management still apply? These are some of the questions this masterclass will address. This master class will focus on the types and structures of performance measurement systems such as the Balanced Scorecard and the Performance Prism and on the design of appropriate strategy and success maps, performance targets, and indicators.
Principles of Strategic Procurement (2 days)
The master class will explore the subject of procurement and supply in the industrial and commercial context, explaining its role and purpose within the supply chain. Participants will learn how procurement has developed, the skills and information needed by procurement professionals, the academic theory and knowledge accumulated on the subject area and the use of specific tools and techniques employed in managing the procurement function. In addition, we will explore and use some of the recently emerged technologies within e-procurement which are designed to improve both process and cost management. This masterclass will enable the participants to understand the purpose of the procurement function and its role in the organization. The participants will be able to describe and analyze both strategic and tactical issues in the management of procurement and will be able to discuss the processes involved in procurement explaining the role and benefits of automated and web-based applications used in procurement and supply operations.
Retail Logistics (2 days)
Over the past decades, retailers have increased their power in the supply chain becoming key chain members and dominating a range of logistics activities. A detailed analysis of the retailers' logistics activities will expose and analyze these issues. Thus, the aim of this masterclass is dual, firstly it aims to provide an overview of the breadth of Retail Logistics operations in modern retail organizations, this involves raising awareness and understanding of the key strategic issues involved in the way retail organizations manage their logistics activities and facilities within and beyond the firm boundaries. Secondly, the masterclass aims to provide participants with an understanding and appreciation of the key contemporary trends in retail logistics. It will help the participants reflect and evaluate the activities, functions, and processes associated with managing the Retail Logistics operations. Assess critically the significance and application of Retail Logistics theories, concepts, and frameworks in the broader context of the retail organization in its competitive and changing environment. Discuss and explain the strategic role of logistics operations for retail firms and demonstrate an understanding of the key trends that have an influence and impact on modern Retail Logistics operations.
Sales and Operations Planning (S&OP) in Supply Chain (2 days)
S&OP is seen by many large organizations as being a critical cross-functional process where senior supply chain managers and directors are expected to show leadership. This masterclass examines how a typical Sales and Operations Planning process works in a large multi-site commercial organization. It then explores the challenges in implementing the process and the insight that can be delivered to prevent avoidable strategic planning errors. The masterclass gives a thorough foundation in the methodologies that highlight an effective S&OP process so that can be adapted to fit the different configurations of organizations in which participants will find themselves employed. This masterclass will extend participants with supply chain management skills involved in managing difficult interactions. It will enable them to manage the interfaces between supply and demand led organizations driven by conflicting objectives, resolve the tensions and behaviors driven by the unpredictability of demand and constraints in supply, critically assess weaknesses and strengths of an S&OP process and create a plan to implement or improve the process. Finally, the module will help formulate appropriate performance metrics to enable effective and balanced decision making.
Six Sigma in the Supply Chain (2 days)
The Six Sigma masterclass will build on and develop some of the analytical skills introduced earlier in the program. It will be situated in the context of Quality methods and Total Quality Management (TQM) describing their development from Deeming to the present day. The masterclass will provide an understanding and practical utilization of the Six Sigma methodology following the Define-Measure-Analyse-Improve-Control (DMAIC) approach. Participants will be able to combine theory with practical casework which will experiment with quantitative and qualitative techniques employed in the solving of typical supply chain problems. This masterclass is designed to bring participants to the equivalent level of a 6 Sigma 'Green Belt', enabling them to design solutions to organizational issues. It will enable them to develop a thorough knowledge of the history and purpose of the 6 Sigma philosophy and methods, enhancing the ability to appraise a variety of quantitative and qualitative techniques and evaluate their use in solving logistics problems. It will help the participants to formulate the use of appropriate analytical tools to analyze and solve problems in the supply chain design and supply chain improvement strategy using 6 Sigma techniques
Supply Chain Strategy & Sustainability (2 days)
This master class is intended to provide the participants with a sound foundation for the course by introducing the main concepts and principles that highlight Logistics and Supply Chain Management, including the important issue of sustainability. The master class is called 'Supply Chain Strategy & Sustainability' and it presents the fundamental principles of contemporary logistics and supply chain management within a business context. This unit will explore the ways in which good practice in these fields can contribute to achieving the sustainable competitive advantage. Overall the aspects of Supply chain sustainability are explored, such as corporate responsibility, ethics, and reverse logistics. Furt, her the Global Supply Chain Game will enable the participants to understand through an interactive and competitive business game the principles of building an efficient global sourcing and supply chain under conditions of uncertainty so as to achieve high levels of profit and product availability. Global marketplaces are characterized by shortening product life cycles, increasing product variety, and highly variable demand that is difficult to forecast. The masterclass explores how the competitive landscape is constantly changing, and the role of logistics and supply chain management in meeting the challenges raised. Contemporary research is integrated with our own case studies, originating from a network of companies in a range of sectors to demonstrate particular concepts around agile and lean supply chains.
Who Should Attend
Top executive management (private and public sectors) including:
Senior Business Executives
CxOs
Department Heads
Regional Managers
Decision Makers and Business Owners
Heads of the Departments ( Procurement, Supply Chain, and Logistics )
Supply Chain Professionals and Managers
Project Managers
Contract Specialists and Managers
Operations and Procurement Managers
Retailers and Logistic Experts
Freight and Cargo Dealers
Last updated May 2019
About the School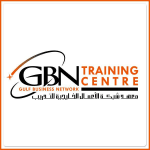 Established in 1993, the Gulf Business Network Group (GBN) has developed into one of the largest business networks in the Gulf region, offering value-added professional consultancy and specialized tec ... Read More
Established in 1993, the Gulf Business Network Group (GBN) has developed into one of the largest business networks in the Gulf region, offering value-added professional consultancy and specialized technical services in the ever-expanding fields of Water Treatment, Plant Automation and Environment.
Read less