Course - sound engineering and sound design
Home ›
Courses ›
Course - sound engineering and sound design
Program Description
Sound pushes the boundaries of the screen and at times can strengthen any impression of the performance. Organically illustrate a visual image, or create a sense of life behind the scenes, without distracting, and involving the viewer in what is happening on the screen, using modern technology and talent experimenter - is the main task of a sound engineer and sound designer.
The training program is aimed at the formation of a professional who has all the skills, knowledge, skills and technology to create high-quality sound film, television, cartoon project or infomercial.
Aim of the Course
Formation of multi-specialist who has relevant knowledge and skills for the implementation of any problems in working with sound in film, animation, entertainment, and multimedia advertising.
Portfolio
During training, the student creates a portfolio on the basis of actual projects (scenes from the film, animation projects, computer games), an extensive sound library, audio concepts and sketches. Center for Career Schools promotes the formation of high-quality portfolio and operating time in a professional community.
Graduate
Upon graduation the student receives a diploma of secondary vocational education in "Sound engineering and sound design."
Learning format
Part time: 16 academic hours per week (2 pm and one output).
Entrance test
For admission to the school must complete an application form and successfully pass an interview.
Date of entrance test
In 2014, interviews will be held in three streams in July, August and September.
Last updated Apr 2014
About the School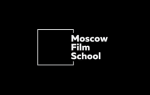 The Moscow Film School is a unique educational center aimed at training specialists for all areas of film industry — preproduction, production, post production and film distribution
The Moscow Film School is a unique educational center aimed at training specialists for all areas of film industry — preproduction, production, post production and film distribution
Read less