Program Description
The role of the writer in the film project becomes increasingly important - despite the abundance of new technologies that have attracted a modern audience in the movie, based on a successful project is always interesting, professionally narrated story. Good script - it is always the totality of professional knowledge and skills to create a quality product, which subsequently can work all project participants.
Программа обучения включает актуальный теоретический блок (лекции и мастер-классы по специфическим направлениям кинематографа, теория и история кино, разбор жанров, психология), и практические занятия, нацеленные на формирование портфолио: работа с текстом, адаптация/экранизация, скрипт-докторинг, создание сценариев короткометражного, полнометражного, анимационного кино, сериала. The course also includes general lectures and projects with related departments.
Aim of the Course
Formation of skills relevant writer who knows how to create a professional product cozdanie konkuretnosposobnogo portfolio for a successful start in the profession.
Training
The course includes theoretical and extensive practical blocks to address major challenges facing the writer at work on a full-length, short project, animated film, TV series. During training film companies spend contests among students on writing scripts for real projects. Center for Career Schools promotes the formation of high-quality portfolio and operating time in a professional community.
Portfolio
Upon graduation the student receives a diploma of secondary vocational education in "Screenwriting." Graduate has a competitive portfolio, which will enable successful start in the profession. Upon completion of training the best graduates the opportunity to work with leading film companies.
Learning format
Part time: 16 academic hours per week (2 pm on weekdays and one full day off).
Entrance test
For admission to the faculty must complete an application form and pass the entrance test in one of the three streams.
Date of entrance test
In 2014, interviews will be held in three streams in July, August and September. The interview is assigned individually in the interval c 12:00 to 20:00.
Last updated Apr 2014
About the School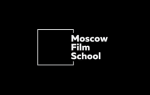 The Moscow Film School is a unique educational center aimed at training specialists for all areas of film industry — preproduction, production, post production and film distribution
The Moscow Film School is a unique educational center aimed at training specialists for all areas of film industry — preproduction, production, post production and film distribution
Read less