Program Description
Gain the practical knowledge to be an effective project manager—or add project management skills to your résumé—with our full-time studies in Agile and Project Management. Put your skills to work with an internship at a leading company in San Francisco or Silicon Valley.
Gain the project management skills needed by various organizations through our immersives, which can lead to a full diploma. You'll learn the various methodologies, including Agile, to keep projects on track, on time and on a budget at leading firms in San Francisco, Silicon Valley and across the globe.
Start studying today to gain the skills employers need.
"The time I spent at UC Berkeley Extension was the time of my life."
—Marcos Bento, Associate at Princeton Growth Ventures
Project Management
Our Project Management Immersive teaches you the core skills as outlined by the industry-standard Project Management Body of Knowledge®. Take an in-depth look at each step of project management and apply that knowledge to real-world case studies and projects.
Learn to develop and lead projects in a cross-cultural environment while developing proven techniques for successful teamwork.
Receive a certificate upon completion and be eligible for an internship.
Length: 1 semester
Format: Full time
Prerequisite: 3 years undergrad
Internship Option: Yes
Award: Certificate
Cost: $11,000
Students must have a minimum of three years of undergraduate coursework for admission.
International students must meet English Language Proficiency requirements.
Outcomes
Understand the major components of the project management process.
Apply key concepts, tools and techniques related to scope, schedule, cost, risk, quality, communications and stakeholder management.
Enhance control through project reviews, project office recourses, and program and portfolio management.
Use the Agile framework to successfully leverage change, improve team interaction and satisfy customers.
Core Courses
Project Management | BUS ADM X470
Project Initiation and Planning | BUS ADM X442.7
Project Execution and Control | BUS ADM X471.9
Agile Management: Principles and Practices | BUS ADM X486.1
Bonus: Career Development (CEU)
Gain career orientation and hands-on training for successful job placement and career advancement. This special course includes workshops on soft skills, interview methods and technical skills, as well as personalized career coaching and professional network development.
Prepare for an Internship
With your Award of Completion in hand, you're ready to take part in an internship at a leading company in San Francisco or Silicon Valley! Read more about internships.
Fall 2019 Cohort
Dates: September 4–December 12, 2019
Application Due: July 22, 2019
Spring 2020 Cohort
Dates: January 15–May 15, 2020
Application Due: November 18, 2019
Start Working Through an Internship or OPT
"I got to study with people from all over the world, many working in project-management jobs for big companies or startups."
—Brian Naylor, Senior Product Manager at Jasper Studios
Why Project Management?
Project managers are in high demand across multiple fields. Sit down with Program Director Tim Bombosch to learn where our graduates find jobs and how you can get started.
"I'll continue to take classes to stay informed of the latest practices, information and techniques in project management"
—Sandra Lew, Program Manager at Ubisoft
Internships
If you successfully complete the Project Management or Advanced Project Management Immersive—or both—you can start working through a three-month internship at a leading San Francisco or Silicon Valley company!
Put your newfound skills to work
Gain work experience
Build connections
Expand your network
You'll see firsthand how a U.S. business runs, giving you a competitive edge when you're ready to land a full-time position in Project Management or Advanced Project Management.
Optional Practical Training (OPT)
Optional Practical Training is an opportunity for those studying in the United States with an F-1 visa to apply their knowledge with practical work experience. If you successfully complete both the Project Management and Advanced Project Management Immersives, you'll be eligible to apply for paid temporary work authorization in the U.S., also known as Optional Practical Training (OPT).
Imagine yourself managing schedules, costs and project scope to launch a new app. Ensuring communication and quality management for a new construction project. Keeping team members on track to meet defined deadlines.
With OPT, you can apply everything you've learned to real-world projects and gain valuable work experience.
Our graduates are working at top companies, including:
Salesforce
Adobe
SAP
Apple
IBM
Google
Facebook
LinkedIn
Intuit
Macy's
Your Classroom
Berkeley: Located just a few blocks away from the UC Berkeley campus.
UC Berkeley Extension
Golden Bear Center
1995 University Ave.
Berkeley, CA 94704
San Francisco: Located in the bustling downtown area.
UC Berkeley Extension
San Francisco Campus
160 Spear St., Floors 5, 6 and 7
San Francisco, CA 94105
Program Requirements for International Students
Online Information Session
This program is structured so that international students can fulfill their Visa requirements for full-time study, as well as have the opportunity to be eligible for internships and Optional Practical Training (OPT).
English Proficiency Requirements
International applicants must submit official evidence of English-language proficiency. Sometimes exceptions to this requirement are made. Please note that the submission of language proficiency scores or other forms of verification does not guarantee acceptance into the program. Scores must be from the past two years.
| | |
| --- | --- |
| English Language Test | Minimum Score for Professional Diploma Program |
| TOEFL | 79 |
| IELTS | 6.5 |
| Cambridge Advanced | 176 |
Don't meet these requirements? Apply to our 6-week summer English program (July–August) to raise your English-language proficiency.
To be eligible, you must meet the following English-language requirements:
Learn more by emailing summerimmersive@berkeley.edu.
PDP Program Requirement
Because this is a cohort-based program and full-time attendance is required to maintain your visa status, you must attend all scheduled courses.
F-1 Visa Application and F-1 Transfer Process
If you are not a U.S. citizen or permanent resident of the United States, you must apply for an F-1 student visa to attend PDP. Non-U.S. citizens with a visitor visa (B-1, B-2) or under the Visa Waiver Program are not permitted to engage in full-time study (PDP is full time). Your PDP acceptance packet includes the Certificate of Eligibility (I-20) verifying that you have been admitted for full-time study.
If you are an F-1 student at a different U.S. institution, you must complete the F-1 transfer process to attend PDP. The transfer must be initiated by your current school.
Last updated Jul 2019
About the School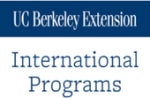 UC Berkeley Extension is an academic department within UC Berkeley and is located just a few blocks away from the main campus. This department offers short-term programming for international students ... Read More
UC Berkeley Extension is an academic department within UC Berkeley and is located just a few blocks away from the main campus. This department offers short-term programming for international students who want to study at Berkeley. We do not offer degrees. Instead, after you complete your studies with us, you'll receive a certificate of completion, a transcript and the opportunity to transfer academic credits to your home university. For those of you who are working professionals, our programs will provide you with in-depth skills and learning that you can apply to your current position or a new job in the workplace.
Read less