Course: Project Management Program
Program Description
PROJECT MANAGEMENT PROGRAM
The science of project management is becoming more complex. Businesses today increasingly rely on the professional project or program managers to drive complex projects that are critical to the firm's financial health and success. It has been observed that effective project management involves building and managing teams, controlling costs, developing timelines, managing risk, meeting deadlines, and solving problems to bring projects in on time and on budget. This program will educate the participants by providing them with proven techniques from leading companies that provide crucial insights and practical tools for managing projects, portfolios and complex systems. The participants will understand the diverse nature of projects, get exposed to a suite of professional projects management tools and gain the ability to apply their learning into their current organization. This program is appropriate for experienced project managers who need to go beyond the fundamentals and can earn PDU credits for PM certification or prepare for PMP exam
Personal Impact
Enhance your project, program and portfolio management skills
Learn how to define project requirements and write a project charter
Develop a structured process for managing project stakeholder requirements
Organize your projects, understand project work breakdown structure and network diagram
Balance your project duration, cost, and scope strategically
Develop a project resource plan and budget
Monitor and control the progress of a project during execution
Develop and implement a project risk management plan
The gain hands-on grip on different tools and project management software used in project planning
Master the unique leadership skills required to lead a project team
Training Methodology
The GBNTC Project Management Masterclass series offers the participant a ladder, climbing which increases one's knowledge from one course to the next. Each master class consists of short lectures, case studies, practical exercises, group discussions, knowledge sharing with industry peers and a real experience that is directly attached to the role and function the participant will serve in their respective organization. The educational tools utilized in developing these sessions are rooted in best practices; GBNTC will utilize actual CEO voice surveys, industry impact analyses, and market observations. These sessions will challenge the participant, are practical and easy to understand and can be delivered in Arabic and English.
Applied Project Management for Financial Services (2 days)
This masterclass integrates project management concepts and functions into a coherent project management framework for financial services. It provides examples and project management methodology applicable to financial spectrum. It will enable the participants to understand project life cycle, project management process groups and knowledge areas with their application to financial services, develop criteria for project maturity in financial organizations and prepare project charter specifically related to the financial industry.
Agile Practices in Project Management (1 day)
Agile methodology is an alternative to traditional project management. It is typically used in determining requirements and creating project plans for software development and IT projects. These techniques are highly flexible, with strong links to Six Sigma and can cope with constant inherent changes in projects. It is best applied in small-scale projects or components of larger ones. This Masterclass will enable you to understand agile project life cycle, building agile teams, differences between traditional and agile frameworks, exploring quality and risk management processes and adapting agile projects.
Foundations of Project Management (2 days)
In today's competitive business environment where organizations are increasingly dependent on employees multitasking skills, the role of project management has become extremely essential to maintain requisite standard and quality of the deliverables. Implementing projects in line with the standard project management body of knowledge has proved to add value to the clients and therefore it has resulted in a surge in the demand of project management professionals. This Masterclass provides an overview of all the process groups and knowledge areas of project management. It will help you design project charter, create a project plan, develop the schedule and estimate costs.
Leading Projects in Organizations (2 days)
In order to achieve project and organizational success, it is imperative to have highly valued project leadership. This Masterclass will train you on essential soft skills that are necessary for leading and achieving project excellence. It will develop your skills to resolve conflict through effective communication and people management. It will enable you to lead effective project teams, guide and motivate project team members, manage the human interaction involved in project management, communicate effectively across different stakeholders and select the right projects for your organizational success. Topics covered in this Masterclass include team building and development, setting up a PMO and project management maturity models, communication and conflict resolution and project selection based on organizational strategy.
Managing Geographically Dispersed Projects (1 day)
As boundaries are shrinking given the impact of globalization, businesses are becoming more geographically widespread to enhance their reach to new markets. This has put mounting pressures on project managers making it more challenging for them to effectively manage the projects that have a global spread. This Masterclass will enable you to understand the fundamentals of globally widespread projects, their planning, execution, and control. You will learn how to manage projects in culturally diverse settings and supervise virtual project teams. It will cover relevant project risks and challenges of managing trans-national projects.
Program and Portfolio Management (2 days)
This Masterclass will allow you to understand how the program and portfolio managers can contribute to organizational success by ensuring project values and benefits are delivered through effective management. You will learn latest concepts of program and portfolio management and it will develop your skills to choose the right project at the right time and in the right manner. It will help you gain financial and analytical skills that you need, in order to select the right portfolio that can maximize total organizational value.
Project Recovery Methods (1 day)
Research suggests that more than half of the projects fail to meet their desired objectives. While it is important to know why these projects fail, it is even more important to learn how to quickly recover the projects in trouble and how to prevent this trouble to occur in the first place. In this Masterclass, you will learn how to reduce the likelihood of a project failure and what measures can be taken to recover a troubled project. Topics covered in this Masterclass include: identifying a project in trouble, developing solutions to recover troubled projects, avoiding problems that lead to troubled projects, project management maturity, stakeholder engagement and strategic alignment.
Project Implementation and Control (2 days)
This Masterclass uncovers underlying reasons for successful implementation of projects while highlighting common pitfalls because of which projects fail to make a mark. In doing so it answers the important question, why do some projects succeed while others fail? It introduces tools and techniques for monitoring and controlling project's cost, quality and duration. It will enable you to conduct project trade-off analysis, delving into aspects of project contract and crisis management and communicate project issues effectively. Topics covered in this Masterclass include demand and capacity planning, contracts management, procurement, trade-off analysis, crisis management and project estimations.
Project Management Simulation (2 days)
A skilled project management workforce provides a recognized advantage in an organization's ability to deliver on its mission. Learning simulations provide the bridge between the learning of solid best-practices and application. Project management theory becomes real as participants are asked to synthesize the skills learned in individual classes into the big picture of a simulated project. This Masterclass will help individuals and organizations achieve project success by providing comprehensive training and certification in Microsoft Project and Primavera Software. These detailed masterclasses will help them understand the relationship between project scope, resources, and schedule and determine realistic project objectives in the face of uncertainty. Understand how team skill level, team morale, deadlines, and work quality are interrelated and affected and analyze the effect of poor-quality work on project outcomes.
Quality Management in Projects (1 day)
This Masterclass provides an overview of important quality management frameworks, including ISO, Six Sigma, and other sector-specific standards. The aim is to develop an understanding of the principles of quality management and how one can apply them to different project processes. It will enable you to understand: how to develop the quality management strategy for a project, monitor the quality of the project over its life cycle, estimate project cost maintaining a particular level of quality and managing quality levels for different projects. This Masterclass will help you explore different ways to implement quality practices and policies to ensure project success in all phases of project life cycle.
Risk Management in Projects (1 day)
A risk is associated with both opportunities and threats; good projects managers should know how to control for threats while maximizing the opportunities. This Masterclass will enable you to identify, assess and manage threats by taking advantage of the opportunities in overcoming them. It will equip you with tools and techniques to ensure that projects can succeed in the face of risk. This Masterclass will help you: identify and categorize project risks, make use of analytical tools for risk measurement and develop comprehensive plans to control risk ensuring project success.
Setting-up Project Management Office (1 day)
It is essential for the success of any project and also in order to meet stakeholder expectations that you complete the project on budget and in time – every time. This Masterclass will enable you to learn how this can be achieved by establishing Project Management Office (PMO) which can support project managers to achieve excellence. It will help you understand project prioritization, establishing guidelines and PMO communication strategies, developing policies for hiring and managing talent and forming measurable project metrics that can help you track your performance. This Masterclass will make use of industry case studies, hands-on exercises and in class discussions in order to impart necessary understanding.
Who Should Attend
Individuals interested in developing a better understanding of project management methodologies
Managers of project managers with general responsibility for a wide range of projects
Individuals responsible for managing multiple projects undertaken simultaneously and changing on a regular basis
Project managers who want to become leaders of enterprise-wide transformational projects
Managers and directors who want to effectively implement innovation initiatives
Senior managers with oversight responsibilities for multiple projects
Last updated May 2019
About the School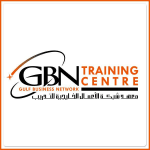 Established in 1993, the Gulf Business Network Group (GBN) has developed into one of the largest business networks in the Gulf region, offering value-added professional consultancy and specialized tec ... Read More
Established in 1993, the Gulf Business Network Group (GBN) has developed into one of the largest business networks in the Gulf region, offering value-added professional consultancy and specialized technical services in the ever-expanding fields of Water Treatment, Plant Automation and Environment.
Read less