Course - Project Management (by Project Management Institute)
Home ›
Courses ›
Course - Project Management (by Project Management Institute)
Program Description
Zeus Consulting is PMI Registered Education provider offering comprehensive programs for project practitioners of all education and skill levels.
Certified Associate in Project Management (CAPM)®
An entry level course for project managers to acquaint with fundamentals, terms, and processes involved in effective project management.
Target audience
This course is designed for non-experienced project team members and junior Project Managers who want to gain an internationally recognized certification in Project Management.
Project Management Professional (PMP) ®
Focusing on the generally accepted practices of project management recognized by the Project Management Institute, Inc. PMI®, this course offers you a standards-based approach to successful project management across application areas and industries.
Target Audience
This course is designed for experienced project managers who desire to increase their project management skills and apply a standards-based approach to project management.
Program Management Professional (PgMP)®
This course is focused on skills and expertise of program managers in synergizing organizational benefits through grouping multiple related projects.
Target Audience
Experienced program managers across all industries and those who wish to sit for PgMP® exam certification.
PMI Agile Certified Practitioner(PMI-ACP)®
This course recognizes knowledge of agile principles, practices and tools and techniques across agile methodologies.
Target audience:
PMO leaders, traditional Project Managers working with agile developers and Project Managers looking for more successful ways for projects planning and execution and people implementing Agile.
PMI Risk Management Professional (PMI-RMP)®
This course recognizes exceptional expertise and competencies in detecting and weighing project risks, mitigating threats, and capitalizing on prospects
Target audience:
This course will benefit anyone interested in learning the fundamentals of managing risk, or individuals preparing for PMI® Risk Management Professional certification exam
PMI Scheduling Professional (PMI-SP)®
This course provides you with the skills required to schedule and deliver critical projects on time while helping you prepare for the PMI Scheduling Professional (PMI-SP)® certification. The course offers perfect answers to project management's growing needs, complexity, and diversity and enabling one to fill a specialist's role in project scheduling.
Target audience:
Project Managers and Project Schedulers who want to enhance their knowledge and skills in the areas of schedule development, analysis and management.
Portfolio Management Professional (PfMP)®
This course is customized to suit portfolio managers in enhancing their experience and skills with portfolio management and its likes.
Target audience:
C-Level Executives, PMO Directors, Product Managers, and others who make decisions about business initiatives to be developed.
PMI Professional in Business Analysis (PMI-PBA)®
This course carries a high level of professional credibility as it recognizes individual expertise in business analysis as well as the tools and techniques used to improve the overall success of projects.
Target audience:
Business Customers, Users or Partners, Business Analysts, Business Systems Analysts, Project Managers or Team Leaders, Systems Architects or Designers, IT Managers/Directors, Systems or Application Developers, QA Professionals, Systems Testers, Systems Analysts, and anyone wanting to enhance their business analysis skills
Delivery Method
Instructor led, group-paced, classroom-delivery learning model with structured hands-on activities.
Language
English/Arabic
About Trainer
Naseeb Roumia
Contributing to Global Best Management Practices in the areas of Service Management, Governance & Strategy, Risk Management, Project & Programme Management, Emerging Technologies, Excellence, and Business Analysis. Expertise lie among International Programs such as ITIL®, PRINCE2®, COBIT®5, MSP®, Business Analysis, ISO 20000, ISO 27001, ISO 22301, ISO 31000, Cloud Computing, Kepner Tregoe®, TOGAF®, PMP®, EFQM, and M_O_R to fulfil the strategic objectives of businesses in alignment to the UAE vision within the Emirates. As a culturally aware consultant, Naseeb has been imparting international programs as a knowledge transfer initiative among professionals belonging to different backgrounds throughout the Middle East and North Africa region. Additionally, he has been engaged with several levels of leading, planning, consulting, training and supporting a functionally organized, technically oriented environment with staff working on a wide variety of technical activities.
Why Zeus Consulting?
Registered Education Provider (REP) with the Project Management Institute (PMI®)
Internationally certified bilingual trainers (English/Arabic)
95% PMP pass rate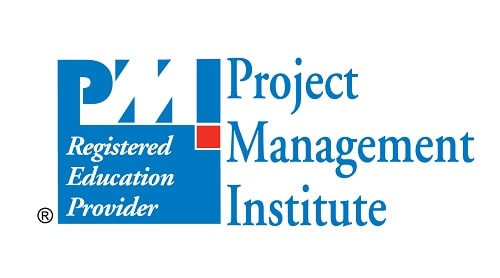 Last updated Nov 2018
About the School

Leveraging on years of experience in the Middle East, Zeus Consulting helps businesses in diverse fields optimize their performance through customized Governance, Risk and Compliance solutions. We wor ... Read More
Leveraging on years of experience in the Middle East, Zeus Consulting helps businesses in diverse fields optimize their performance through customized Governance, Risk and Compliance solutions. We work with international best practices to ensure effective operational outcome of businesses. We deliver advisory services and certified training targeting business strategy, project, quality, risk and service management, technology enablement and International Standards Compliance and reporting. All courses are fully accredited, delivered by Senior Trainers with global experience. Zeus Consulting stays up-to-date with emerging trends and has a network of experts constantly specializing and growing their skills to best provide our clients with current tools, techniques, methodologies, and technology. Additionally we have a green branch emerging from its core focusing on helping businesses with sustainable initiatives and introducing innovative ways to capitalize on while culturally and environmentally sustaining themselves and the earth.
Read less