Course: Personal Development Program
Program Description
PERSONAL DEVELOPMENT PROGRAM
Personal development accumulates activities that help improve the life of an individual including their career, relationships, productivity and other personal objectives. It also refers to all programs, techniques, tools and assessment systems that are capable of supporting human development at an individual level in an organization. This program has been designed to help the participants in developing their personalities so they can effectively work with their roles in an organization and overcome the challenges and issues that create obstacles to their success. The participants will learn practical tools that they can use in real life situations and develop a personality that will also inspire others to create a positive atmosphere within the organization. They will also be taught how to model success and to hold close continuous improvement.
Personal Impact
Enhance your performance and learn how to get the best from others
Bring more clarity, accuracy, and expressiveness in your communication
Learn how to be more ambitious about yourself and achieve your goals in record time
Understand what drives your motivation and also your team's motivation
Develop a gratitude for appreciative inquiry and emotional intelligence
Manage difficult conversations with confidence
Inspire others with your leadership style and personal credit
Training Methodology
The GBNTC Personal Development Masterclass series offers the participant a ladder, climbing which increases one's knowledge from one course to the next. Each Masterclass consists of short lectures, case studies, practical exercises, group discussions, knowledge sharing with industry peers and a real experience that is directly attached to the role and function the participant will serve in their respective organization. The educational tools utilized in developing these sessions are rooted in best practices; GBNTC will utilize actual CEO voice surveys, industry impact analyses, and market observations. These sessions will challenge the participant, are practical and easy to understand and can be delivered in Arabic and English.
Program Outline
Appreciative Inquiry (2 days)
The founders of Appreciative Inquiry, Diana Whitney and David Cooperrider define the term as the 'search for the best in the people, their organizations and the world around them'. It is a way of seeing and being in the world and not particularly a technique. Appreciative Inquiry helps to unveil the positive characteristics within groups and teams by introducing questions that provoke strategic and innovative thinking. The concept is based on the fact that everyone can change successfully over the time. This Masterclass builds on the theoretical knowledge domains of appreciative inquiry, while at the same time it takes a very practical and pragmatic approach towards its delivery. The participants of this Masterclass will be able to utilize the concepts of appreciative inquiry to build on the positive aspects of their core team members. It will also help them to identify and maximize their potential.
Advanced Assertiveness and Personal Confidence (1 day)
Today the environment we work in is extremely competitive and it demands a high level of interaction between the individuals. These interactions can often get very strained given the increasing pressures on productivity and result driven environment. In order to thrive and remain successful under these conditions, one needs to exercise control of emotions, behavior and work practices to ensure personal impact does not affect business decision making. However, the importance of assertiveness cannot be overlooked in driving business results. This Masterclass looks at different tools on how to develop assertive behavior without bringing personal partiality to decision making. It would also help the delegates develop personal confidence at work and make their business relationships healthier in terms of improved productivity and performance. Finally, it would allow the participants to recognize different behaviors and their positive and negative aspects.
Communication Excellence (3 days)
(This Masterclass is offered on the 7th of August)Communication has never been so diverse or complex, than as it is in today's world. There have never been so many communication tools at any other time: Telephone, Text, E-mail, Social Media, Skype, Instagram, Video Conferencing, and Conference Calls, etc. And all this is an effort to make communication smooth and our lives easier. While it has certainly smoothened communication, but it has not particularly made our lives easier and also this improved communication has not always been effective and efficient. The main reason is that still very little is known about the best approaches to utilize different modes of communication. This Masterclass seeks to address this gap in personal development by breaking down business communication into its component parts and analyzing best means and tools for engaging prospective audience in any given situation.
Critical Thinking and Problem Solving (3 days)
(This Masterclass is offered on the 13th of September) This Masterclass is designed to help the delegates master the art of critical thinking which is necessary for business success. There are different types of critical thinking required in a business environment i.e. strategic, tactical, analytical and implicative. This Masterclass will enable the participants to understand different thought approaches that can be applied under any given circumstances to yield better results. The participants will also learn systematic problem response process and how to generate innovative responses to business problems and opportunities. It would allow the attendees to assess their preferred thinking styles and how to design appropriate and best possible response in accordance.
Combating and Controlling Stress (1 day)
Stress is a normal psychological and physical reaction to the ever-increasing demands at work. When the brain detects a threat, it responds by signaling the body to release a burst of hormones to counter that threat. This is often termed as "fight-or-flight" response. As the threat is over the body is expected to return to its normal state, but this seldom happens given the increased levels of pressure in today's hectic work routine. Therefore, managing stress at work is an essential exercise in order to maintain physical health and remain productive. This Masterclass develops on different techniques is aimed at controlling personal stress which one usually develops due to increased work pressure. The purpose of this Masterclass is to help the delegates combat stress due to never-ending work pressure and it is aimed at improving everyday functioning of the participants.
Chairing Meetings Effectively (1 day)
While business meetings are an essential part of everyday work life, we all have encountered poorly structured meetings that are a complete waste of time and often create further complications instead of resolving one. This Masterclass is designed to help the delegates master the skills of chairing successful meetings that leave participants with an impact, feeling inspired, energized and having accomplished something useful. This Masterclass will introduce a variety of tools to ensure that any meeting is well planned, structured and organized to achieve pre-determined objectives and goals. This will allow the participants to organize meaningful, well planned, well structured, and well-co-ordinated meetings.
Extraordinary Learning: Master Mind Mapping & Speed Reading (2 days)
A mind map is a pictorial representation of ideas and concepts and its value lies in its simplicity. It is a visual thinking tool that can help delegates structure and organize information. It helps with better comprehension, analyses, synthesis, and generation of new ideas. The ability to mind map and speed read can have an incremental impact on professional competency, performance and capacity to be creative in finding solutions to complex problems. This Masterclass teaches best practices in powerful mind mapping and speeds reading techniques. It will help the delegates in enhancing their quality of thinking and planning, building stronger memory and effective notes taking using mind maps. This will allow them to significantly improve their performance at work and will enhance their ability to understand complex tasks.
Emotional Intelligence (2 days)
Research by Daniel Goleman and the Hay/McBer organization has found that high Emotional Intelligence (EI) is a bigger predictor of success in executive roles than IQ and that the contribution of EI to success increases at higher levels. Emotionally intelligent leadership makes a big, measurable difference in three crucial areas: employee retention, productivity, and customer services. The good news is that Emotional Intelligence can be improved. This Masterclass will teach you how to develop your own Emotional Intelligence, how to improve the 'emotional climate', to maximize your team's productivity, and will give you simple, usable formats that will enable you to add a coaching style of management to your leadership repertoire. You will also receive a pre-course emotional intelligence self-assessment to help you identify your own goals for the course, and leave with your own action plan for developing your competencies as an emotionally intelligent leader.
Introduction to Neuro-Linguistic Programming (NLP) (2 days)
Neuro-Linguistic Programming (NLP) is the study of human excellence and by applying the principles of NLP one can imitate talented people and replicate their success. This Masterclass can take your business relations and interpersonal skills to a new level. It will help the delegates understand characteristic features of successful people and how they can be amongst one of those. The participants will gain insights into the vast number of NLP tools and techniques that can be used to develop business relationships and successful teams, change unproductive behaviors and become even more confident, convincing and influential within the workplace. It will enable them to establish an instant connection with anyone they interact with. It is also aimed to help the participants build and maintain self-confidence in challenging situations.
KASH 4 Cash (1 day)
Have you ever felt the need to improve your workforce production and efficiency? Do you feel there are any appalling habits that can be the cause of 'lack of production' and are willing to eradicate them from root? This Masterclass will help you and your workforce clarify the relationship between KASH productivity, effectiveness, efficiency and applications of the workforce in relation to job satisfaction. The participants will be able to identify Four Core Capabilities that contribute to the acquisition of knowledge. They will be prepared to eliminate bad habits that contribute to a lack of production, which will not just add value rather completely transform the workforce
Leadership Style (2 days)
A leader can be anyone on the team who has a particular talent, who is creatively thinking out of the box, has great ideas and has experience in certain aspects of the business or project that can prove to be useful to the manager and the team. A leader leads based on strengths, not titles. To grow in leadership, one must grow in influence. This Masterclass is designed to measure your current level of influence through your own self-assessment. This information can then be used to target your leadership growth. The class will be a structured approach to personality assessment where the participants will be assessed through different leadership and personality tests, they will get feedback from their colleagues and they can see the panorama of perceptions which gives a complete picture to make major changes in themselves to grow as leaders.
Motivational Assessment (2 days)
This Masterclass develops on the fundamental and unique drivers that all human beings share in common. The variation in a person's specific nature comes not only from the specific motivators which are most important to him or her but also the particular order of their priority. Prior to the delivery of this Masterclass, the participants will receive psychometric assessment which would generate personalized reports for each individual. Based on these reports this Masterclass will present the motivational types that are common in the individuals and amongst the groups. This can particularly be a useful Masterclass to understand the dynamics of effective team building and team selection using motivational assessment criteria.
Media and Presentation Skills for Executives (3 days)
(This Masterclass is offered on the 01st of November)In the Middle East and around the world, senior corporate executives, as well as government officials, take part in intensive on-camera media training sessions to learn how to communicate more effectively with the news media. It's an essential professional development skill for all leaders. But media training isn't just about teaching executives and spokespeople how to look and sound good on-camera – it's about disciplining them to speak the right words to advance their agendas and keep themselves and their companies moving forward and out of trouble. This Masterclass uses video examples, live-camera practice sessions, and message-development exercises to teach participants how to:
Adapt to the medium: Specialized or general-interest story? Online, print or broadcast? Friendly or hostile?
Determine what's truly newsworthy? What's radioactive?
Understand audience demographics.
Develop strong messages.
Use "bridge" techniques to stay on message.
Avoid reporter "traps."
Take charge of the interview.
Wear the right clothing and makeup.
Improve speaking skills and adapt themselves to specific media situations.
Choose the right interview location: inside or outside, office or conference room, and so on.
Support key messages with good eye contact and body language.
Anticipate questions.
Employ the proper tools to advance your agenda positively. It's not about spin — it's about learning the discipline to deliver key messages in a way that is both responsible and self-serving.
Successful Body Language (1 day)
As per available definition body language is the art of nonverbal communication, where feelings, thoughts or intentions are expressed by physical behaviors, such as facial expressions, body posture, gestures, eye movement, touch and the use of space. This Masterclass is designed to help delegates develop an awareness of how and what their body language "communicates" in order to use it to their advantage when interacting with others. It aims to equip participants with an understanding of how they can ensure their body language works in sync with their message when leading a meeting, presenting a proposal or simply trying to convince others of a good idea. The participants of this module will be able to develop understanding using the tools from this Masterclass and will also be able to strengthen their individual interactions with their peers.
Six Thinking Hats (3 days)
(This Masterclass is offered on the 4th of October)The Six Thinking Hat method is a simple, effective technique that helps people become more productive. This is completely a new systematic method of thinking and will provide employees with skills and tools that they can apply immediately. The Masterclass focuses on enhancing the structure of thinking so that group decision making and idea evaluation can be dramatically improved. The participants will learn how to separate emotions from facts, positive from negative and critical thinking from creative thinking in a fast-paced, practical and interactive environment.
Time Management (2 days)
Improving the time management skills enables to increase efficiency, increase productivity and become less stressed. Time management course help delegates achieve more effective results in less time. Much of this relates to delegates taking greater control of their daily activities, becoming more goal focussed, being more effective with their time, overcoming stress and incorporating proven techniques for mastering time. Time management is one of the primary elements of personal development. Time management refers to the range of tools, skills, and techniques used in order to manage time when accomplishing specific tasks, projects and goals. This Masterclass examines all the essentials of time management to get them on top of things in a flash. Participants will learn how to use effective time management in relation to managing others, managing themselves, planning, scheduling, overcoming problems and solutions to difficult situations. With implementing the knowledge from this Masterclass their work-life balance can be significantly improved and their relationships with colleagues, family, and friends.
Who should attend?
Anyone who needs to get the best from themselves and other people, and is also beneficial for:
Non-Managers
First Time Managers
Supervisors
Middle Managers
Senior Managers
Front Line Managers
Last updated May 2019
About the School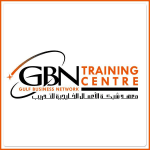 Established in 1993, the Gulf Business Network Group (GBN) has developed into one of the largest business networks in the Gulf region, offering value-added professional consultancy and specialized tec ... Read More
Established in 1993, the Gulf Business Network Group (GBN) has developed into one of the largest business networks in the Gulf region, offering value-added professional consultancy and specialized technical services in the ever-expanding fields of Water Treatment, Plant Automation and Environment.
Read less