Course "Organization and Personnel Management"
Home ›
Courses ›
Course "Organization and Personnel Management"
Program Description
The MBA HR program helps HR managers structure their existing knowledge, analyze work practices, and also considers digitalization issues, innovative recruiting technologies, and other relevant topics. Students get a unique opportunity to acquire practical skills in using modern managerial tools. You will learn how to more effectively manage both your own professional activities and the human resources of the company.
The MBA HR Program from LINK Business School is as practical as possible. Qualified tutors, the unique Blended Learning technology, developed by our specialists and experts from the Open University of Great Britain, provide high learning efficiency. The result depends only on your desire to develop.
Who is the course for?
Directors of small and medium-sized businesses.

Heads of structural divisions.

Practice managers, specialists with different levels of basic training and with education from secondary specialized to higher professional.
What knowledge and skills a graduate receives
Understanding the role of a manager in managing an organization.

Competent planning of their own activities and the work of subordinates.

Classification of tasks that a manager must solve and decision making in accordance with the requirements of an ever-changing context.

Organization of effective communication processes within the organization and beyond.

Prediction of the consequences of decisions based on the specifics of the modern business environment.

Understanding of psychology and the ability to motivate staff for the quality performance of work duties.

Assessment of the effectiveness and efficiency of the activities of subordinates.

Making changes to the organization taking into account the views of various stakeholders.

Analysis of the real capabilities of the organization for successful development.
Upon completion of the MBA courses in personnel management, you will be able to:
recognize and develop your strengths;

overcome your own weaknesses;

effectively build relationships with company employees;

Understand hiring issues

organize the team work of subordinates and manage it, etc.
And all this in just 6 months.
Learning technology
You can master the personnel management course on the job. We offer an innovative blended learning format with the support of qualified tutors. The components of the educational process at LINK Business School:
Tutorials. Classes for students are held in groups led by a tutor. In tutorials, you will practice the application of the studied material, and you will be able to exchange experience with colleagues. In order to maximize the effectiveness of the educational process in the classroom, a case-study is carried out - this is a reproduction of real managerial problems that students experience and a joint search for their most effective solution.
Independent work. We provide course participants with a set of training materials that are relevant to the program plan. You will independently analyze the proposed work situations, develop solutions that you can then consult with the teacher.
Internet conferences . Continuous learning. Each group has its own Internet conference, where everyone can ask other listeners and a tutor, discuss controversial issues, and talk about the material studied. This format of interaction helps to most fully absorb specific topics.
Block assignments. In this format of lessons, students perform several small tasks with the goal of practical testing of the studied concepts and models. Learn to apply theoretical knowledge in the daily work of the personnel manager.
Written assignments. Students have two jobs to do. Each written task is checked by the tutor and gives a detailed answer. Students also write one final paper at the end of the course.
Training blocks of the program
Problem solving and decision making.

Understanding people at work.

Communicating with employees and managing communications.

Understanding leadership.

Planning and control of daily activities.

Work in groups and teams.

Training and development at work.

Hiring and selection of staff.

Organization and external environment.

Change management.

Organizational culture.
Why choose LINK business school
Our MBA Human Resource Management program is based on the experience of successful international companies. We will talk about advanced technologies in the field of HR, share experience in applying unique developments. All solutions are adapted to the conditions of doing business in Russia. Our country follows its own path of economic development, and it is important to consider this in the development of plans for conducting professional activities. In the learning process, you will learn how to adapt the best global practices and management tools to the needs of Russian companies. Other benefits of LINK Business School:
high professional level of teachers;

flexible approach to the organization of training;

relevant, interesting programs;

work in partnership with European colleagues;

high quality education, confirmed by our graduates.
Duration of study:

6 months.

Form of study:

Part-time

Start of training:

Start of training on the 1st day of each month. The deadline for accepting documents 2 weeks before the start of training.

Documents of completion:

Certificate of professional development of the International Institute of Management LINK

Tuition:

94,000 rubles.
Last updated Mar 2020
About the School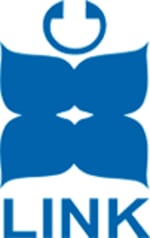 Международный институт менеджмента ЛИНК — крупнейшая школа бизнеса России, предоставляющая бизнес образование международного уровня. МИМ ЛИНК является эксклюзивным партнером Открытого университета Вел ... Read More
Международный институт менеджмента ЛИНК — крупнейшая школа бизнеса России, предоставляющая бизнес образование международного уровня. МИМ ЛИНК является эксклюзивным партнером Открытого университета Великобритании на территории СНГ.
Read less