Program Description
MANAGEMENT PROGRAM
Transitioning into a general management role requires a broader perspective. As you lead your business across functions and day-to-day operations, your decision-making needs to be informed by a strategic view across all core business functions. The Management Program will provide you with a foundational understanding of strategy, finance, people management and organizational change, and the way these functions integrate for organizational success. You will gain key insights from experts in each field and sharpen your decision-making to employ an integrated approach to managing your business.
Personal Impact
Harness information you already have into workable action plans
Through real case studies and explorations, your assumptions are challenged and you gain new perspectives
Authentically lead organization and inspire a higher level of performance
Align resources with the strategy to create a more resilient and agile organization
Training Methodology
The GBNTC Management ProgramMasterclass series offers the participant a ladder, climbing which increases one's knowledge from one course to the next. Each master class consists of short lectures, case studies, practical exercises, group discussions, knowledge sharing with industry peers and a real experience that is directly attached to the role and function the participant will serve in their respective organization. The educational tools utilized in developing these sessions are rooted in best practices; GBNTC will utilize actual CEO voice surveys, industry impact analyses, and market observations. These sessions will challenge the participant, are practical and easy to understand and can be delivered in Arabic and English.
COMMUNICATION SKILLS
Our Business Award Masterclass for participants with intermediate language knowledge covers areas as diverse as formal report writing topics and presentation skills. It develops strong communication skills and uses role-plays and case-examples to illustrate learning points and allow participants to practice skills learned. The Masterclass covers specializations such as English for Marketing. A portfolio of participant's assignments will evidence their learning and they will receive individual tutorial support as well as classroom-based input.
English communication training (Focus: Oral and written)
Build their grammar clarity and word power to improve their
Oral communication (Listening & Speaking);
Written communication skills (Reading & Writing) in English.
They will be trained using specially designed Audio – Video exercises and situation based practical activities.
Dialogue oriented training
Training in all the four skills of English Language
Specially designed Audiovisual lessons
Word Power and Pronunciation practice
Business communication (Focus: Business situations, both oral and written)
Solving problems and making decisions – identify a company problem or improvement opportunity and examine ways to reach a solution
Understanding Marketing for Managers – using a case study gain an understanding of the marketing context in an organization
Writing for Business – develop writing skills suitable for all business situations`, minutes and note taking, email, letter, summary and report writing
SOFT SKILLS
Organizational experts stress the importance of business etiquette in enhancing a person's effectiveness at work. Soft Skill training improves the Quality of Work Life of employees, thereby raising their levels of productivity and satisfaction. Since Soft Skills have become indispensable to any organization in this democratic setup where every individual has his own set of emotions and unique behavior, this Masterclasshelp in bringing desired changes in the employees and making them more sensitive to each other thereby working as a unit.
Effective Communications Skills at Work
Establish your communication style and how it impacts others.
Develop awareness of the messages you give others.
Remove barriers to positive communication.
Use active listening skills to improve communications.
Recognize "body language" as an effective means of communication.
Learn to quickly build rapport and connect with people.
Build trust to support open and free communication with others.
Emotional Intelligence
Recognize the benefits of developing Emotional Intelligence (EI).
Define EI competencies and origins.
Identify personal strengths and limitations using EI.
Apply the EI competency framework in your leadership role.
Negotiation Skills
Appreciate the key skills and processes required to achieve successful negotiations.
Develop the interpersonal skills necessary for negotiating successfully.
Develop a sincere and effective negotiation style.
Devise successful negotiation strategies that can be applied to varying situations in your organization.
Effectively plan and prepare to achieve win/win results.
Creative and Innovative Problem Solving
Appreciate benefits of using a creative approach.
Learn techniques that will enhance creativity.
Break thought patterns – challenging assumptions.
Identify logical thinking versus lateral thinking.
Learn methods and tools for generating ideas.
Solve problems and turn creative ideas into action.
Create a culture that encourages creativity.
Conflict Management
Understand the source and nature of the conflict.
Recognize the characteristics of difficult people.
Assess your own conflict management skills.
Manage conflict professionally and stay calm in difficult situations.
Learn effective techniques to prevent and minimize conflict.
Adapt your conflict management techniques to suit a range of situations.
Aim towards compromise and resolution avoiding the negative impact of conflict in the workplace.
Change Management
Utilize change management techniques to adopt a structured approach when implementing change.
Understand people's reactions to change
Use the change curve model to gain an understanding of what people experience during change.
Identify strategies to overcome resistance.
Managing and communicating change.
Stress Management
Assess your own personal stress levels.
Identify common causes of stress in the workplace.
Recognize the systems and effects of stress.
Learn how to deal with pressure and stress effectively at work.
Use simple techniques to manage stress.
Time Management
Identify the obstacles that get in the way of your work.
Appreciate the importance of planning and prioritizing your workload.
Identify your habits that waste your time.
Become more disciplined and gain more control through the improved personal organization.
Identify ways to maximize your time to reduce stress and improve your work-life balance.
Work-Life Balance
Understand the causes of imbalance and assess your current life-work balance.
Better cope with life and work responsibilities.
Use practical techniques to cope with too much work.
Handle competing demands and maintain concentration.
Identify what drains our energy and what fuels us.
MANAGEMENT SKILLS (3 DAYS)
(This Masterclass is offered on the 18th of November)
Our Management Skills Masterclass will equip participants with essential skills to manage people effectively. They are designed for managers and supervisors of all levels. Depending on which Management Skills Masterclass is selected, participants will learn how to lead and manage a team; how to motivate employees; how to build a strong, cohesive team; how to communicate effectively and work effectively with others in a professional working environment.
Conducting Critical Conversations
Understand your role in managing performance.
Appreciate the consequences of avoiding difficult conversations.
Plan and prepare for a constructive conversation about a difficult issue.
Follow a simple structure to manage interactions.
Use techniques to gain the confidence to respond at difficult moments.
Apply key communication skills during challenging conversations.
Manage your own and other people's reaction.
Conducting Successful Meetings
Identify the fundamentals of conducting meetings.
The meeting cycle and how to plan.
Create a successful agenda.
Identify the role of the chairperson and the minute taker.
Effectively manage meetings – encourage contributions from all participants.
Deal with conflicts and difficult personalities.
Communicate clearly using effective language.
Enhance your listening skills and ask relevant questions.
Give constructive feedback.
HR and Personnel Skills
Appraisal Skills
Appreciate the benefits of appraisals for both appraiser and appraisee.
Set clear goals and objectives.
Prepare, structure and confidently run an appraisal interview.
Assess performance based on the behavior observed and give feedback effectively.
Improve listening skills and tackle performance problems effectively.
Improve communication skills and remain fair and consistent with all staff.
Show empathy as well as encourage and motivate staff to perform more effectively.
Dealing with Disciplinary and Grievance Issues
Appreciate the relevance of statutory and contractual disciplinary and grievance procedures and the ACAS Code of Practice.
Recognize the key management responsibilities involved in carrying out disciplinary and grievance procedures.
Understand the role undertaken by those who are asked to act as companions to their colleagues at hearings.
Use informal approaches effectively and recognize when formal procedures are necessary.
Identify the key skills and processes involved in carrying out disciplinary and grievance procedure.
Introduction to HR
Learn the current and future responsibilities for HR specialists.
Recruit and select the right people.
Deal with sensitive issues – ethical issues, termination, redundancy, sickness, and TUPE.
Confidently use HR best practice in your role.
Deploy equality and diversity in practice in the workplace.
Participate in performance management and appraisals.
Recruitment and Selection Skills
Plan and prepare for a selection interview.
Specify the requirements of the job vacancy to be filled.
Use the most effective recruitment options.
Understand the importance of getting it right within the legal boundaries that exist.
Project a professional image during the interview.
Use effective questioning and listening techniques to elicit information from the interviewee.
Evaluate candidates against set criteria and select the best candidate.
Confidently recruit the right person for each vacancy that arises.
Customer Service
Describe customer services within your organization.
Appreciate the importance of good customer service.
Identify the core reasons why your customers complain.
Analyse your customer service process and identify the areas which require improvement.
Use a variety of techniques to create a customer-focused culture.
Handle difficult situations and people in an effective and professional manner.
Develop trust and improve how you communicate with customers.
PROJECT MANAGEMENT SKILLS
Introduction to Project Management
Define and clarify the purpose and scope of the project to avoid any ambiguity or unrealistic expectations being set.
Break the project into manageable stages.
Plan, organize and document the project by using tools to help in the management process.
Identify and manage risks to minimize the impact of any deviations from the original plan.
Become more effective in monitoring and controlling the project.
Closing the project and assessing the lessons learned.
Planning Organizing and Controlling Projects
Recognize the range of techniques and tools used in planning, organizing and controlling projects.
Create accurate, workable plans giving a detailed breakdown of costs, timescales, tasks, and resources.
Appreciate the impact of stakeholders' expectations on the project.
Quantify the impact of problems and changes in real terms of resources, time and costs.
Learn how to keep the project active and on track through effective project communication skills.
Understand project team functions and learn how to effectively manage it.
Successful Planning and Management of Projects
Make considered and realistic decisions regarding the viability of a project
Effectively pre-plan the work content of projects.
Carry out risk analysis on a project and understand project costs.
Produce a project plan using Critical Path Analysis (PERT) techniques
Have an awareness of the resource requirements and any business conflicts associated with their projects.
Maintain control of projects, and know how and when to make the most appropriate decisions when updating a project.
Present projects to other people so that they understand what is happening and can support them in achieving their objectives.
Finance Training
Appreciate the significance of finance and of controlling costs.
Understand how budgets are constructed and utilized.
Learn the financial jargon relating to published business accounts and management accounting reports.
Demonstrate an understanding of cost management, the budgeting process and the need for effective budgetary forecasts and control.
Gain an understanding of financial techniques associated with capital expenditure and the concept of risk management.
Who Should Attend
Senior executives
CEOs, COOs, CFOs
Heads of product divisions within the private or public sectors
Senior executives without current managerial responsibilities
Business consultants
Managers
Junior executives
Below managerial level cadre
Those aspiring to join multinational Corporations
Fresh graduates searching for job opportunities
Last updated May 2019
About the School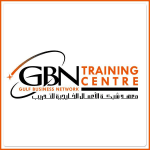 Established in 1993, the Gulf Business Network Group (GBN) has developed into one of the largest business networks in the Gulf region, offering value-added professional consultancy and specialized tec ... Read More
Established in 1993, the Gulf Business Network Group (GBN) has developed into one of the largest business networks in the Gulf region, offering value-added professional consultancy and specialized technical services in the ever-expanding fields of Water Treatment, Plant Automation and Environment.
Read less