Program Description
LEADERSHIP PROGRAM
The demands placed on today's leaders are intense. No matter how impeccable their technical skills – whether in their own function or business in general – they are constantly asked to get more out of their teams. Even in the comparatively early stages of an executive career, there is a pressure not just to manage but also to lead. Today's successful leaders are willing to adapt and improve team performance by sharpening their own leadership team development skills. This program will help participants to develop the qualities of a good leader that are essential for career and organizational success, especially in a tough economic climate. The experience derived from this program will be applicable in the real world environment and the participants will be able to relate it to, through their day to day working in an organization.
The participants will be provided with best up-to-date leadership and management practices so that they can naturalize with the latest trends and polish their leadership skills through extensive interaction with highly experienced coaches, leading executive faculty and professional trainers. Participants will have the opportunity to expand their business repertoire to include new concepts, models, and practices.
Personal impact
By the end of this program the participants will be able to:
Develop a personal leadership philosophy and presence that reflects greater knowledge, capabilities, and insight
Gain in-depth knowledge of business functions and build foundational skills to integrate these functions across the organization
Examine new techniques and technologies for driving results throughout the company in any market cycle
Build strategic skills for effective decision making, strategy development, and implementation
Expand their capacity to lead cross-functional initiatives and corporate projects amid challenging global markets
Training methodology
GBNTC offers a series of masterclasses that together complete a program. Each masterclass consists of short lectures, case studies, practical exercises, group discussions, networking with industry peers and an experience beyond comprehension. The instructional tools utilized in developing these sessions are latest industry best practices, CEO voice surveys, industry impact analysis and market observations. The sessions are challenging and practical, they offer knowledge integrated with the latest technology wherever applicable.
Program Outline
Business Simulation (2 days)
A business simulation uses real-world competitive dynamics and places leaders in an environment where they step out of their day to day roles and gain exposure to the big picture. Participants will be able to bridge a gap between theory and practice and will be provided with feedback and updates regarding their performances. This will help them judge their own work and strive for better results. They will be introduced to experimental learning and cutting-edge learning methodologies that have proven in successful implementation with leading organization around the world. The simulations tools will allow the executives to develop skills and capabilities at all levels of an organization, thus the competencies created ultimately drive improved business results for them.
Change Management (2 days)
Dealing with change and its impact on an organization is of high priority. This masterclass provides the participants with knowledge, skills, and tools to drive successful change initiative in an organization. Participants will learn to identify performance and opportunity gaps and to be able to respond to new challenges or opportunities coming their way. By the end of this masterclass, they will be able to understand the tools required to overcome roadblocks to change and create an organizational culture that facilitates and welcomes changes.
Decision making under uncertainty (2 days)
In a large dynamic organization, complexity impacts decision making. Our important decisions are often complex in nature and have a high degree of uncertainty and can become sources of internal tension due to differences in priorities and objectives. It can be said that managers in general constantly make decisions rarely with full information and have difficulty in modeling decision problems according to the goals and preferences of an organization. This masterclass will focus on teaching a range of quantitative methods for making practical decisions under uncertainty and give an introduction into the art of mathematical modeling of business and social systems. At the end of this masterclass, the participants will be able to recognize opportunities to model difficult decisions using linear optimization, network modeling, forecasting, and simulation.
Entrepreneurial Organization (2 days)
Entrepreneurship has often been tabooed as the art of establishing a new business; however, it is more than that. It is so dynamic that academics still find it difficult to have one single definition for describing this phenomenon. Within organizations, an entrepreneurial organization is the one which is continuously innovating and disrupting existing practices. This process of disruption leads to innovation which helps the companies to continuously leapfrog their competition and remain ahead of the game. This 2 days masterclass will help the participants to learn how to create an entrepreneurial organization and this in return would help their respective businesses grow and earn an edge over the competitors.
Financial Intelligence and prudence (2 days)
Financial intelligence is said to be one of the fundamentals of financial success. Achievement of financial success is difficult when a person lacks the intelligence to understand the nature and capabilities of the finance and predict their intentions. Leaders make decisions that affect the financial performance of the company, but rarely are these decisions grounded in a thorough knowledge of the financial situation and goals of the company. This masterclass will cover what the leaders need to know about the foundational elements of finance to understand the cost of capital. The participants will walk away with better understanding of key measures and strategies required to analyze the financial position and make the kind of decisions that lead to a long-term growth of an organization.
Innovation Best Practices (2 days)
Today's era is based on intense globalization, rapid demographic change and accelerating technological progress. The best leadership companies recognize the value of innovation in this rapidly changing environment. They tend to put it at the heart of their culture and use this targeted, focused innovation to drive and improve the efficiency of the company. The masterclass will focus on the best practices needed for an organization to adopt and create a culture of innovation. The participants will learn to establish a common language for companywide collaboration. They will be able to develop the process that will facilitate innovation enabling the strategic experimentation and learning within an organization. It will also help them lead the existing businesses while enabling innovation in the environment.
Key Concepts of Lean Management (2 days)
Lean is, at heart, a people-based system, and the success of any lean transformation depends on the engagement of every employee in the process for continuous business improvement, and their willingness and ability to solve increasingly complex problems. This masterclass will cover the selection, training, involvement, and supervisory practices that create the foundation for lean. Also, discuss leadership mindsets and behaviors that support the development of the culture of continuous improvement. The masterclass will demonstrate the overall approach for implementing a lean transformation and will give an elaborate insight into the lean management philosophy and methods as well as the organizational structure required for implementing lean in an organization.
Multinational Business Strategies and Globalization (2 days)
As is well known, the economies of the Gulf have embarked on an aggressive program to develop world-class infrastructure, institutions, corporate governance, and are working diligently to diversify their economies into areas of manufacturing and services – that is to reduce the dependence on hydrocarbons. These economies have moved up significantly in the Global Competitiveness Rankings: in 2013-4, Saudi Arabia ranked 20th globally, lower than Qatar which ranked 13th and the UAE which ranked 19th but higher than either France or China. These global changes have given rise to challenges, but also to significantly opportunities. For an economy to adjust to these new global realities and to become competitive globally they need to change their corporate strategies quickly and respond in an appropriate way as per the demands. It can be said with the appropriate global strategies, the opportunities are immense for the organizations. This masterclass will focus on the global changes and review them in detail and identify optimal multinational business strategies for companies operating in the Gulf/MENA region. Case studies will be reviewed to identify and highlight the mistakes and strategies designed to counter the effects of those mistakes. Also, participants will be made familiar with topics related to multinational strategy and global strategy.
Power and Influence (2 days)
Power and influence are the abilities to make things happen by overcoming potential resistance in order to achieve the desired result. To use them efficiently within an organization and influence the thoughts and ideas of a subordinate and to achieve organizational commitments, certain tools and techniques are needed to be learned. 'Power and Influence' is a masterclass for those who want to make things happen, despite the obstacles that might stand in their way. This masterclass includes conceptual models, tactical approaches and self-assessment tools to help develop and understand the dynamics of an organization as they unfold around you.
Performance Management and KPI (2 days)
An organization faces constant pressure to achieve performance targets and to reach higher performance levels. The key question asked is how well the employee is applying their current skill and to what extent is the desired outcome achieved. So part of performance management is setting goals and aligning it with the organizational success. The key performance indicator helps the organization in reflecting how well it is achieving its stated goals and objectives. This masterclass will help participants gain an insight into developing organizational performance measurement, establishing, activating, reporting and generating value by using KPI across the organization. Both the theoretical and practical experience of using a variety of performance management tools and techniques for KPI management will be covered in this masterclass.
Strategy Formulation and Implementation (2 days)
It can be said that strategy is more important now than ever. This masterclass will give the participants the skills and frameworks to recognize and identify new competitive advantages that reflect changes in consumer attitudes, novel technologies and a global shift in economic activity. Through extensive learning, the participants will have a deeper understanding of formulating and implementing the strategy into an organization. They will learn to turn their short-term advantages into enduring superior profitability. And will have an insight into managing the transition from an opportunistic organization to a company that thinks and acts strategically. Upon returning to their organization the participants will have a new found knowledge to their everyday work and they will be able to contribute more effectively to projects and initiatives.
Sustainable Organization (2 days)
Sustainability has been a challenge for the 21ST century. It is believed that man has been responsible for his own destruction so far and this practice is continuing till now. The concept of sustainability in business helps stop these destructive practices, that may hurt the organization or the environment overall. It is important that we establish and promote sustainability not only in business practices but also in our daily lives. This 2 days masterclass drives its roots from this concept and will help the participants understand how sustainable work culture can be embedded in organizational practices.
Strategic Marketing Management (2 days)
Strategic marketing management helps implement company's mission through a well-focused process to get the most out of existing marketing plan. People are able to discover other marketing opportunities when they apply the right amount of strategic management to an organization. This masterclass will provide a comprehensive coverage where the participants will be educated on creating a comprehensive marketing strategy within the context of the overall business strategy. The session will help the participants gain an in-depth knowledge of competitive dynamics and also learn the frameworks for analyzing customer preferences and enhancing customer intimacy.
Operational Excellence (2 days)
This module will focus on how the companies will win over their competitors by developing operational excellence, building agile supply chains and creating an ecosystem with customers and suppliers to beat the competition. The areas covered in this topic will be of lean operations and beyond, developing agile supply chains and creating superior operations processes across customers and suppliers. And also areas related to manufacturing (Harley Davidson), retail (Zara) and services will be looked in detail and given an insight of, to the participants, with the help of case studies. Participants will be able to share their experiences in different fields of business, functions, and levels and learn from the best companies in the world as to how they are managing their operations and how to implement those approaches in the real world.
Who Should Attend
Top executive management (private and public sectors) including:
Chairmen and Board Members
Senior Business Executives
CxOs
Department Heads
Regional Managers
PD and Training Managers
Decision Makers and Business Owners
HR Managers
Last updated May 2019
About the School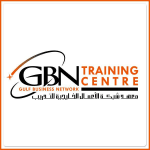 Established in 1993, the Gulf Business Network Group (GBN) has developed into one of the largest business networks in the Gulf region, offering value-added professional consultancy and specialized tec ... Read More
Established in 1993, the Gulf Business Network Group (GBN) has developed into one of the largest business networks in the Gulf region, offering value-added professional consultancy and specialized technical services in the ever-expanding fields of Water Treatment, Plant Automation and Environment.
Read less