Course: L.E.A.P. Intensive English Program
Program Description
The LEAP Intensive English program prepares non-native speakers of English for success in academic and professional programs. LEAP is committed to:
Providing quality English instruction taught by highly qualified instructors.
Offering opportunities to participate in social, cultural, and mainstream curricular activities to facilitate student success in university studies.
Promoting linguistic and cultural diversity and intercultural understanding.
LEAP is located on Wright State's main campus in Dayton, Ohio, home to the famous Wright Brothers and the world's first practical airplane, the 1905 Wright Flyer III.
LEAP provides full-time intensive English instruction and offers non-native speakers the linguistic, academic, and social skills they need to be successful in an American university. Students come to LEAP for a variety of reasons. Some study in LEAP for a short time to improve their English language skills; others seek degrees from Wright State.
LEAP offers:
An integrated curriculum that reinforces input and results in greater retention.
TOEFL waiver for admission to Wright State for qualified undergraduate and graduate students who successfully complete the LEAP program. Visit the International Admissions website to find out the admission criteria for available programs.
Test preparation course offered to Level 4 students to practice for IELTS and TOEFL tests.
Experienced faculty, all with advanced degrees in TESOL (Teaching English to Speakers of Other Languages) or a related field and experience teaching English at the university level.
Writing classes in computer labs using the latest computer technology.
Collaboration with Wright State's TESOL program and many university courses.
Field trips to local sites of interest and other extracurricular activities.
Access to all Wright State academic and recreational facilities.
LEAP Courses
LEAP courses are designed to help you develop the English skills you need for success in an American university. Courses in all four levels focus extensively on academic reading, writing, listening, and speaking. The courses also include the practical English needed for everyday situations. Instruction in LEAP is interactive. You will engage in a variety of activities such as pair work, small group and whole-class discussions, individual and group presentations, impromptu speeches, interviews, surveys done outside class, and more.
LEAP courses do not carry university credit toward an academic degree. However, you will receive letter grades (A-F) in each class. The grades help determine your promotion from level to level in the program. At the end of each term, you can access your grades online through WINGS Express or order an official transcript from the registrar's office.
Program Levels
LEAP offers four levels of instruction:
Level 1 (High Beginning)
Level 2 (Low Intermediate / Intermediate)
Level 3 (High Intermediate)
Level 4 (Advanced)
LEAP provides opportunities for enhanced learning:
Grammar and pronunciation workshops offered by the TESOL program
Individual weekly tutoring in the LEAP Learning Center (LLC)
Weekly meetings with conversation partners
Length of Study
LEAP offers three instructional terms each year: Fall (15 weeks), Spring (15 weeks), and Summer (12 weeks).
Admissions
All applications and documents must be submitted online.
There is a $10 charge for the L.E.A.P. application.
There is a $30 charge for the Undergraduate application.
There is a $40 charge for the Graduate application.
For applicants applying from outside the United States, be sure to include your international address and your email address. To complete the application, upload the following documents:
photocopy of the information page of your passport
transcripts from other ESL programs (transfer students only)
proof of high school graduation (certificate/diploma)
Application Deadlines
Fall Semester: May 30
Spring Semester: September 30
Summer Semester: February 28
Applicants must apply online. L.E.A.P. does not accept handwritten applications. Applications must come from applicants and be signed by applicants. The application is a legal document and may not be submitted by friends, family members, or fellow students. All international applicants to L.E.A.P. must be at least 18 years old at the start of the program and be able to provide proof of high school completion.
Status updates for an applicant will be provided only to embassies, sponsors, and applicants themselves. Friends, family members, and fellow students may not request or receive applicant admission status updates.
Last updated Feb 2020
About the School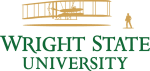 Wright State University is a nationally ranked public university in Dayton, Ohio with more than 15,000 students Offering 295 degree programs, the university is made up of eight colleges, three schools ... Read More
Wright State University is a nationally ranked public university in Dayton, Ohio with more than 15,000 students Offering 295 degree programs, the university is made up of eight colleges, three schools, and a branch campus in Celina, Ohio. Named for the Wright brothers, Wright State University offers an exceptional, affordable education in the American heartland.
Read less