Course: Introduction to HR Program
Program Description
INTRODUCTION TO HR PROGRAM
Human resources occupies a central role in the development and maintenance of every organization. Through the human resource function employees are hired, oriented, trained, & retained. The human resource function impacts compensation, benefits, performance, career advancement, workplace safety, and organizational development. Furthermore, the human resource function works with employee groups, whether organized or not, to address employee rights and protections, labor practices, and conflict resolution. We believe that human resources can work best in a business to develop strategies to help the business achieve its mission, vision, values, and purpose (MV2P).
These training program modules provide 10 highly interactive sessions that will introduce participants to the core elements of human resources in organizations and train them extensively in how to implement these elements in their respective business. Extensive use of interactive exercises and training assignments are intended in each session.
Personal Impact
At the conclusion of this Human Resources Training participants will be able to:
Understand the role of human resources in assisting a business in becoming more effective in the delivery of its products and services
Understand how the development of an effective employee recruitment, selection, orientation, and retention program can assist a business in more effectively accomplishing its objectives
Understand how human resource activities can develop meaningful and effective training and development programs and processes that enhance productivity
Understand the importance and significance of developing effective workforce alignment, employee motivation, and employee engagement programs and processes to enhance achievement of a business' MV2P
Understand the role that compensation and benefits programs have in the development and maintenance of employee engagement and motivation
Understand how to develop effective performance appraisal tools and programs that can improve business and employee performance
Understand how to incorporate the ongoing changes to the rights of employees and the role of labor organizations in business to ensure that business goals and objectives are achieved and enhanced
Understand how to utilize a variety of effective negotiation, mediation, and conflict resolution tools and procedures to assist participants and their businesses in more effectively accomplishing business goals
Understand the importance of, and need for, workplace safety and risk management policies and procedures so that the business, its employees, and its business partners can develop and maintain more productive and effective business relationships
Understand the importance of creating and maintaining a dynamic business environment in an increasingly diverse, competitive, and global economy and business partner network.
Training Methodology
The GBNTC Human Resources Program Masterclass series offers the participant a ladder, climbing which increases one's knowledge from one course to the next. Each master class consists of short lectures, case studies, practical exercises, group discussions, knowledge sharing with industry peers and a real experience that is directly attached to the role and function the participant will serve in their respective organization. The educational tools utilized in developing these sessions are rooted in best practices; GBNTC will utilize actual CEO voice surveys, industry impact analyses, and market observations. These sessions will challenge the participant, are practical and easy to understand and can be delivered in Arabic and English.
Training Overview
Creating and Maintaining a Dynamic Business Environment (2 days)
This Training Program will focus on the recognition that businesses across the globe are becoming more interdependent in the development and delivery of diversity-related initiatives that are necessary to advance a client's business goals. Strategies and tactics that will be addressed include work-life balance and diversity issues related to age, disability, geography, or religion. As our global economy increasingly challenges the human resources functions in every business across different countries and cultures, participants will discuss how to develop strategies for organizing the human resources function across various countries as well as understanding how human resources can assist with the challenges of dealing with fast-growing markets, and how human resource practices can and do vary from country to country, especially in rapidly developing and emerging markets.
Compensation and Benefits (2 days)
This Training Program will work with participants to understand, evaluate, and apply a variety of compensation programs, including an understanding the use and benefit of pay bands, pay groupings, factor evaluation systems, merit-based pay, compensation matrices, and compensation market research. Benefit program evaluation will review health, dental, life, and disability insurance programs; paid time off, parental leave, profit sharing, and gain sharing pay.
Employee Motivation and Employee Engagement (3 days)
(This Masterclass is offered on the 28th of August)This Training Program will address the needs of employees to become more aligned within their workforce and engaged in its Mission, Vision, Values, and Purpose (MV2P). Participants will learn and discuss motivational strategies that emphasize the development of family-like communities, aligning business practices to motivate employees to do the right things right, as well as discussing the importance of understanding how employees think, behave, and are intrinsically motivated. Further, participants will discuss the role of employees in the development of a business' long-term strategy and plan, participation in company-wide meetings, the development of social events and activities, and the creation of a strong social environment.
Employee Rights and Labor Relations (2 days)
This Training Program will discuss the legal and business implications of the rights of employees in public sector and private sector organizations. Participants will review the history involved in the evolution of employee rights and labor relations, examine global and national employee rights legislation, and understand how the legislation needs to address the continued development of employee rights in business and government as well as the role of business and government in the development and maintenance of a productive labor relations environment in order to advance business goals. Participants will review collective bargaining contract terms, conditions, implications, and circumstances that lead to the development of these terms and conditions, as well as discuss how their current business addresses employee rights issues.
Human Resources as a Strategic Partner (2 days)
The common ingredient to all business is people. Business is more effective, efficient, productive, and profitable when the people within the business are able to interact, communicate, collaborate, and implement business strategies, goals, and objectives. This training topic will orient participants to the roles that human resources fulfills in assisting departments within a business to determine the types and kinds of people needed to implement business strategies. This includes understanding the behavioral, values, and decision talents required for effective performance by personnel in each business unit – customer service, sales, operations, finance, management, technology, and other functional disciplines.
Negotiation, Mediation, Conflict Resolution (2 days)
This Training Program will discuss the various types and kinds of conflicts that are encountered in business and train participants how to embrace conflict as a part of life so that they can make the most of each situation and use it as a learning opportunity, leadership opportunity, or an opportunity to transform the business situation into something better. Conflict can happen as a result of conflicting goals or priorities. It can also happen when there is a lack of shared goals. Conflict can also develop with personalities, scarce resources, styles, and values. The training will explore and review a variety of negotiation and conflict resolutions methods. You will also learn how to use effective negotiation methods to work towards win-win-win situations.
Performance Management (2 days)
This Training Program will work with participants to develop a series of performance appraisal instruments using the principles and practices of hiring, managing, and motivating smart, workforce alignment, and employee engagement. Participants will develop and evaluate the effectiveness of different evaluation methodologies and develop instruments that would be most applicable to different levels of their organization. Review the reasons to perform supervisory evaluations, Identify evaluation prerequisites, Illustrate various evaluation models, discuss training and communication requirements, and illustrate how to link an evaluation to corporate retention, advancement, and compensation systems.
Talent Management (2 days)
This Training Program will go in-depth into the development of an effective employee recruitment, selection, orientation, and retention process that helps your business attract, orient, and retain new employees. Focusing upon a thorough understanding of the "person-future fit" concept, effective recruitment and selection processes, employee engagement, and workforce alignment, you will identify what you need to do in order to improve your own company's recruitment, selection, orientation, and retention programs, and to calculate your return on investment for each employee. Included in this program will be the discussion on the development of position descriptions, and how the development of department and business goals and objectives can assist in effective recruitment and selection strategies.
Training and Development (2 days)
This Training Program will address how your business can anticipate and adapt to workforce demographics that continue to change and present business challenges for your business to develop and maintain positive and engaging work environments for employees and to advance the business' development. Organizational training in this context includes not only training on the rights of employees and skill-specific training, but also evolving business communication strategies, motivational strategies, and a variety of recognition programs that are needed to help your business adapt to different business cultures worldwide, thereby enhancing employee engagement and the employee's value proposition in the business. Organizational development training will discuss different organizational types and structures that are able to adapt to and anticipate the changes that can occur in organizational environments.
Workplace Safety and Risk Management (2 days)
This Training Program, in the context of ensuring business and its employees remain competitive and safe, will engage participants in a review and discussion of the importance of developing, implementing, and managing workforce safety and risk management programs and practices within the business. Participants will examine the business cost of risk management through review of different types and kinds of insurance that assess risk exposures in a workplace. Participants will also review historical trends in the advancement of workplace safety legislation and best practices, as well as understand the ongoing need for workplace safety training and progressive risk management practices.
Who Should Attend
There are two groups of employees that can benefit from participation in these training programs:
Human resource managers, senior department managers, department managers, specialists, team leaders, and department supervisors that require a better understanding of, and the need for effective human resource programs and initiatives to advance the MV2P of the business.
Employees in a public or private business that require a better understanding of, and the need for effective human resource programs and initiatives, including labor representative, line and staff employees, technicians, and customer service personnel.
Last updated May 2019
About the School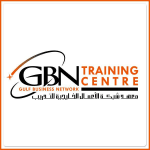 Established in 1993, the Gulf Business Network Group (GBN) has developed into one of the largest business networks in the Gulf region, offering value-added professional consultancy and specialized tec ... Read More
Established in 1993, the Gulf Business Network Group (GBN) has developed into one of the largest business networks in the Gulf region, offering value-added professional consultancy and specialized technical services in the ever-expanding fields of Water Treatment, Plant Automation and Environment.
Read less