Program Description
IT PROGRAM
Technology is advancing and progressing at a record-breaking speed. Information technology is a force affecting organizations of every size. The companies need to face these fast-paced changing environments and equip themselves to take on the challenge brought in by forces. This program will prepare professionals to develop a strategic mindset, fine-tune their techniques, help understand core business functions and ultimately drive enhanced business performance through the use of technology. The participants will learn the importance of using technology in business for strategic advantage and improved productivity. The participants will develop their skills and business sense and effectively manage teams, projects and processes to deliver superior value.
Personal Impact
Explore how current technology changes in cloud computing, mobile devices, social media, and other areas are driving global growth
Leverage technology changes for competitive advantage
Strategize on how to create an ambidextrous culture to support innovation
Recognize ways to build personal power and influence in your organization
Training Methodology
The GBNTC Information Technology Masterclass series offers the participant a ladder of which to climb in increasing one's knowledge from one course to the next. Each master class consists of short lectures, case studies, practical exercises, group discussions, knowledge sharing with industry peers and a real experience that is directly attached to the role and function the participant will serve in their respective organization. The educational tools utilized in developing these sessions are the rooted in best practices; GBNTC will utilize actual CEO voice surveys, industry impact analyses, and market observations. The sessions challenge the participant, are practical and easy to understand and can be delivered in Arabic and English.
Program Outline
Advanced Strategic Information Technology (2 days)
This Masterclass is designed to provide senior financial executives, managers, and professionals with an overall and in-depth understanding of the advantages and risks of corporate and internet-led computing, in achieving financial, efficiency and other objectives. The training is intensive and is designed to help participants gain a full understanding of the costs, economics, and opportunities provided by the corporate computing systems, the internet, cloud computing, open standards and social media. They will understand the advantages and risks of corporate and internet computing, in achieving financial, efficiency and other objectives and be able to plan how to introduce efficient enterprise computing systems, cloud computing, and Software as a Service.
Artificial Intelligence and Human-Computer Interaction (4 days)
This course investigates algorithms to implement resource-limited knowledge-based agents which sense and act in the world. Topics include search, machine learning, probabilistic reasoning, natural language processing, knowledge representation, and logic.
Business Intelligence and Data Mining (4 days)
This Chapter provides you with the knowledge and skills to effectively develop, apply and research business intelligence systems. These are computerized information systems which support an organization in the decision-making process. Many of the techniques used in this area are underpinned by predictive statistics and mathematical modeling.
Concepts of Programming (2 days)
The Chapter covers the modern day concepts of conceptualizing and writing programs which students will encounter in many computer science courses. This course has found a profound application in the field of Computer Science. The objectives of this course are to introduce students to the use of various concepts and structures for writing programs. Provide students with skills to select the best language to solve a particular problem with respect to program design and development.
Cloud Computing Technologies (3 days)
Computing applications hosted on dynamically-scaled virtual resources available as services are considered. Collaborative and non-collaborative "cloud-resident" applications are analyzed with respect to cost, device/location independence, scalability, reliability, security, and sustainability. Commercial and local cloud architectures are examined.
Enterprise Content Management (2 days)
This Masterclass is designed to give participants all of the tools necessary to successfully collect, store, manage, protect and deliver information in support of business processes in their organization. The Masterclass provides a comprehensive framework for the management of all kinds of information resources, as well as the technical aspect of doing so. As a result, it addresses a number of technologies and components related to Digital Asset Management, Business Process Management, Electronic Document and Record Management, Workflow and Web Content Management. The participants will learn and gain strategic skills as well as best practice examples for practical implementation in their workplace
Fundamentals of Multimedia (2 days)
Participants are introduced to computer-based multimedia theory, concepts, and applications. Topics include desktop publishing, hypermedia, presentation graphics, graphic images, animation, sound, video, multimedia on the World Wide Web and integrated multimedia authoring techniques.
Information Technology Essentials (2 days)
This Chapter covers a broad coverage of technology concepts and trends underlying current and future developments in information technology, and fundamental principles for the effective use of computer-based information systems. There will be a special emphasis on networks and distributed computing, including the World Wide Web. Other topics include hardware and operating systems, software development tools and processes, relational databases, security and cryptography, enterprise applications, and electronic commerce. Hands-on exposure to Web, database, and graphical user interface (GUI) tools.
Introduction to Networking (2 days)
Introduction to Networking explains computer networking basics in terms students can easily understand, using concepts common to every day, non-computing experience. A brief introduction to networking history provides context, explaining how networks became so important to businesses and individuals. The course emphasizes networking fundamentals, explaining the software and hardware that makes networking possible. The course stresses understanding how and why networks work, rather than focusing on memorization of terms or numbers. Upon completion of the course, students will be capable of performing basic computer networking tasks, such as Internet connectivity, configuring connections to an Internet Service Provider, and creating a private network. This course will give students the foundation they need to begin training for computer certification in a technical field.
Introduction to Database Management & Data Administration Concepts (3 days)
Students can enhance their traditional Structured Query Language (SQL) relational-database and information management knowledge. Each course provides the student with practical information-processing skills needed in information technology, finance and marketing departments, as well as back-end operations in a variety of corporate settings. With the Professional Program in Data Administration and Management, the student gains a comprehensive and diversified understanding of database principles and tools in today's data-driven society.
Introduction to Web Design and Graphics (2 days)
In this Chapter, students will learn the basics of designing and developing a website. We'll take a look at design principles and how they apply in a web-based environment, learn effective navigation and content presentation and delve into the development process. We examine some of the how-to's, in's, out's and pitfalls of working with clients and cover some site management techniques and accessibility issues.
Introduction to contemporary operating Systems and Hardware (2 days)
Students study the basics of computer architecture and learn to use a contemporary operating system. Hardware requirements, hardware components, software compatibility, and system installation topics are covered along with post-installation, storage, security and system diagnosis, and repair. Topics also include discussion of current and future technology industry trends.
Intelligent Device Applications (Enterprise, Mass Market, Open Source) (3 days)
Intelligent device application development is covered with leading mass-market and open-source technologies on media device, mobile and robotic platforms. Utilizing contemporary toolkits, the participant considers design and development on simulated and real "smart" devices including smartphones, tablets, sensors, actuators, drones, and robots.
IT Governance (2 days)
IT governance is about making decisions in a repeatable structured manner to support investment in and use of IT to achieve an organization's goals. The goals of IT governance are to ensure IT investments generate business value and to mitigate IT risks. This Masterclass will provide you with the necessary guidance for evaluating and directing the use of IT to support the organization. And learn to monitor the use of IT to achieve plans and align the IT strategy with your organizational goals.
IT Project Management (2 days)
It is important to be informed of new and improved project management tools and techniques in today's competitive market, where only the best project managers will succeed in completing assignments in a timely, cost-effective, and quality-conscious manner. This Masterclass blends academic theory with proven techniques from leading companies that provide crucial insights and practical tools for managing projects, portfolios and complex systems. Upon completion of this Masterclass, you will be able to demonstrate proficiency in all basic project management tools and software techniques and also acquire knowledge in planning and developing a comprehensive project plan and software development life cycle.
Legal and Ethical Issues in Information Technology (2 days)
Current legal issues in information technology are addressed including elements of contracting, payment systems and digital signatures, privacy concerns, intellectual property, business torts, and criminal liability including hacking, computer trespass, and fraud.
Technical Countermeasures and Risk Assessment (2 days)
With an understanding of the threats and vulnerabilities in cybersecurity, in this Masterclass participants will develop the technical countermeasures and assessment skills needed to manage threats and risks. Technical countermeasures such as encryption, antiviruses, firewalls, intrusion detections, and penetration testing will be discussed. You will also develop the skills both to conduct and understand the results of security, threat, and risk assessments and also be able to interpret a security risk and initiate and manage an organization-wide risk assessment.
Transforming your IT Organization (2 days)
In order to meet the new and higher expectations for Business Excellence and Customer Excellence, businesses are finding that IT service has a more prominent role than even – needing to support, and often fuel, required business transformations. Due, however, to a wide range of confusing IT best practices and frameworks, there has been a little forward movement made to improving the contribution of IT services and their business alignment. In this Masterclass participants will learn a new and proven paradigm, replacing traditional views of the IT process and achieving a drastic re-alignment of the IT operations and the business. You will turn IT into a strategic partner, instead of just a support and cost. You will be able to plan practical and structural improvements for the organization and achieve quick wins, for immediate improvement of relation to the business.
Operating System Virtualization (3 days)
This course will cover technologies allowing multiple instances of operating systems to be run on a single physical system. Concepts addressed will include hypervisors, virtual machines, paravirtualization and virtual appliances. Both server and desktop virtualization will be examined in detail, with brief coverage of storage virtualization and application virtualization. Business benefits, business cases and security implications of virtualization will be discussed.
Understanding ERP (4 days)
An interdisciplinary Chapter on Enterprise Resource Planning (ERP) concepts to help students understand the integrated software modules used to run virtually all business processes in an organization. This course explains and demonstrates in detail how business processes such as sales logistics, production/material management, procurement, and human resources are supported in an ERP software package.
Vulnerability Analysis and Control & Cyber Security Technologies (4 days)
This Chapter introduces students to the collection, preservation, presentation, and preparation of computer and network-based evidence for the purpose of corporate investigation and criminal law enforcement, activities that define the central roles of computer and network forensic practitioners. Students will be introduced to cyber-crime and the tools available to them to be able to appropriately investigate cyber-crime.
Who Should Attend
IT Directors
IT Strategists
IT Governance Consultants
IT Managers
IT Specialist
Business Manager
Business Analyst
Financial Executives
Functional Managers
Last updated May 2019
About the School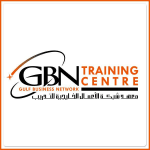 Established in 1993, the Gulf Business Network Group (GBN) has developed into one of the largest business networks in the Gulf region, offering value-added professional consultancy and specialized tec ... Read More
Established in 1993, the Gulf Business Network Group (GBN) has developed into one of the largest business networks in the Gulf region, offering value-added professional consultancy and specialized technical services in the ever-expanding fields of Water Treatment, Plant Automation and Environment.
Read less