Program Description
HOSPITALITY AND TOURISM PROGRAM
Governments of the Middle Eastern countries are in the process of reducing their dependence on oil revenues and keen to boost tourism. According to the United Nations World Tourism Organization (UNWTO), the Middle East witnessed growth in the tourism sector with 52 million visitors in 2013. It has also been forecasted that there would be 101 million tourist arrivals in the Middle East in 2020. As the industry grows around the globe, hospitality organizations and destinations must continue to effectively implement their tourism strategy, as well as investment funds appropriately to improve the infrastructure and quality of the services. Furthermore, talent management, revenue utilization, marketing, branding and customer satisfaction are other core areas that require proper attention. The program will aim to provide the participants with both knowledge and tools to cater to the issues effectively and perform their roles successfully in the hospitality and tourism industry. This program will enable the participants to learn more about the key decisions facing hospitality managers, as well as assessing alternative approaches to management.
Personal Impact
Achieve operational excellence in a highly competitive market
Develop and manage a successful branding, marketing, and customer experience strategy
Manage human resource in the hospitality industry
Manage and capitalize on revenue and profits
Develop a strategic thinking approach for the hospitality and tourism executives
Training Methodology
The GBNTC Hospitality and Tourism Masterclass series offers the participant a ladder, climbing which increases one's knowledge from one course to the next. Each master class consists of short lectures, case studies, practical exercises, group discussions, knowledge sharing with industry peers and a real experience that is directly attached to the role and function the participant will serve in their respective organization. The educational tools utilized in developing these sessions are rooted in best practices; GBNTC will utilize actual CEO voice surveys, industry impact analyses, and market observations. These sessions will challenge the participant, are practical and easy to understand and can be delivered in Arabic and English.
Program Outline
Achieving Operational Excellence in a Highly Competitive Market (2 days)
The competitive pressures in hospitality and tourism industry have led to a sharper focus on operational efficiency, working capital management, and return on assets. As a result, companies are looking for ways to create greater efficiencies, reduce costs and boost operational performance. Achieving Operational Excellence introduces participants to new approaches for optimizing the value chain process. It addresses how to fully align operations with overall business strategy, and explore innovative ways of maximizing effectiveness in today's global context. Participants learn specific methods to lower costs and improve value delivery, as well as create and implement new supply chain frameworks. They will learn strategies to reduce working capital in order to generate liquidity. The program also stresses information communication technology and operational finance as integral factors of efficient supply chain management. Participants will leave the program with fresh insights, as well as practical tools and ideas to leverage their operations and build competitive advantage.
Cross-Cultural Management (2 days)
Recognizing that the world is a global marketplace, businesses who want to increase their long-term economic viability are targeting new customers in new markets, resulting in new business relationships in those markets. In a globalized economy, and particularly in the service industries of hospitality, sport, leisure, and tourism, managing cultures has become an integral part of everyday work experience. The ability to communicate cross-culturally and understand diverse perspectives is a necessity in order to achieve a competitive advantage in managing hospitality industry. Through the increased globalization of the economy, cross-border ventures, global relocations and the increased use of e-commerce, many businesses are finding that managing cultural differences can be a key factor in obtaining their objectives. The objective of this Masterclass is to enhance the ability of participants to interact effectively with people from cultures other than their own, specifically in the context of their business. Also to understand the impact of culture on management; to identify the areas in which cultural differences pose challenges as well as advantages in managing people across cultures; and, to become more self-aware of the cultural conditioning, individual biases, and assumptions.
Developing and Managing a Successful Branding, Marketing and Customer Experience Strategy (2 days)
The largest hospitality and hotel operating companies have a range of brands, with each brand positioned for a specific market segment. The facilities and services in each brand are set to match a price point. There are advantages of strongly segmented brands which customers trust, particularly in the business and premium leisure sectors. Further, marketing is critical for the organic growth of a business. Its central role is in creating, communicating, capturing and sustaining value for the firm. Marketing contributes to value creation by understanding customer needs and developing innovative products and services that satisfy those needs better than the competition. Marketing communicates the value created through a variety of channels as well as through the firm's branding strategy. Marketing captures part of the value created through effective management of customers and pricing. Finally, the firm sustains value creation over time by building an effective customer-centric organization. This Masterclass emphasizes the role of branding and marketing in creating value for customers, which in turn leads to value capture for other stakeholders in a firm (e.g., owners, shareholders, and employees).
Developing a Strategic Thinking Approach for the Hospitality and Tourism Executives (2 days)
This Masterclass focuses on developing the capacity to integrate the environment and the future into everybody's daily work routine. Hospitality and tourism executives are used to think macro and act micro but are their organization capable of the same? In this turbulent world change is the only thing that's constant. Corporate earnings are increasingly volatile and companies are more prone to failures. So what is the key to sustainable business success? In this Masterclass, the participants will learn to identify and overcome the challenges of the world today by developing their strategic leadership skills. They will be able to anticipate strategy decay and successfully plan for resilience by employing business process re-engineering and innovation.
Foodservice management (2 days)
Successful foodservice management means multi-tasking such as menu planning, operations, revenue management, human resources, training, marketing, merchandising, and customer service. Whether you're managing a new restaurant business or working to improve an existing one, you need a strategic toolkit for success. This Masterclass will provide the participants with skills to develop an integrated food service business model encompassing menu planning, purchasing, receiving, storage, production, and delivery. They will learn to improve operational efficiency through smart human capital and financial management as well as superior customer service. They would be able to anticipate the strategies for managing tends and fads and alter them accordingly to increase the revenue of their organization and be able to manage the different phases of a restaurant life cycle.
Facility planning and management (2 days)
Facility planning and management is a systematic approach for developing the physical setting of an organization and encompasses a broad set of specialized activities. It is the practice of coordinating the physical work environment with the people and work of an organization. This discipline integrates the principles of business administration, architecture, and the behavioral and engineering sciences. This Masterclass examines how the planning, design, and management of an organization's physical facilities can help meet its business objectives. It will provide participants with the knowledge, tools, and skills needed for successful facilities management, along with a thorough understanding of the critical business-decision-making process of the facility manager. They will have a clear idea about the foundation of facility management and be able to analyze strategically and make decisions necessary to manage the facility.
Hospitality Leadership Challenges (2 days)
While the hospitality industry sustains an ongoing need for managers at all levels, the need is even greater for managers who can cultivate the long-term mindset, capabilities, and skills of a great leader. Not every manager has the skills to become a hospitality leader, but managers who can grow into that mantle are instrumental in driving long-term business success. In the rapidly changing hospitality industry, the competitive advantage does not come easily. Strategic leadership in hospitality demands that you have a deep understanding of the market and the ability to formulate, evaluate, and execute competitive strategies. The goal of this Masterclass is to prepare participants to handle the various challenges they will face while being a leader in the hospitality industry. They will learn to develop leadership style to improve the health and effectiveness of the organization. The Masterclass will help build participant's capabilities to help them diagnose toxic organizational cultures and dysfunctional processes in industry and also enable them to create a better work-life balance.
Hospitality Financial Management (2 days)
Hospitality Financial Management is entrepreneurial in nature and emphasizes that to succeed in the world of business, whether you work for a larger or small company, a public or private company, for others or yourself, you must always think like an owner while acting like a manager. The more you assume that the money you are spending, collecting, and investing in your own, the better business decisions you will make and the more financial rewards you will earn. This Masterclass will provide a straightforward, practical approach to help the hospitality manager effectively analyze hospitality industry management reports and financial statements; prepare accurate business forecasts, strategic pricing models, and effective cost control systems; manage working capital etc. The participants will learn to understand and apply hospitality departmental accounting at the supervisory and managerial levels like budgeting expenses, forecasting sales, and financial decision making and also gain a clear understanding of managerial accounting in a hospitality setting,
Modern Methods in Tourism and Management (2 days)
The tourism industry and its earnings are very important to many countries worldwide, and tourism is a major force in the economy of the world – it has become an activity of global importance and significance. However, it has also become an industry sector which, unless it is well managed and controlled, can have harmful effects on the cultures and environments of "host" countries. To benefit from tourism its development must be planned, controlled and "sold" using modern marketing methods, the tourism and travel markets and their products, this masterclass provides the business or tourism professional with working knowledge of the essential concepts and skills required for developing operating and sustaining a tourism industry. It is geared towards participants interested in ensuring that tourism projects are not only successful but longstanding. It will enlighten the participants with the basic concepts and issues in the industry which will help them understand and develop themselves professionally to handle the industry successfully.
Motivational Management for Tourism and Hospitality Industry (1 day)
The Hospitality & Tourism industries are some of the major employers throughout the world and profitable business areas for skilled and dedicated professionals. Training programs for professionals working in this branch cover a broad range of activities, from hotel management, restaurant management, tourism business administration through to the principles of customer service, catering and events management. This Masterclass will provide the participants with all the tools to become a confident and motivational manager in this industry. They will understand the key elements of open motivational management. Develop advanced open communication and assertiveness skills to enhance motivation and team co-operation and recognize and explore different management models by focusing on action-centered leadership.
Protocol and Travel Management (2 days)
Best practice protocol services are delivered in deliberate observance of extant norms and modern rules of engagement. A Protocol officer should possess the knowledge, skills, and attitude required for processing the right documents at the right time and in the right place supported with efficient logistics as this constitute prime requirements for achieving business goals. This Masterclass will provide participants with practices that are coherent and in-line with international best practices. They will learn to develop and strengthen management protocol and travel functions and to ensure the delivery of a high-quality service to all users in the most cost-effective way. They will be able to plan and organize national and international travel and accommodation with efficiency and be able to manage people in all kind of situations.
Strategic Human Resource Management in Hospitality Industry (2 days)
Human Resource Management is a distinctive approach to employment management which seeks to achieve competitive advantage through the strategic deployment of a highly committed and capable workforce, using an integrated array of cultural, structural and personnel techniques. Tourism and hospitality offers huge diversity with regard to HRM policies and practices. This Masterclass will explore the best HR practices in the industry of hospitality and tourism, including recruitment, training and development, appraisal, job security and employee relations. The Masterclass will also emphasize the importance of organizational culture and culture of the host country, and how the hospitality managers have to adapt themselves in the environment balancing organization and host country culture
Strategic Revenue Management and Capitalizing on Profits (2 days)
Expand your revenue pipeline and drive company profits by taking a higher-level strategic approach to pricing and inventory control. Create and control customer demand, establish a marketing strategy that's built around rigorous control systems and gain a clear advantage over competition; all resulting in increased sales and profitability. This Masterclass is focused on the fundamental principles of revenue management and provide participants with the advanced tools and techniques that guide strategic pricing decisions, set inventory controls, and encourage demand manipulation in a way that not only drives profits but improves overall organizational performance. Participants will receive advanced instructions in revenue management and learn the industry-critical skills and advanced techniques used by top performers the world over.
Sustainability in Hospitality and Tourism (2 days)
Sustainability affects multiple areas of hotels, venues, convention centers, conference centers and restaurants including engineering, food and beverage, the front of the house, housekeeping, operations management and other service areas. The hospitality industry has embraced sustainability in its management paradigm across all sectors. Sustainability may be a part of a larger area of responsibility or may be a separate full-time position depending on the type or size of the organization. This Masterclass is committed to preparing participants to take on leadership positions in the global tourism and hospitality sector. Knowledgeable skills are imparted to participants so they can become global citizens, solve complex problems by using sustainable development tools and a triple-bottom-line approach, think innovatively and entrepreneurially, and communicate effectively. They will become aware of critical environmental and social issues and can become agents of positive change.
Sanitation and safety (2 days)
Without safety and sanitation measures, human health can be at risk. Safety sanitation involves managing food handling methods and facility cleaning methods. This includes managing procedures for food preparation, cooking, storage and serving and for controlling contamination from equipment and facilities used in food service. Understanding proper food handling practices is crucial within the hospitality industry. Managers learn to implement essential food safety practices and create a culture of food safety. This Masterclass is designed to teach the participants the essentials of food safety, food microbiology, sanitary design principles for facilities and equipment, worker hygiene practices, correct procedures for cleaning and sanitizing, food defense and more. Managers learn to implement essential food safety practices and create a culture of safety within their organization through proper use and application of best practices.
Who Should Attend?
Hospitality and tourism senior executives from both public and private sectors:
Ministries of tourism
Commissions for tourism and antiquities
Travel agents
Hotels, resorts & accommodation facilities
Tourism and hospitality colleges
Tourism and hospitality organizations, associations and syndicates
Museums
Food & beverage sector
Transportation companies
Amusement parks
Last updated May 2019
About the School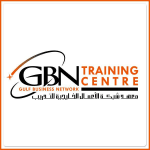 Established in 1993, the Gulf Business Network Group (GBN) has developed into one of the largest business networks in the Gulf region, offering value-added professional consultancy and specialized tec ... Read More
Established in 1993, the Gulf Business Network Group (GBN) has developed into one of the largest business networks in the Gulf region, offering value-added professional consultancy and specialized technical services in the ever-expanding fields of Water Treatment, Plant Automation and Environment.
Read less