Program Description
Learn to Fly
Learning to fly is one of life's most rewarding adventures. Whether you are considering learning to fly for recreation, or to pursue a career in aviation, you are about to embark on one of the most exciting & enjoyable experiences of your life.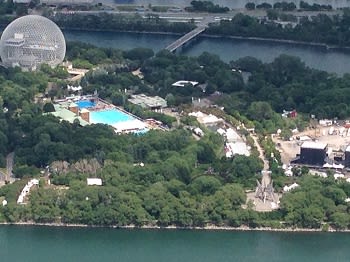 A Recreational Pilot Permit allows you to fly a single engine aircraft and to bring a passenger with you, in daylight hours. This is the quickest and least expensive way to get you flying. You can use the Recreational permit to fly for business or pleasure, on short flights or long, any day anywhere in the country. Your Recreational Pilot Permit experience helps you build time towards the Private Pilot License.
Once you have your Private License with Night Rating, take your friends on a tour of the city at night for an exhilarating experience. The air is calm at night and the view is fantastic! The Night Rating increases your flexibility, letting you continue your flight after dark, so you need not be grounded when the sun goes down.
The Multi-Engine Rating lets you fly aircraft with two or more engines, increasing the power at your command. The range and speed of multi-engine aircraft are higher than most singles, letting you fly longer trips in more comfort and less time.
With an Instrument Rating (IFR), you can fly in almost any weather. You will be able to fly in or above the cloud layers and get to your destination, when skies are cloudy or clear. Combining the IFR with the Multi-Engine Rating gives you the maximum in flexibility.
Typical Career Progression
Whether you are interested in flying for personal reasons, or looking at a career in the wonderful world of aviation, our excellent staff of experienced flight instructors are fully qualified to offer you quality training towards the following licenses and ratings:
Career Track
Your Intensive Career Training starts with the Private Pilot License. Then you can take family and friends flying, while building up the necessary flight time towards your Commercial Pilot License. You will need 20 hours of cross-country time, so you can plan some exciting trips.
The Commercial License will allow you to fly for hire. Most Career Track pilots choose to combine the Multi-Engine and Instrument Rating with the Commercial training, so when you reach 200 hours you can be ready to start your first flying job. The Night Rating, another requirement, is included in the Commercial Training.
Instructor Rating
After obtaining your Commercial License, you can gain experience and hours teaching the joy of flying.
Charter
Many charter operators hire co-pilots with 200-250 hours of flight time. You would be flying to many different locations.
Bush Flying
This requires a Float Rating. You would be flying passengers and vital necessities to small northern communities and hunting / fishing camps.
Small Carriers
These carriers usually handle scheduled flights in southern and northern areas, in aircraft which have up to 19 seats.
Aerial Photography, Skydiving, Glider Towing, Fire Patrol
These are usually part time positions good for building VFR flight time.
Airline Transport
When you have 1,500 hours, you can obtain the Airline Transport Pilot License, which allows you to fly aircraft of any size, including large jets. With the ATPL, you have many options open to you, including:
Airline
Commuter
Chief Flying Instructor
Fire Fighter
Executive Charter
Corporate
Transport Canada
Last updated Jul 2020
About the School

Laurentide Aviation first got off the ground in 1946, when founder Jack Scholefield completed his military career with the R.C.A.F. His original goal: to provide the best professional flight training ... Read More
Laurentide Aviation first got off the ground in 1946, when founder Jack Scholefield completed his military career with the R.C.A.F. His original goal: to provide the best professional flight training in Canada. The company established its excellent reputation early, the first twenty years at Cartierville Airport, and since 1970 at its own private airfield just 15 minutes west of Dorval Airport. We are Canada's oldest commercial flight training school, helping 150 to 200 pilots earn their license every year.
Read less