Read more about this program on the institution's website
Program Description
Overview
The goal of the course Environmental Design is to an understanding of the principles, strategies and analytic techniques of environmental design to real-world design problems and booth urban and individual building scales.
8 weeks (2 days/week)+ thematic seminars and workshops
The course goal is to apply an understanding of the principles, strategies and analytic techniques of environmental design to real-world design problems at both the urban and individual building scales.
A key objective is to embed evidence-based environmental design thinking within the design process. Students have the opportunity to apply this approach to the critical evaluation of case study projects and of their own proposals.
The final design exercise contributes to the focus on current projects developed by Consortium Members.
In the project phase, design development is based on environmental performance targets. In addition, a series of thematic workshops and seminars are organized to address specific project objectives, including the selection of material and components according to environmental criteria, the exploitation of renewable energy sources and techniques for water and waste management.
Additional thematic workshops and seminars to be selected according to project objectives.
Apply
The application process is open all year round. However, due to the limited number of seats, the selection of applicants is based upon a "first come first served" basis. Therefore the school indicates deadlines to guarantee that the applicants can finalize the process in advance to the start of the course in October.
Admissions & Application Guidance
SOS - School of Sustainability welcomes applications from all over the world. SOS seeks recent graduates and emerging professionals with diverse backgrounds to form a multidisciplinary group capable of undertaking environmental challenges using a research-driven creative approach. The program and particularly the project tracks are aimed primarily at architects, engineers, and designers although the School invites candidates with other profiles, on the basis of their motivation and skills in relation to the issues proposed in the courses.
The criteria for acceptance are talent and motivation, along with the commitment and the ambition to contribute to the spreading of the culture of sustainability.
Application Process e Entrance Requirements in a few steps
Prepare documents

Cover Letter
Curriculum Vitae / Resume
Design Portfolio

Apply now using the contact form on the school webs
Interview Selection
Application Process
The Entrance Examination consists of an assessment of the application, portfolio of work and motivational letter, followed by an interview.
Candidates are assessed on their qualities as proven in their work as well as on their potential to benefit from the program and to achieve Post Graduate standards overall as demonstrated in their interview. The assessment will consider: creativity, vision, and innovation as shown in their work; ability to articulate the objectives of their work; intellectual engagement in relevant areas; appropriate technical skills; overall interview performance, including oral use of English.
Students should have achieved a high-quality professional bachelor's or master's degree in architecture, engineering, design, and others. Preference will be given to candidates with at least one year's work experience in a design office.
Students are required to submit a completed SOS application form and a portfolio of completed student projects together with any relevant supporting design material.
Candidates who do not speak English as their first language will be required to provide evidence that they have achieved an overall English B2 Level(CEFR), or upper intermediate spoken/written validations through official certificates.
Personal and Contact Details: previous education details and previous experience.
Details should be entered in the online form and a copy of your degree or diploma should be uploaded. All candidates with overseas undergraduate degrees must also enclose a full transcript of their first-degree course covering each year of their studies and stating subjects taken and marks obtained. The offer of a place to a candidate who is undertaking a degree at the time of application will be dependent upon the candidate producing proof of having fulfilled the College's criteria for admission.
We invite applicants to apply as soon as they are ready to submit the requested documents, as applications are processed on a first-come, first-served basis, and if you delay your application, the program may be full for the year, and your application may be rejected on that basis.
Admission Requirements
Cover Letter

Include motivations to be admitted to the course.

Curriculum Vitae / Resume

Include degree information and professional practice experience.

Design Portfolio

You should submit a digital portfolio in PDF format of a maximum of eight + cover A4 pages, and a max file size of 10 MB, including between four to six projects. Each project should include a title image and up to 4 supporting gallery images. You should provide a description of a maximum of 50 words for each title image and a caption of up to 25 words for each supporting gallery image.
When submitting collaborative work, specify this and clearly indicate your role and responsibility.
The submission of any material not listed above will not be accepted.
Interview
All applicants must pass an aptitude interview. The School will contact you if you have been shortlisted and invite you to the interview.
You should bring to the interview your complete submission in its physical form, and any recent work or work in progress that you deem relevant to the assessment. If it will not be possible to manage an interview in person, it will be scheduled via Skype.
Acceptance
Results will be communicated via email as soon as possible but no later than the 30th of July.
Last updated Oct 2020
About the School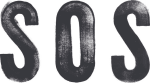 SOS - School of Sustainability - based in Bologna, Italy, is a post graduate practice academy by Mario Cucinella focused on training emerging professionals in the field of sustainability.
SOS - School of Sustainability - based in Bologna, Italy, is a post graduate practice academy by Mario Cucinella focused on training emerging professionals in the field of sustainability.
Read less