Program Description
Costume design plays an important role in creating the visuals of the film. Costume designer is responsible for every detail, revealing the image of the hero, but most importantly - for the artistic image of a picture or a theatrical performance and its compliance with the era in which the action takes place. Costume studying visual and documentary materials to every picture agrees with the director and director of stylistic unity, comes up with costumes, approves and creates them.
The program is aimed at forming faculty costume designer of the new formation, which not only owns technological skill, but also understands the intricacies of filmmaking, able to work in a team.
Collaborative learning
Throughout the training, students are actively working with other departments on Student projects during vacations. The school held a joint lectures and master classes from industry professionals, tours on the set, which is responsible for organizing the Career Center.
Portfolio
During four semesters, students are working on a concept costume for film projects of different genres and styles, which are the basis of the portfolio. Thesis project becomes the hallmark of the graduate demonstrates all his knowledge and skills to work on a real film project.
Practice
After the results of performance evaluation and portfolio formed graduates practice at the current film projects, as well as continue to cooperate with the School projects Career Center.
Entrance test
For admission to the school must complete an application form and successfully pass an interview. To interview you need to prepare a portfolio of work demonstrating the ability to draw and work with color. As part of the interview the curator will assess your interest in the profession, understanding the basics (basic knowledge of the history of costume, evaluation of Costume your favorite movie, etc.)
Last updated Apr 2014
About the School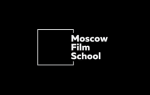 The Moscow Film School is a unique educational center aimed at training specialists for all areas of film industry — preproduction, production, post production and film distribution
The Moscow Film School is a unique educational center aimed at training specialists for all areas of film industry — preproduction, production, post production and film distribution
Read less