Program Description
Director of Photography - one of the main creators of the film, directly working on his fine solution, performing not just shooting, but, first and foremost, a visual interpretation of the material. Cameraman thinks visual images, and knows how to implement them. Profession, on the one hand, requires visual artistic taste, the other - constantly updated technical knowledge and skills with technology, as well as the ability to work in a team, manage a project within the framework of their professional competence.
The training program is aimed at the study of various kinds and types of shooting, working with light, the study of the necessary artistic disciplines (light, color, composition), an unrivaled knowledge of the technological capabilities of the equipment. Learning outcome - diversified portfolio that demonstrates the ability to translate on the screen most expressive composite, light-tonal and color solutions, camera angles, lighting and optical treatment, for the most complete, deep transfer themes and ideas of the film.
Aim of the Course
Actual knowledge and practical skills, knowledge of technological base, as well as portfolio, allows you to start in the film industry, specialty operator / director of photography.
Collaborative learning
Throughout the training, students are actively working with related departments of preproduction, production and over postprodashen Student projects during vacations. The school held a joint lectures and master classes from industry professionals, tours to the film company, which is responsible for organizing the Career Center.
Practice
According to the results and performance evaluation of portfolio formed graduates have practice in television, film companies, and continue to collaborate with the School Career Center.
Learning format
Learning format Part time: 16 academic hours per week (2 pm and one output).
Entrance test
For admission to the school must complete an application form and successfully pass an interview.
Interviewing is a full-time appointment with the admissions committee (curator and / or leading teachers of the faculty, the school principal).
To interview you need to prepare a portfolio. One can imagine a variety of creative works: photographs (preferably of different genres), videos, storyboards, installation of any film or video. Notice of the results of entrance examinations will be sent to you by email within 5 business days after the interviews.
Date of entrance test
In 2014, interviews will be held in three streams in July, August and September. The interview is assigned individually in the interval c 12:00 to 20:00.
Last updated Apr 2014
About the School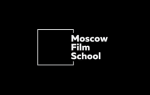 The Moscow Film School is a unique educational center aimed at training specialists for all areas of film industry — preproduction, production, post production and film distribution
The Moscow Film School is a unique educational center aimed at training specialists for all areas of film industry — preproduction, production, post production and film distribution
Read less