Architecture & Design Global Career Summer Program + Internship - Prague
Home ›
Architecture & Design Global Career Summer Program + Internship - Prague
Read more about this program on the school's website
Program Description
Architecture & Design Global Career Summer Program + Internship 2020 - Prague
The main goal of the Architecture & Design Global Career Summer Program is to cover a wide range of profession-related topics essential for your future career but usually absent from the syllabus or studied only theoretically. The ECCEDU program prepares students for their future careers and helps them to become leaders within their profession. This program is designed to achieve this goal, as the three components of the curriculum (i.e. the lectures, the internship and the design assignment) will give students a better understanding of the business world of architecture.
Traditionally, our Global Career Summer Programs opens with a Welcome Gala evening for ECCEDU students, which provides an opportunity to meet inspiring people who contribute to the ECCEDU community as well as students from other fields of studies (International Business and Law).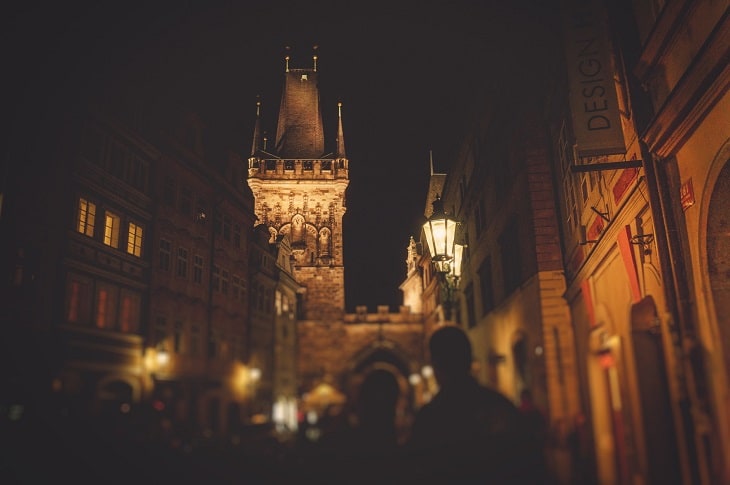 General Structure of the Program
Part I - Lectures (3 weeks, July 6 to July 24)
The lectures are undertaken over a period of 3 weeks.
Learning the current trends
The schedule is annually updated to provide the most relevant, practical, and core topics in your field. The lectures follow a business-oriented curriculum and revolve around career-oriented topics such as the architectural design of commercial buildings from a business perspective, the planning, and management of cities' growth, working with clients, leadership or cooperation between architects, land developers, and real estate consultants.
Experiencing the "real deal"
On several occasions, you will leave the classroom and visit historical or modern architecture sites, or a projects under construction, so the city itself will become classroom.
Learning from the masters
Courses are taught by leading local and international architects and planners, professionals in land development, IT specialists and representatives from real estate firms. We select lecturers with real experience in order to make sure that they can give you a true impression of their field.
Part II - Internships ( July 27 to August 21)
Architectural and development firms are mainly based in Prague or neighboring cities.
4-week internship
After the three weeks of lectures, students take part in a 4-week-long internship at a local architecture or real estate development company chosen by each student depending on their academic performance during the first half of the program.
Practical work
Students work under the supervision and guidance of senior company representatives. Students will carry out office-based work related to the practice of architecture such as research, working with various software programs, attending meetings, visiting construction sites, etc.
Securing your future
A Reference letter will be issued by the internship company to improve your opportunities in the job market. Our partners range from large international companies to smaller and more specialized studios. Our partners are for example Jestico+Whiles Architecture, Chapman Taylor Architects, Ian Bogle Architects, Chybik+Kristof Architects, D.A.M. architekti or AED Project.
Part III – Design Assignment (6 weeks, July 7 to August 14)
Students will also have a design assignment to work on over the duration of the program. It will be assigned on the first day of lectures and led by two senior Czech architects with extensive design and teaching experience. Other architects, selected developers and real estate consultants will be invited to participate as critics during the presentations.
Free time
We offer a wide range of activities during your stay. Our staff arranges various team-building events throughout the lecture period (first month) of the Summer Program. The goal is to engage students in various free-time activities and introduce them to European culture in an entertaining and intelligible way. We rorganize escape games, karaoke sessions, laser games and barbecues, go sightseeing in Prague and discover traditional products and shop for souvernirs. Trips around Czech Republic and abroad are also organised: in the past, students have gone to Český Krumlov, Kutná Hora, Brno, Vienna or Berlin.

Graduation & Certificates & Reference Letter
Following the completion of lectures, the ECCEDU team will hold an informal certificate awarding ceremony where you will be awarded the ECCEDU Graduation Certificate.
By the end of the internship, you will have the chance to get a reference letter/recommendation letter from your internship company, which is valuable for your future job application.
Here is a quick refresh of what you'll definitely get out of the program:
A chance to make your CV shine
A recommendation letter
A completion certificate
Practical experience in a real work environment
Improved language, social and communication skills
Our expertise in your field
Over 300 companies to choose from
International professional contacts
New friends and the experience of different cultures
A chance to live and work in a foreign country for the summer
An Evening Gala with inspiring people
Friends from all over the world
Have a look at our album here to check. Also, check out our videos to see what our students thought. Feel free to get in touch with us for more information.
Last updated Mar 2020
About the School
European Centre for Career Education provides practical education in a form of unique summer programs in the fields of Law, International Business and Architecture. Our goal is to educate young and ta ... Read More
European Centre for Career Education provides practical education in a form of unique summer programs in the fields of Law, International Business and Architecture. Our goal is to educate young and talented students about how the professional world really works.
Read less