Cooking Chef Diploma ECOLE Lenôtre - 7 months
Home ›
Diploma ›
Cooking Chef Diploma ECOLE Lenôtre - 7 months
Program Description

ECOLE LENÔTRE COOKING CHEF TRAINING
The Ecole Lenôtre provides its students and partners with cutting-edge training to facilitate, encourage, communicate and maintain high-performance standards and excellence. The "Cooking Chef Ecole Lenôtre" training is aimed at adults who are passionate about cooking whether or not they are on a conversion course, and for professionals seeking to increase their field of expertise.
Eligibility for this course has the following pre-requisites:
To be aged 18 years or older
To have basic knowledge of the language in which the course is taught (level B1)
To be able to read and write
To know the basics of hygiene and safety in a food environment
To have basic knowledge of basic reasoning (calculations and logic)
STRUCTURE OF THE ECOLE LENÔTRE CHEF TRAINING
Level 1: L'Essentiel 6 weeks
Level 2: L'Incontournable 7 weeks
Level 3: La Maitrise 8 weeks
The learning of knowledge and techniques is done through practice in classrooms. The theory is integrated into the practice, allowing a better understanding of the techniques and immediate implementation.
Flexible offer that allows following a 7 months course, or separately certified modules.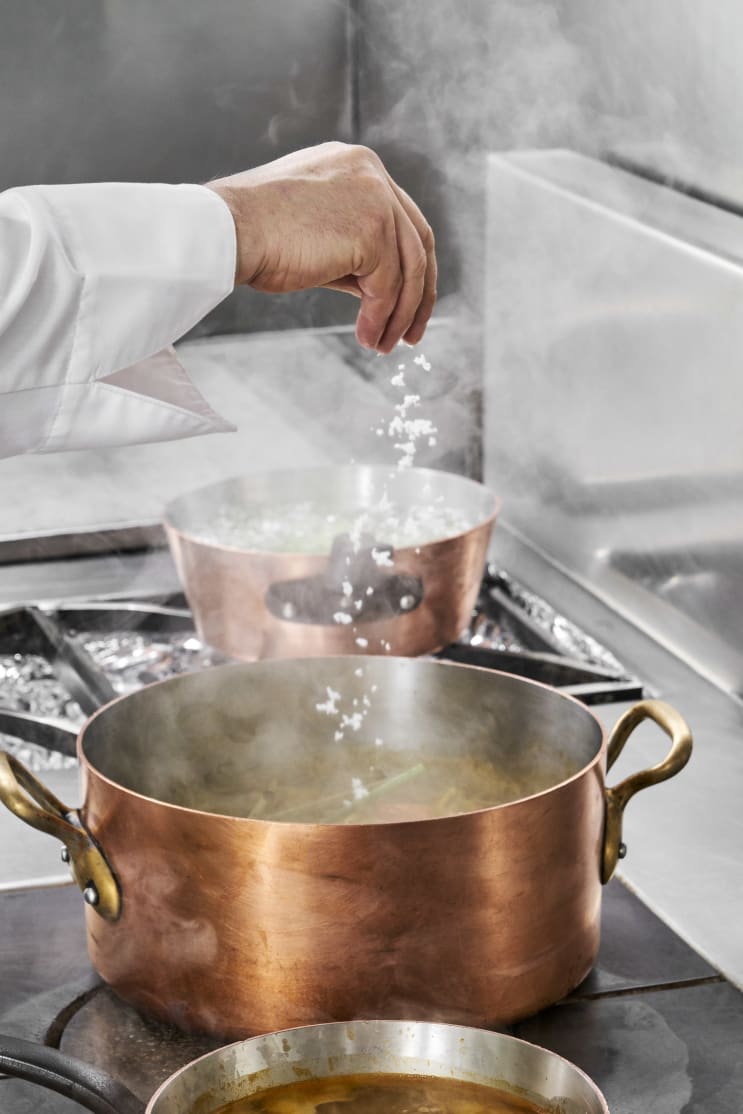 LEVEL 1: L'ESSENTIEL
The aim of this training is to allow students to learn the basics of cookery and to master the creation of the basic elements.
Practical Lessons: 6 weeks
Make basic recipes: sauces, vinaigrettes, mayonnaises, stocks, etc.
Make basic starters: soups, quiches, salads, etc.
Make fish and seafood dishes: moules marinières, whiting à l'Anglaise, sole bonne-femme, etc.
Make meat dishes: roast poultry, sautéed veal, beef stew, stews, grilled meat, etc.
Make vegetable side dishes in keeping with the focal meat or fish
Make classic desserts: fruit tarts, filled choux buns, layered desserts, moka, bavarois, etc.
Assessment of progress
LEVEL 2: L'INCONTOURNABLE
The objective of this training is to allow students to deepen their knowledge of cooking and to master the techniques necessary to achieve the basics of pastry catering.
Practical Lessons: 7 weeks
Master different types of terrines: classic terrine de campagne, fish, foie gras in gelée, crusted terrines
Master seafood and shellfish recipes: tartare or carpaccio, oysters in gelée, marinières, stuffed clams, crayfish, lobster, etc.
Master cold and hot starters: soufflés, flaky fingers, salads, etc.
Master advanced level fish dishes and sauces: handling filets, steaks or sections (flatfish filet, scallops Quiberonnaise, etc.)
Master advanced level meat dishes and sauces: cutting and preparing chosen cuts (rack of lamb, tournedos, chicken supreme, kidneys, etc.)
Make cocktail foods, potted canapés, how to compose a buffet dinner
Master the basics of pastry catering: basic pastries and how to use them, cooked fruit, petits fours, pastry creams, dry and soft petits fours, etc.
Assessment of progress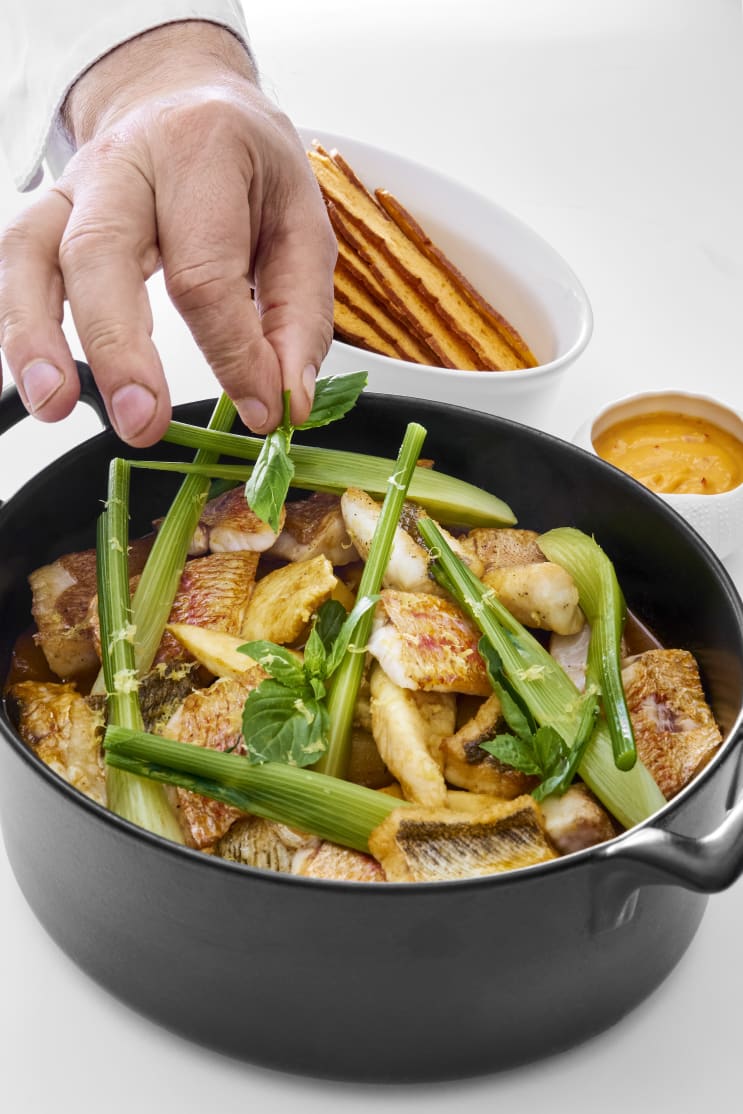 LEVEL 3: LA MAITRISE
The aim of this training is to allow students to consolidate their mastery and perfect the skills necessary to work in the profession of a chef.
Practical Lessons: 8 weeks
Of which 2 weeks are led by a MOF chef.
Master cooking for buffet dinners and cocktails: making sandwiches, glazing techniques
Develop a range of modern and signature dishes coached by an award-winning chef
Create a menu using restricted ingredients, recreating dishes already learned
Create a menu using a restricted budget
Master the different cooking methods for fish and meat
Create plated desserts and petits fours
Assessment of progress
On the successful passing of exams, students will receive the Certificate of Chef Ecole Lenôtre (Certificat currently being validated with the RNCP).
+4 weeks (minimum) of intership inside Lenôtre's workshops or in places selected by Ecole Lenôtre.
Registration Terms
Given the limited number of seats in each session (12 maximum), we advise you to register at least 3 months before the starting date of your course.
Please contact us for more information.
The Fees for the Cooking Chef Certificate
Fees for the different certificates

FEE FOR THE CERTIFICATE
​Fee for the 3 certificates;
21 weeks' training and 4 weeks' work placement:
35 940€ (Tax included)

FEES FOR THE DIFFERENT CERTIFICATES
​The Essential Certificate: 9 720€ tax inclu.
The Inescapable Certificate: 11 340€ tax inclu.
The Mastery Certificate: 14 880€ tax inclu.
STARTING DATES:
9th September 2019: taught in French, in our school in Plaisir
9th March 2020: taught in French, in our school in Plaisir
For more information, please contact us:
ecole@lenotre.fr
We are looking forward to hearing from you!
Last updated May 2020