CompTIA N+ Certification
Home ›
CompTIA N+ Certification
Program Description
Synopsis
Fast Track (4 Days) – Mon to Thurs (10:00-18:00)
Weekend Track (5 Weeks) – Sundays (10:00–17:00)
Evening Track (5 Weeks) – Every Tue & Thurs (18:30–21:30)
Course Fee: £800 + VAT
Industry Expert and Certified Instructors
Training Venue: Central London Location
Tutor Led Classroom Training
Course Information
CompTIA N+(Network+) Certification is like a spark in your IT career. CompTIA is a non-profit trade association founded in 1982. CompTIA N+ certification is a vendor-neutral certification which covers technologies and operating system from various vendors such as Microsoft, Apple, Novel, and Linux.
Climbing to the top requires you to strengthen your foundation. Planning for a career in IT? CompTIA N+ certification is the best starting point where you will learn all the foundations of the computing to technologies, operating systems, networking, and the security aspect. Achieving N+ certification validates the competency as a computer network technician where one would be able to setup network computers, troubleshoot the computer networks, network security and maintain the operating systems, troubleshoot internet and shared resources issues in the network environment, computer security, operating system virus threat and manage the server operation and server hardware. Our course is designed to prepare a student for the certification which will form the basis of a career in IT support.
This course enables our students to study computer networking from a vendor-agnostic stand and learn the technology upon which to build on. It is a prerequisite for a multitude of jobs and the certification is recognised worldwide. The course prepares students to be able to operate and work with different networking technology. In addition, it will also help prepare for certifications in specific networking vendor technology by covering basics in networking media and topology, standards and implementation and subsequent support.
Our CompTIA N+ training will equip the participant with skills and knowledge which will enable you to pass the CompTIA N+ certification which has industrial recognition and are widely accepted. Accelerate your career by doing your CompTIA N+ course with London Training.
How we deliver CompTIA N+ Certification course?
Our CompTIA N+ certification course is delivered by CompTIA Certified Trainer, an industry expert who has over 10 years of experience in Computer Hardware and Networking. We deliver CompTIA N+ course on hands-on, tutor-led and classroom-based training, in Central London.
Career Prospect
Computer Network Engineer, Second line support, Computer technician, Network System Engineer, System Analyst.
Learning Facilities
We have immaculate learning facilities with state of art technology, fully equipped with high specs latest servers, workstations and software.
General Facilities
We also provide Free Wifi Internet, Refreshment, Water, Tea, and Coffee Facilities.
Registration Process
Speak with course advisor about Network+ training in London. Call us: 0207 256 7722
Course Fee: £800 + VAT
Hands-on Tutor Led Training
Classroom-Based Practical Training
Unlimited Practice Lab Access
Small Size Class and Interactive Sessions
Lab Exercises
Project Work
WiFi Internet
Refreshments
Completion Certificate
Free Re-training
The course fee excludes VAT
Course Syllabus
CompTIA Network+ Exam - N10-007
CompTIA Network+ Certification

Computer Networking Overview
Types of Networks
Peer-to-Peer Versus Client/Server Networks
LANs, WANs, and MANs
LAN Topologies
The IEEE and Networking Standards

Remote Access and Security Protocols

Remote Access Protocols and Services
Security Protocols
Types of Remote Access Day 11

Cabling and Connectors

Media Considerations
Baseband Versus Broadband Signaling
Simplex, Half-Duplex, and Full-Duplex
Common Network Cable
Media Connectors
Features and Characteristics of Ethernet 802.3 Standards
Choosing the Appropriate Media Connector for Adding Clients to an Existing Network
Troubleshooting Tools and Utilities

Network Operating Systems and Clients

Network Operating Systems
Windows NT 4
Windows 2000
Novell NetWare
Linux
Operating System Interoperability
Operating System Client Support
Client Operating Systems

Networking Components and Devices

Hubs
Switches
Working with Hubs and Switches
Bridges
Routers
Gateways
CSUs/DSUs
Wireless Access Point (WAPs)
Modems
Network Cards (NICs)
ISDN Terminal Adapters
System Area Network Cards
Identifying MAC Addresses

Working with TCP/IP

TCP/IP Protocols
TCP/UDP Ports
TCP/IP-Based Network Services
IP Addressing
Subnetting
Reasons to Subnet
Default Gateways
Identifying the Differences Between Public and Private Networks

The OSI Model

Why Do We Need a Network Model?
OSI Reference Model 101
The Layers at Which Devices Operate

Configuring Network Connectivity

Configuring Remote Connectivity
Selecting an NIC and Network Configuration Settings
Configuring Clients to Access Servers
Adding, Modifying, or Removing Network Services

Overview of Network Protocols

Network Protocol Overviews
Transmission Control Protocol/Internet Protocol (TCP/IP)
Internetwork Packet Exchange/Sequenced Packet Exchange (IPX/SPX)
AppleTalk
NetBEUI
REVIEW BREAK: Protocol Overview and Comparison

Securing the Network

Threats to Security
Physical and Logical Security
Firewalls
Proxy Servers
Understanding How Security Affects a Network

Fault Tolerance, Disaster Recovery, VLANs, and NAS

Understanding Fault Tolerance
Disaster Recovery
VLANs
Network Storage

Troubleshooting Connectivity

Troubleshooting Tools
Troubleshooting in a Small Office/Home Office Environment
Troubleshooting Remote Connectivity Errors

WAN Technologies

Router, Hub, Switches, Bridges
WAN Protocols Day 10

Troubleshooting Tools and Utilities

Selecting the Appropriate Tool for Wiring
Interpreting Visual Indicators
Using Diagnostic Utilities
Last updated Sep 2019
About the School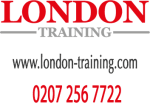 London Training is a leading IT training provider in London. We have teamed up with the IT industry experts who have gained vast knowledge in the field of Information Technology and its applications i ... Read More
London Training is a leading IT training provider in London. We have teamed up with the IT industry experts who have gained vast knowledge in the field of Information Technology and its applications in diverse business environments. We provide flexible IT training for those wishing to pursue a career in IT or enhance their IT skills with the IT certifications.
Read less