Classroom to Boardroom - Two-day Intensive Masterclass
Home ›
Courses ›
Classroom to Boardroom - Two-day Intensive Masterclass
Program Description
Masterclass description
'Classroom to Boardroom' | Two-Day Intensive Employability & Career-enhancing Masterclass
In today's highly competitive and globalised marketplace, employers have more choice of applicants and will favour those with well-rounded employability skills. You need not only to ensure that you secure a good performance in a relevant degree programme you also need to prepare for the challenges and opportunities that await post graduation and transition to the global workforce.
Employers are often looking for skills that go beyond academic qualifications and experience. Employability skills are those skills necessary for getting, keeping and being successful in a job. So even if you have already secured your dream job, you still need to equip yourself with these skills to keep your job and promote to the next levels.
The core aim of this Masterclass is to bridge the gap between education and the workplace. At each Masterclass, we aim to develop skills and talents to empower both the participants and creative industries.
Accordingly, the programme covers a range of relevant skills including, in particular, the following:
Public Speaking and Presentation Skills
Team Building
Leadership Skills
Persuasion
Confidence
Time Management
Problem Solving
CV & LinkedIn Clinic & Interview Skills
Personal Branding
The above skills and expertise will enable you to get along with your fellow colleagues and develop respect, solve problems, make critical decisions and ultimately become a strong asset for the organisation.
A distinctive feature of our hands-on and practical Masterclass is that there is a clear emphasis upon strengthening the key skills young graduates need to secure and succeed in 'high income' graduat employment. The Masterclass gives you invaluable information and advice directly from an employer perspective to help you to grow your confidence and employability skills. It will consist of several activities delivered by highly qualified industry experts and key professionals across various sectors. At the same time, they support you in developing the skills and know how to secure your first position or to get promoted in your current job.
Through practical, hands-on activities the Masterclass explores themes such as:
Day 1 Morning | Public Speaking
Public Speaking/Presentational Skills
How to get audiences to engage with you and take action using dynamic rather than passive language
How to find the courage to speak in public
Managing your nerves and any 'stage fright' and how to combat the physical symptoms of nerves
Verbal Communication (through the use of speech/song etc.)
Physical Communication (Body Language and Physicality)
Sensory Communication (Aural / Visual / Touch / Smell)
To think on your feet and never forget your words
How to structure and deliver a powerful presentation and body language and voice techniques to present with confidence, passion and gravitas
Immediate changing techniques to look professional, command respect and heighten your confidence
Responding to comments and questions from your audience
'Using silence' within your speech
This session also highlights the soft skills that fall short in an unexpected situation.
Speaking pace and pitch
Physical stance and personal presence
Eye contact
Subject matter
Delivery format (To open a talk, talk about it, and close the talk)
Day 1 Afternoon | Team Building
Team Building
Improve communication skills
Be able to communicate ideas clearly in a team.
Develop problem-solving skills
Develop critical thinking skills
Learn to delegate tasks and work with teams
Know how you perform when working with others
Learn the essential skills to manage a task and time
Be able to reflect on one's 'typical' role in a team
Learn to approach a challenge with a resilient attitude.
Understand the concept of synergy
Understand what is meant by 'flow' in a team
Understand what is meant by a SMART goal
Practice 'Refining and Prototyping' concept when working in a team
Day 2 Morning | Leadership Skills
Leadership Skills
Learn to develop reasonable arguments to support a decision
Present ideas publicly to the group
To be aware of when one is most likely to give up
Understand the importance of setting goals to be successful
Be able to set a range of SMART goals using positive language
Understand the structure and the processes used in creative collaborations
Understand the timeline each project goes through and what are milestones within that process
Be able to swiftly move from one position to another within the team, from a team member to a leader based on changes in projects needs.
Be able to plan and delegates multitudes of tasks within strict deadline.
Having understood and analysed the three T's, Team, Tools and Time.
Plan according to the assets of the team member's abilities and strengths, equipment available and needed in order to comply with a client brief successfully.
To be discerning between constructive feedbacks and negative comments that are of no practical use.
Understand the importance of time management, persuasive presentation techniques and professional manners during final presentation
Work both independently and as part of a production team
Day 2 Afternoon | CV Clinic
CV & LinkedIn Clinic / Personal Branding / Interview Skills
Get feedback on your submitted CV
What style of CV best suits your career history
Align your application to your chosen employer
How to use language that will convince employers you have the skills they need
Focus on developing your personal brand
Raising your profile on LinkedIn and How to optimise your profile to get found
Should you use LinkedIn
Creating the perfect profile
How to manage endorsements and recommendations
Claiming your LinkedIn URL
How LinkedIn networking works
How to build your LinkedIn network
LinkedIn Groups
Interview techniques
Gain an insight into the different interview techniques used by employers: why and when they are used.
Price:
£99.00
Price includes:
Lectures
Workshops
Certificate
Lunch & refreshment (Both days)
Complimentary drinks and snacks to mark the end of the programme
Start date
Sat 23rd - Sun 24th September | 10:00 am - 17:00 pm
Sat 28th - Sun 29th October | 10:00 am - 17:00 pm
Sat 25th - Sun 26th November | 10:00 am - 17:00 pm
Deadline:
Two weeks prior to start date
Duration:
Two Days
Last updated Jan 2018
About the School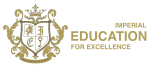 Imperial Education for Excellence is a privately owned company specialising in educational experience. At Imperial Education for Excellence, we are in the business of ensuring world-class educational ... Read More
Imperial Education for Excellence is a privately owned company specialising in educational experience. At Imperial Education for Excellence, we are in the business of ensuring world-class educational tours in the UK.
Read less