Program Description
The Campus Language School courses for foreigners are created in order to make the student acquire an Italian that is useful in everyday life and in the professional world.
THE TEACHING STAFF
The teachers are all graduates, having a high level of professionalism and teaching expertise. The methodology used is advanced and combined with personalised assistance and tutoring.
THE PERSONALIZATION OF THE EDUCATIONAL PROGRAMS
Preliminary analysis of language skills with free level test.
Creation of ad hoc programs based on student needs.
Personalised programs based on the student's proficiency level and lessons focusing on specific topics involved in both everyday life and on the job.
THE TEACHING METHOD
In the Courses at the Campus Language School leaning a written and spoken language is fun and continuous, focusing on improving the expressive capacity, acquiring grammatical and syntactical structure, as well as vocabulary, expressions and idiomatic sayings. The simulation of real life situations and the knowledge of the culture, customs and traditions provides an all-encompassing language experience.
Classic Italian Language Course
The course, available at all levels, offers students the possibility to improve both grammatical and linguistic proficiency, with particular attention given to the use of idiomatic expressions commonly used in everyday life.
Course start up: every Monday
Lesson hours: 09.00 to 13.00 from Monday to Friday. The lessons are 50 minutes.
Duration and weekly frequency: 20 lessons – 4 hours a day
Number of students: Max 8 persons
EXTRACURRICULAR ACTIVITIES
In addition to lessons, the Campus Language School offers a rich program of optional cultural and recreational activities which can be free of charge or have a cost. The activities are an integral part of the language education program in that they contribute to improve the knowledge of the Italian language, facilitating also the socialization between the students of the various courses which can put into practice the language skills acquired.
The Campus Language School proposes weekly:
group Italian cooking lessons with dinner to follow
guided visits to the city of Lucca
bike excursions
guided visits to the local farms with wine and oil tasting
showing of a film coming from classical and modern filmography
meetings with classical music in partnership with Istituto Musicale Luigi Boccherini
Campus also organizes tours and excursions during the weekend to locations having an artistic, cultural and recreational interest. The student will only have to sustain the cost for: transportation, entrances, lunch and organized dinners. The organizational secretary is at the student's disposition for information relative to the excursions and events organized in the area.
Last updated Jan 2019
About the School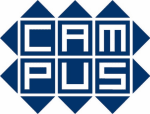 The Campus Language School was founded with the aim of supplying to all those wishing to acquire the knowledge of a foreign language, a competitive instrument in an
The Campus Language School was founded with the aim of supplying to all those wishing to acquire the knowledge of a foreign language, a competitive instrument in an
Read less