Chinese Studies Semester Abroad Course Program
Home ›
Courses ›
Chinese Studies Semester Abroad Course Program
Program Description
If you are seeking a TRUE immersion into China, The Beijing Center (TBC) is your destination!
Stand out from the crowd as we guide you along a 2-week excursion in the southern province of Yunnan or The Silk Road Trade Route in Western China. Call Beijing your new home as you and students from all over the world are housed on the University of Business and Economics campus, where our center is located. You may live with a Chinese roommate and can access your personal language tutor whenever you want to enhance your speaking skills.
Our faculty come from Beijing's top institutes and many are internationally-recognized scholars and noted researchers. Take notes and review them in our private library that houses one of the largest collections of books about China, in China (in English of course!).
We know you want to get out and explore, that's why our center is conveniently located in a short walk from the subway so you can access local attractions, shopping centers, and nightlife. In addition to the main cafeteria on campus, there are also over 100 cafes and restaurants around campus! Explore the country, challenge yourself, and pursue your academics with The Beijing Center.
Program Highlights
Semester & summer study abroad programs
For-credit internship opportunities
English-taught courses
10-16 day excursions included in tuition
Scholarships & financial aid available
No Chinese language experience required
Program Terms
Spring 2018: January-May
Fall 2018: August-December
Spring 2019: January-May
After you are admitted and submit your intent to enroll, we will send you pre-departure, visa, and travel information.
Courses
Interested in international business? Chinese politics? Martial arts? For-credit internship? Whatever your calling, we've got you covered. TBC offers a whole range of English-taught courses, each taught by experts in their field and designed to make the most out of your stay in Beijing. Each student enrolls in 12-19 credits per semester.
Excursions
In keeping with our philosophy that "China is the classroom," we take you out on the road for a two-week academic excursion, included in tuition, at the beginning of each semester. These unique trips are a highlight of the program and a window into the cultural richness of China and its people. You will see and experience more of China in your first two weeks than most people will during their entire lives.
Silk Road - Fall Semester
The Silk Road excursion traces a 2,050-mile section of the ancient international trade route between Europe and China. Highlights include:
See the Terra-cotta Warriors
Cycle around Xi'an's ancient city wall
Explore Buddhist grottoes
Visit Labrang Monastery
Hike Tibetan grasslands
Camp in the Gobi Desert
Ride camels to watch the sunrise
Dine and celebrate with Uighur peoples
Yunnan Province - Spring Semester
The Yunnan excursion immerses you in the rich rural lives of Yunnan's ethnic peoples, from the southern jungles to the northern mountains. Highlights include:
Experience village homestays
Live and socialize with local village communities
Climb the Hand rice terraces
Visit the ancient towns of Jianshui, Dali, and Lijiang
Learn Naxi pictographs
Hike on the Tibetan plateau
Explore Zhiyun Monastery
Celebrate the Chinese Spring Festival
Local Immersion
The TBC community will immerse you in the daily life of Beijing with, among other things, our multi-day orientation, our robust activities calendar, and student-led events, such as:
Hiking the Great Wall
Chinese cooking classes
Bike tours through ancient Beijing neighborhoods
Acrobatic and martial arts shows
Ancient tea ceremonies
Chinese holiday celebrations
Housing
The Beijing Center is located on the campus of the University of International Business and Economics (UIBE). Situated in the northeastern part of Beijing between the 3rd and 4th ring roads (Beijing's expressways), you are close to the center of the city, while at the same time surrounded by a thriving residential neighborhood.
Living in the middle of a Chinese university in a local residential area allows you the opportunity to truly immerse yourself in the language and culture of China. From the family who makes homemade dumplings in a nearby restaurant, to the man who fixes bicycles right outside your residential hall, a chance to gain a deep and intimate insight into China awaits.
UIBE's International Student Residence Hall will be your home during your time in Beijing. Standard rooms are double occupancy equipped with in-room, Western-style bathrooms. For students doing a semester abroad, single rooms and apartment-style rooms are available at an additional cost.
All housing options include:
Wireless Internet
24-hour laundry room
Access to TBC's newly renovated private lounge
Linens included
Furnished (beds, desks, chairs, table, closets)
Mini-refrigerator
Students who return to TBC for a second semester have an opportunity for further immersion through the option of a homestay. Our host families live on or nearby campus and most speak some English. Students who live with a host family gain valuable insights into the lives of Chinese people as well as further developing their language skills.
Chinese Roommates
You have the option to live with a Chinese roommate. Chinese roommates are undergraduate students from our host institutions, the University of International Business and Economics (UIBE), who will help welcome you to China and act as guides throughout the semester. They create an environment for cultural exchange from the first day you arrive in Beijing. Besides helping you understand language, customs, and culture, Chinese roommates will become some of the closest friends you will make during you time abroad. We encourage you to consider this unique option.
Student Testimonials
Amazing, Spectacular, Just Study Abroad Already
I learned so much about Chinese peoples, culture and myself. I had high expectations for my experience and this program somehow shattered them. I cannot say enough good things.
A student - Loyola University
The Most Incredible Four Months Of My Life
Extremely worthwhile. I gained an insight into one of the most amazing cultures in the world. I learned so much about their history, culture, tradition and value. I know I will definitely be back.
Thomas S - Boston College
The Perfect Semester
I really learned the politics, spirituality, culture, and architecture of china even if you are not in a classroom. Also my chinese got significantly better, and this gave an appreciation for foreign people living in the US.
Nick H - University of San Francisco
Best Semester Of My Life
I learned about a whole other culture that I knew very little about and I learned that despite all our differences we are all people who want the same things life, love, family, companionship, safety, etc. I also learned a lot about myself and the challenges that I am able to overcome if I put myself to the test.
Jason O - Loyola University
Last updated Jan 2019
About the School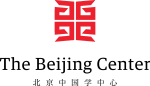 The Beijing Center for Chinese Studies (TBC) provides a unique environment for students from all over the world to begin their engagement with China. Our mission is to promote mutual understanding bet ... Read More
The Beijing Center for Chinese Studies (TBC) provides a unique environment for students from all over the world to begin their engagement with China. Our mission is to promote mutual understanding between China and other cultures.
Read less