Chinese Language Summer School (4 weeks)
Home ›
Chinese ›
Chinese Language Summer School (4 weeks)
Read more about this program on the school's website
Program Description
In summer 2020, XJTLU IS offering an online video series to give students a taste of what it is like to study Chinese with us.
Three videos have been provided by our excellent teachers to not only give you a chance to learn some Chinese but also experience our university environment, and explore some parts of Suzhou. The levels of our teaching videos include elementary, intermediate and advanced. Each video lasts 10-15 minutes. Most importantly, they are all free!
This video series is for you if you:
Want to have a taste of our Chinese courses to see if you want to start learning the language
Are interested in joining our summer school later, and want to see what it looks like
Have already studied some Chinese and want to learn something new
Social Media
Check out our XJTLU Global Facebook page and Instagram page for photos and videos from previous courses. Like, follow and share.
Follow XJTLU Chinese Language Teaching Wechat account: XJTLU_Chinese
Teaching Materials and Style
All the video scripts/learning materials have been created or adapted by our wonderful teachers. These videos can guide you to some famous places in our university, so you can explore your future learning/living environment. The videos start with a dialogue, which can prepare you for real-life situations.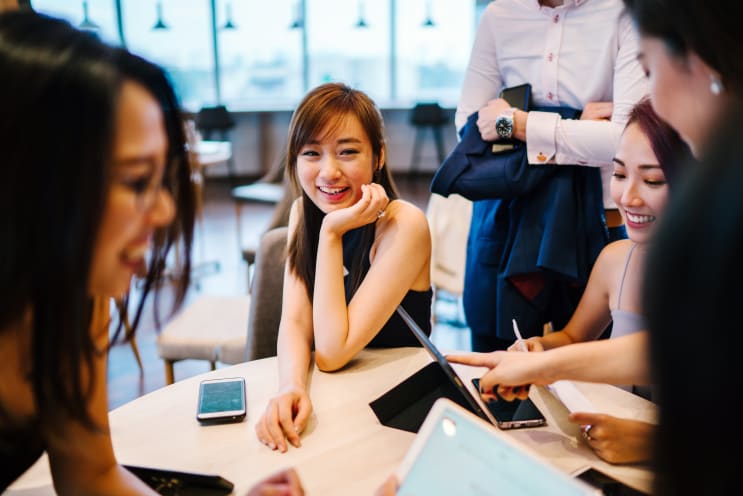 Why This Summer School
Learn about China's economy and business environment and gain an understanding of the role history, culture and tradition plays in the country's continuing development:
Learn from leading experts in the Chinese economy, society, history and culture at an AACSB and EQUIS accredited international business school
Study at XJTLU's modern campus with state-of-the-art facilities in the heart of Suzhou's business, tech and industry hub
Understand how Fortune 500 companies operate in China through guided industry site visits
Build your international network and make new friends
What You Will Learn
Each week will be comprised of 15 hours of classroom-based language lessons, and teaching takes place in small classes grouped according to level.
All four language skills (reading, writing, listening and speaking) will be taught with a focus on useable, everyday language that you might expect to use if you are visiting, living, working or travelling in China.
A key part of the programme are the Chinese cultural activities such as calligraphy, martial arts, cooking, embroidery, tea ceremony and more. These provide the opportunity to practice your new language, learn more about China and have lots of fun too.
You will also travel around the world-famous city of Suzhou and visit UNESCO famed traditional gardens, local restaurants and the unmissable world city of Shanghai.
Knowledge and Skills
Our award-winning, highly experienced teachers promote communication in classes, putting students at the front and centre of the lessons;
Small class sizes classes encourage lots of student talk and practice and you will be engaged and active in every single lesson;
Teachers will pay attention to your individual requirements to ensure you're building the skills you need;
You will learn through doing, with lessons giving you language knowledge and skills that can be used immediately outside the classroom.
Fees
Four weeks
RMB 6,500 per student
Included in the price:
Chinese classes and teaching materials
Cultural activities
Assistance booking accommodation
Full support from XJTLU Student Support Team
Students who enrol at XJTLU on an undergraduate or postgraduate degree programme with an offer letter and degree deposit paid can enjoy this Chinese Language Course for free.
We offer a 40 per cent discount on the fees above to certain types of students:
Students who are already studying at XJTLU.
Anyone who has attended the Chinese Language Summer School before and would like to come back and further develop their Chinese language skills.
University of Liverpool students, including those who are coming to XJTLU on the Year in China programme.
Accommodation
Below 30 days: RMB 130/day
30-90 days: RMB 70/day
(All prices are subject to change)
The apartment accepts RMB cash only and the full amount should be paid when you check-in. You will also be required to pay an RMB 1,000 cash deposit which is returned to you upon checking out.
How To Apply
For 2020 programme, a free demo will be published on the XJTLU webpage.
For 2021 programme, the dates of the programme and the application deadline will be published in October 2020.
Applications should be submitted via XJTLU online application system:
Click/tap the apply link
Create an account or log in to your existing account
Complete your application
Once your application account is successfully created, enter all the information required in the application form carefully and make sure the information you provide is correct, complete and up to date. Upload the required documents to the corresponding fields.
You may log-in to view your application form at any time and upload any remaining supporting documents.
Note:
If you do not require a visa to study in China you can apply up to one week before the start of the course date.
For further information and enquiries, please email summer@xjtlu.edu.cn.
Last updated Apr 2020
About the School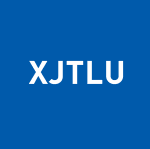 Xi'an Jiaotong-Liverpool University (XJTLU) is an international joint venture university founded by Xi'an Jiaotong University in China and the University of Liverpool in the United Kingdom in 2006. ... Read More
Xi'an Jiaotong-Liverpool University (XJTLU) is an international joint venture university founded by Xi'an Jiaotong University in China and the University of Liverpool in the United Kingdom in 2006.
Read less