ChinaMed Business Program (CMBP)
Program Description
Essential business training for new Silk Road managers & entrepreneurs
The 8th edition of CMBP is hosted by Peking University and takes place across Beijing, Chongqing, and Shenzhen (China) from July 17 to August 28, 2020
The ChinaMed Business Program (CMBP) offers a unique and intensive set of crash courses – for a total of 200+ hours of intensive training – designed to equip a high-power group of prospective managers and entrepreneurs with strategic skills in the areas of business internationalization, cross-cultural management and creative entrepreneurship, with a focus on China and the Euro-Mediterranean region.
The CMBP curriculum has been specially developed by an international team of scholars of contemporary China together with European executive education specialists and China-based professionals. All faculty members are accomplished business executives, legal professionals, and academics from some of the world's best universities and most dynamic companies.
The program aims to respond to the growing demand for highly-qualified profiles combining substantive competence on China and the Euro-Mediterranean region, good command of the basics of international business, and an entrepreneurial spirit free of naiveté.
Visit ChinaMed.it to learn more about the Sino-Mediterranean relationship.
Teaching methods
A maximum of 50 participants is admitted to the program to ensure MBA-style interaction in class and during social activities.
The methodology employed by CMBP faculty is based on the principles of action learning, where teaching aims to develop knowledge, competencies, and attitudes that can quickly be operationalized in the business world.
Training sessions comprise formal lectures, team project work, case studies analysis, business model testing, start-up business plan simulations and both formal and informal conversations with a variety of guests who have the first-hand experience of entrepreneurship and management across China and the Euro-Mediterranean region. Company visits to some of China's most innovative enterprises are arranged weekly.
A trademark of the CMBP is its faculty's commitment to one-to-one business coaching: participants are encouraged to approach instructors and guests individually both during and after the program for advice and networking tips.
F2F plenary sessions
All participants work together with the facilitator in order to:
Discuss critical issues and share best practices
Acquire new tools/ methodologies/insights
Focus on specific key working areas, defining actionable plans
Group projects
Participant work in sub-groups in order to:
Enhance their teamwork capacity
Deploy what has been learned in plenary sessions
Implement best practices and experiment new ones
Business cases
The highly interactive learning environment in class through case study discussions and exercises
An MBA-style methodology based on real business cases
Group coaching at both group and individual level to boost skills, overcome gaps, stimulate innovation and deliver actionable plans
Company visits
Cutting-edge Chinese and international companies open their doors for on-site learning activities...
...and their HR managers get to know CMBP participants in person rather than through CVs
Informal personal coaching
Beijing, Chongqing and Shenzhen's exuberant nightlife offers a perfect context to carry on discussing career visions and business ideas informally with faculty and guests
Timetable
The CMBP is an extremely intense learning experience, which involves over 40 hours of formal training in class per week, plus a variety of group projects and business development simulations.
The program is scheduled over six weeks, with classes normally running from 9 am to 12 pm and from 1.30pm to 5.30pm.
While social activities are mostly left to participants' creativity, Ms. Martina Poletti and Ms Francesca Celi - the CMBP program officers - ensure that the program is flexible enough to accommodate last-minute opportunities arising from Beijing's unique position at the crossroads of the global economy.
The timetable of CMBP 2020 will be finalized soon.
Partner & promoting institutions
CMBP is promoted by the TOChina Hub, a partnership between the University of Torino, ESCP Europe Business School (Torino Campus) and the Torino World Affairs Institute (T.wai), and is hosted by Peking University
The TOChina Centre of the Department of Culture, Politics, and Society of the University of Torino is one of Italy's most dynamic knowledge hubs for smart engagement with contemporary China.
ESCP Europe is the world's oldest business school. Triple-crown accredited (EQUIS, AMBA, AACSB), ESCP Europe, it welcomes 9,000 students and executives from 90 nations every year for BAs, MBAs, PhDs, and Executive Education.
T.wai, the Torino World Affairs Institute, is an independent research institution pursuing rigorous policy-oriented research in the fields of global politics and security studies, with a special focus on China.

Founded in 1898, Peking University (PKU) is the first national university in modern Chinese history and currently a member of the C9 League, which includes China's élite tertiary education institutions.
A select group of universities and organizations from China and the Euro-Mediterranean region support the program as Associate Partners:
The CMBP could not exist without the generous support of its strategic donors:
Last updated Dec 2019
About the School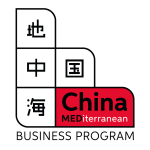 The TOChina Hub is an integrated knowledge hub established to engage China not merely as a field of research, but as an indispensable partner in the education of future generations of cosmopolitan cit ... Read More
The TOChina Hub is an integrated knowledge hub established to engage China not merely as a field of research, but as an indispensable partner in the education of future generations of cosmopolitan citizens and competent professionals.
Read less