China Enterprise Summer Programme
Home ›
China Enterprise Summer Programme
Program Description
Future business leaders need to be filled with confidence in knowing what makes them a great leader, we believe one such quality is having a global perspective. The China Enterprise Summer Programme offers an opportunity for you gain a global perspective starting with Asia and its most interesting country right now: China. Learn how to lead others, whether that is in-class discussions of the global economy, or your own team in the start up workshops, find your voice and use this experience to enrich your skill set and return from Shanghai head and shoulders above your peers.
This programme is designed for ambitious future business leaders, policy makers, and entrepreneurs to gain a rare insiders' perspective on China. This truly unique programme offers private Mandarin tuition, Masterclasses on the Chinese political economy, and entrepreneurship workshops facilitators by industry experts.
We want each and every single of our students to begin a journey on our programme that is a transformative journey. The programme is designed for students to fall in love with the city of Shanghai, enjoy this excelled learning experience and make international friends.
The Masterclasses offer an opportunity to discuss political risks, economic development models and important foreign policy agendas. The start up workshops are designed for your creativity to flourish and work on your leadership and communication skills. The private Mandarin tuition will enhance your CV and help you communicate with one third of the global population.
To make the most out of this experience, you will need to step out of your comfort zone and be engaged with the Chinese culture as well as the background and cultures of the 2016 cohort. We will take you to explore different parts of Shanghai, as well as ancient Chinese cities so that you can truly experience this wonderful, diverse country.
This is an opportunity to find your passion, because if you can find your passion, success will soon follow.
Learn Mandarin with private tutors
Understand China's rapid economic modernisation
Understand China's political agenda
Understand China's relationship with other economic superpowers
Unleash your creativity and entrepreneurial drive
Experience what it takes to set up a business in China
Learn how to write a business plan
Experience the Chinese market
Understand challenges and opportunities of the Chinese market
Exchange ideas with international students from across the world
Career fair with international organisations and young professionals in Shanghai
Expand your network and future career prospects in Asia
2 - 1 Private Mandarin Tuition
Daily private Mandarin tuition including out of the classroom interactive learning.
The private Mandarin classes will focus primarily on speaking and reading: the objective is for students to feel confident with daily interactions in Mandarin and to be exposed to the most widely spoken language in the world.
These sessions will be tailored according to students' previous encounters with Mandarin. However, we do not expect our students to already have had Mandarin tuition before attending our programme.
Greetings and small talk
Introduce yourself
Talk about your personal background
Ask for and give directions
Navigate around the Shanghai public transport system
Learn the Chinese number system
Pay for goods with Chinese Yuan
Purchase groceries
Order a meal and the most popular Chinese dishes
The etiquette of how to exchange business cards
Arrange place and time to meet friends
Exchange foreign currency
How to wire money at a Chinese bank
5 reasons why you should explore Shanghai this summer:
The rise of China and its ripple effect worldwide is embedded in every aspect of our lives. Join our programme in order to develop a deep understanding of the world global environment.
China is a country of contradictions. Shanghai exemplifies the contradictions between traditional culture and material consumerism, where the East meets West, and has been dubbed the New York of the Far East.
Gain a global perspective, which will help you stand out from the crowd, whether its in your university applications, internship applications, or graduate job interviews.
The experience of living and studying in Shanghai demonstrates that you are a global citizen, who recognises shifting global dynamics and the need for future leaders and international organisations to quickly adapt to this change.
The perfect opportunity to travel China and visit the stunning ancient city of Hangzhou. Whether its the Shanghai skyline, the variation of Chinese cuisine food, or UNESCO Heritage sites in Hangzhou, prepare to be astounded and create memories for life.
Your Accomodation in Shanghai
Modern serviced apartments, two separate rooms per suite
With swimming pool, gym and laundry service
24 / 7 security, private access card and gated community
3 minutes walk away from Da Pu Qiao metro stop
5 minutes walk from Tian Zi Fang, local contemporary arts and crafts market
8 minutes walk away from the French Concession, Old Shanghai District
Miscellaneous
Study Content
20 hours of Mandarin Tuition
20 hours of Masterclasses
18 hours of Start-Up Workshops
Explore China
Weekend trip to Hangzhou, the UNESCO Heritage West Lake and a city that is known to the locals as 'Heaven on Earth'
Opportunities to Explore Shanghai:
Night view of The Bund
100th floor skyline view at the top of the Shanghai World Financial Center
Shop in the trendy Jing'an district
Explore the French Concession, the Old Shanghai
Visit the ancient Yu Garden in the heart of Shanghai
Last updated Jan 2018
About the School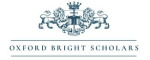 Great ideas often are born while studying in environments that foster innovation and that drive the will to do things differently. No better place for this to happen than the world's most preeminent a ... Read More
Great ideas often are born while studying in environments that foster innovation and that drive the will to do things differently. No better place for this to happen than the world's most preeminent academic institution, the University of Oxford. Oxford Bright Scholars developed out of many conversations after late night walks home from the old libraries in Oxford, its founders having been in the process of reading for their degrees. United by a passion for education, we recognised that there were gaps in knowledge and sought to find ways to fill them in the most academically and culturally enriching way.
Read less