Certificate of Proficiency in English
Program Description
Language is central to students' intellectual, social and emotional development and has an essential role in all key learning areas. The learning experiences provided in this Certificate of Proficiency in English Course will assist students to become competent in using the language effectively in a range of contexts. Competence in English will enable students to learn about the role of the language in their own lives and their own and other cultures. They will then be able to communicate their thoughts and feelings, to participate in society, to make decisions about personal and social issues, to analyze information and viewpoints, to use their imagination and to think on the meaning made with language.
English is one of the preferred languages among people all over the world and has been adopted as a Second Language (ESL) or Foreign Language (EFL) by some of the countries in the world, e.g., Singapore, Malaysia, India, Pakistan, Sri Lanka, and China.
Course Duration
Full-time: 12 months (3-hour lessons/day, 5 days/week)
Part-time: 18 months (3-hour lessons/day, 3 days/week)
Course Structure
There are a total of 1 module to be completed and passed for the award of the Certificate of Proficiency in English.
Course Learning Objectives
CSM Academy's rationale for the proposed Certificate of Proficiency in English course is to cater for the increasing numbers of non-native speakers of English from some of the regional countries namely People's Republic of China, Democratic Socialist Republic of Sri Lanka, Republic of India, Islamic Republic of Pakistan and Socialist Republic of Vietnam coming to Singapore to pursue their education and employment.
The course focuses on both spoken and written English and provides a comprehensive description of how the language works and an opportunity to enhance students' communication skills – reading, writing, listening, speaking, grammar and vocabulary, to make them able to communicate confidently and appropriately with people from all walks of life.
The course aims to provide students with the knowledge, understanding, and application as follows:
Lifestyle
Focus on learning essential language skills in written and spoken English;
Improve the four language skills – listening, speaking, reading and writing to enable students to access, process and present information in English;
Provide well-structured speaking tasks for effective and meaningful practice, develop listening and reading skills, and help ameliorate students' writing skills;
Demonstrate correct usage of the tenses of verbs;
Gain further grasps of basic study skills; and
Use various strategies for vocabulary learning.
Personal Behavior
Recognize and use present, past simple & continuous; present and past perfect tenses;
Learn to use the comparative and superlative degree of adjectives, modals, clauses, active & passive sentences;
Increase vocabulary through the use of context clues as well as knowledge of word parts;
Listen and comprehend selected passages or texts;
Discuss and relate ideas from any sources of information given;
Write e-mails, curriculum vitae, learn to book a flight and answer a formal telephone call;
Observe correct punctuation in all writing tasks; and
Gain more confidence in expressing ideas and opinions.
Leisure
Study at an advanced level and be able to use continuous verb forms, perfect verb forms, adjectives and adverbs, passive forms, noun phrases, infinitive and -ing forms;
Enhance students' spoken and written skills and correct usage and grammatical items in context;
Identify and perform general types of writing tasks (descriptive, expository, giving details, etc.);
Write formal letters and design forms, questionnaires to gather information through group work and brainstorming; and
Read various types of texts and respond to set tasks.
Delivery Mode
The course is delivered face-to-face, in classroom mode.
Course Commencement
January, April, July, and October
Assessment Methodology
Assessments/Exams are conducted after every module.
Assignments, assessment tasks.
Note:
In case students fail the main examination of a particular topic, they are allowed to sit for 'One' supplement assessment with payment of the appropriate fee*. Students are to re-take the module, shall they fail the supplementary assessment. Modules are independent of each other.
* Refer to Miscellaneous Fees
Graduation Requirements and Awards
Students must complete and pass the module to be awarded the Certificate of Proficiency in English will be conferred by the CSM Academy International.
Local students must achieve an attendance of 75% and international students must achieve an attendance of 90% in any month of the course.
Entry Requirement
Obtained at least C6 at PSLE levels in any 3 subjects or equivalent
English Requirement
At least a C6 at PSLE English or equivalent
Application Fee (Non-Refundable and non-transferrable)
International student: S$600 (before GST)
Local student: S$50 (before GST)*
*Local student refers to Singaporeans/PRs/Employment Pass/Dependant pass holders
Course Fee
For local students: S$2,900 per topic, totaling S$8,700 (before GST)
For International students: S$3,200 per topic, totaling S$9,600 (before GST)
Insurance Fees
Fee Protection Scheme***: Subject to prevailing market rate
Medical Insurance Fee****: Subject to prevailing market rate
***The Fee Protection Scheme (FPS) serves to protect students' paid fees.
****It is compulsory for all local and international students to purchase medical insurance which is valid throughout their course of studies with the CSM Academy International. Local students (Singaporeans, PRs & Non-student's Pass holders) may opt-out of this scheme if they can provide the proof of adequate medical insurance coverage in Singapore.
Note:
Payment of fees is in Singapore Dollars.
Payment method only by Cheque/ Nets/ Telegraphic Transfer
Last updated Sep 2018
About the School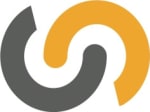 CSM Academy International was established in April 2005. It offers Service Management related education programs that are enhanced through our linkages with several overseas Universities and Organizat ... Read More
CSM Academy International was established in April 2005. It offers Service Management related education programs that are enhanced through our linkages with several overseas Universities and Organizations that are renowned for their specialist courses in the service arena. We have also been awarded a 4 years EduTrust Singapore award in August 2017.
Read less