Program Description
Introduction
Diploma: Certificate (diploma optional)
Mode: Full-time
Course date: 1 - 5 March 2021
Duration: 5 days
Accreditation: ATHEA
Promoting investment in emerging economies
The Project Finance program mainly targets participants from non-European countries and/or NGOs who are active in these countries.
MSM has designed one of the first courses in Europe that comprise an introduction to blended financial instruments, a critical knowledge area to take full advantage of a new generation of financial sources aimed at promoting private investment in emerging economies.
"Collaboration is the key. Other thoughts and experiences are often better than your own. Starting from this fact I had the honor to participate in the most diverse group I ever had. The magic of playing with the case studies and presenting your teamwork to all the participants was outstandingly amazing. It is not only an executive course about project finance nor project management, it is how your real experience being applied to the new knowledge you are going to acquire".

Hisham Sherif, participant of MSM's Project Finance & Project Management program in October 2019.
2015 has been a critical year for global economic development. Leaders from around the world adopted a global 2030 development agenda at a UN Summit in September 2015. The new global goals called the Sustainable Development Goals, are ambitious and demand equal ambition in using the "billions" in Official Development Assistance to channel and crowd-in "trillions" in investments of all kinds: public and private, national and international. These goals will drive the global economic development agenda over the next 15 years.
Taking full advantage of blended financial instruments to finance business projects that will create jobs and boost economic development is a critical challenge for business people all around the world.
Did you know that you can combine this course with the Project Management course which will run the week before? Combining these two courses will save you up to a maximum of €500,-
Project Finance course by Rui Santos from ExperienceMSM on Vimeo.
Reasons to follow this program
Financing for Development (FIN4DEV) is a breakthrough topic, still being publicly disseminated, with limited access to structure content as the one will be provided in this course.
Blended Financial Instruments are a new trend in public-private ventures, offering an all-new array of opportunities to private investors.
The capacity to design relevant, feasible and effective investment projects is crucial to have access to blended financial instruments.
Course topics
During the course the following topics will be discussed:
Introduction to Financing for Development
The Role of the Private Sector in Financing for Development
Private Finance for Development
The Financing Role of Multilateral Development Banks
Teaching methods
During the course the following approaches will be used:
Lectures
Presentations
Group work
Discussions
Lectures are based on practical assignments that are conducted by workgroups. The outcome of the assignments are presented in the classroom and discussed with colleagues. Throughout the process, students prepare themselves the examples that illustrate the theoretical concepts shared during the lectures, while strengthening their presentations skills.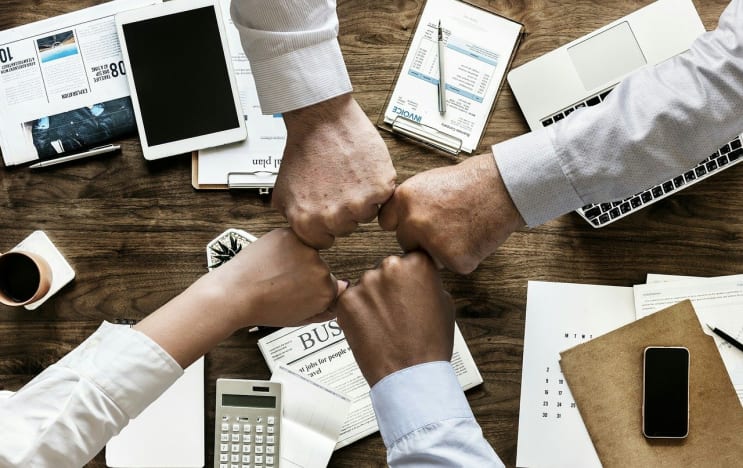 mohamed_hassan / Pixabay
Your profile
Project leaders, project team members and program coordinators with managerial tasks
Consultants dealing with project activities
Certificate/Diploma
Each participant receives a certificate of attendance on the last day of the program. It is also possible to obtain an MSM diploma for a program. To earn an MSM diploma you have to complete a written assignment in which you show that you have successfully applied the learning outcomes of the program. The assignment needs to be completed 30 days after the last day of the program. When your assignment meets our requirements, you will be awarded the diploma. The fee for this assignment is €160. In case you would like to know more about the assignment of the program of your choice, please contact us at ep@msm.nl
Trainer
Mirjana Stanisic
Lecturer International Business & Sustainable Development Specialization
Mirjana holds an MSc in environmental engineering. She has worked in the Department of Environment within Federal Government, and in Ministry of Foreign affairs in the field of international cooperation in environment and land management as a national expert. Mirjana has several years of experience in international cooperation with international bodies for environment, soil and forestry. She has been involved in the preparation of various projects and reports for the World Bank, UNECE, UNEP, and IUFRO).

At MSM, she has worked in the International Projects Department (IPD) as project consultant and trainer in various capacity development projects in Africa, Middle East and East Europe. Mirjana is currently engaged in lecturing in the field of green inclusive innovation, corporate social responsibility and project management. Furthermore, she is Academic Coordinator of MSM's Online MBA program and she is holding a position of academic coordinator of International Business and Sustainable Development specialization.
Paul Horrocks
Expert and trainer in Results-Based Management and Evaluation of Development Programs & Projects
Paul Horrocks is Head of the Private Finance for Sustainable Development Unit at the OECD Development Co-operation Directorate. Paul is working on a number of initiatives aiming at encouraging greater private sector investment into developing countries, in particular on policies and approaches that governments can adopt in order to scale up and mainstream Blended Finance.

Prior to this, Paul was a Senior Executive in Fiscal Group of the Australian Federal Treasury, working on the domestic infrastructure market but also providing policy advise during Australia's G20 presidency on international infrastructure policy challenges more broadly. Paul has over a decade of Senior leadership at the European Institutions in Brussels, leading in particular on European capital markets deepening policies and infrastructure projects with the European Investment Bank. Paul has degrees from the University of Wales, and Masters from the University of Liverpool as well as and Executive MBA from Vlerick Business School in Belgium.
Fees & Funding
The full tuition fee
The tuition fee of this course is €2,799
The tuition fee includes all course materials, study materials, refreshments during classes and lunch every class day. The tuition fee does not include housing, other food, and living expenses. Participants are required to arrange their own housing facilities. MSM can assist in finding hotel accommodation.
Scholarships
Scholarship opportunities can be combined up to 50% of the full tuition fee.
Corporate Discount:
15% for 2 participants coming from the same organization within 1 academic year
25% for 3 participants coming from the same organization within 1 academic year
40% for 4 - 6 participants coming from the same organization within 1 academic year
For > 6 participants we will offer a tailor-made program
European Star Scholarship:
50% for European citizens and long term residents. Submit a 2 - 3 pages essay on the topic: "What will be the positive change for my organization and me after participating in this course?"
Alumni Lifelong Learning:
15% discount for Maastricht School of Management registered Alumni
Dean's Development Fund:
Check our website to see the actual price of the program (full tuition fee-/-DDF scholarship).
Cancellation policy
By MSM:
MSM reserves the right to postpone or cancel the program in case the number of participants does not meet the MSM requirements for the minimum number of participants. Any payment made to MSM for tuition fees will be refunded. In the case of postponement or cancellation of the program, MSM will inform the enrolled candidates at least six weeks before the planned start of the program.
By the participant:
If an admitted participant decides against participation after the tuition fee has been paid, cancellation costs are €200,- (administrative costs)
In case the cancellation is done after the program has started no money will be refunded.
No cancellation charges are incurred if the enrolled participant, with the written consent of MSM, will be replaced by another participant before the start of the course. Refunded tuition fees will only be reimbursed to the sponsoring party and cannot be forwarded or redeemed by any other party.
Participants who were not granted a visa to enter The Netherlands can be fully reimbursed if written official documentation is provided of such visa denial.
Admission
Application deadline
Admission requirements
Applicants should have the ability to function academically and professionally at a Bachelor's level. Because it is an interactive program, candidates should have an adequate level of spoken and written English to be able to follow the program and to actively participate. If it turns out that an applicant does not have a sufficient level of English, a certificate will not be awarded.
Last updated Sep 2020
About the School
Maastricht School of Management (MSM) is one of the oldest and most international business schools in the Netherlands with a large worldwide network of students, alumni and partners. MSM is a personal ... Read More
Maastricht School of Management (MSM) is one of the oldest and most international business schools in the Netherlands with a large worldwide network of students, alumni and partners. MSM is a personally oriented business school offering internationally accredited MBA (full-time MBA, Executive MBA, Online MBA) and Master in Management programs, and short executive courses. Studying in one of MSM's programs means you will share your study experience with participants from many countries and professional backgrounds. Being part of such a diverse community offers you the opportunity to expand your international network and to learn from fellow participants by exchanging knowledge and experience.
Read less