Certificate in Professional Cook of Italian Cuisine
Home ›
Certificate in Professional Cook of Italian Cuisine
Program Description
Culinary Institute Kul IN and partner school ALMA la Scuola Internazionale di Cucina Italiana are offering a new international joint program for students interested in specializing professionally in Italian cuisine.
This 10-month program aims to produce fully trained professional cooks who are specialized in the art of Italian cuisine. The unique curriculum gives students the opportunity to practice their newly acquired skills, which they've gained through intensive courses at Kul IN and ALMA, by interning at elite Italian restaurants and hotels. Interning abroad gives students the invaluable opportunity to network internationally and connect with some of the most successful chefs in Italy and the world.
PROGRAM DETAILS FOR PROFESSIONAL COOK OF ITALIAN CUISINE
As a student of Italian Cusine, you will be completely submerged in Italian culture, learning to speak and understand the language, while perfecting your skills in Italian traditional gastronomy. You will study under the leadership of some of the best Italian chefs in a fast-paced and dynamic international setting.
You will learn about: pastas, wines, regional dishes, history of Italian gastronomy, traditional products and lots of more.
1. Training in Sisak
The intensive program begins in Sisak, Croatia, at the Culinary Institute Kul IN. Kul IN is a new school, completely supplied with new cookware and the newest culinary technologies. The lesson plans and programs have been created by our dean Zdravko Peric, a professional chef with truly global experience in the culinary industry.
Students will spend 9 weeks in Sisak learning Italian culinary techniques, kitchen management, Italian culture, Italian culinary terminology, and its language. Other information about your 2 months of training in Sisak:
Class time: 8 hours/day, Monday through Friday
Language used in class: English and Croatian
Reading and Materials: provided by Kul IN (in English and Croatian)
Uniforms: provided by Kul IN
2. Training in Colorno
Your education continues at our partner school ALMA in Colorno, Italy. The school's ALMA Method of training will add a new dimension to your skill development in the kitchen. The program provides a dynamic international environment where students from all over the world study together (in English) and succeed in developing their culinary techniques.
With professionally equipped classrooms and industrially equipped kitchens located in Palazzo Ducale, ALMA and its professor-chefs will intrigue you with their knowledge and train you to become truly competent in the culinary industry. You will learn all the secrets of Italy's 20 culinary regions, while training under the microscopes of skilled Italian chefs. Your culinary training will be further enhanced by trips to local production centers, which will give you a look into the preparation of famous products such as Parma ham, Parmigiano-Reggiano cheese, truffles, wineries and many others.
The classes in Colorno are designed based on the ALMA Method which combines the following:
understanding of Italian history and culture
direct experience with local production centers and raw ingredients
cooking skills and technique for Italian cuisine
knowledge of Italian recipes and traditions
experience as the head chef
Other information about your two months of training in Colorno:
Class size: minimum 15 to maximum 20 students
Language used in class: English
Readings and materials: provided by ALMA (in English)
Uniforms: provided by ALMA
3. 5 months of training in a real Italian restaurant
The last part of the program is a stage portion: a five-month internship in a well-known Italian restaurant. After evaluation in Colorno, students will move to the city where they will be interning at a restaurant chosen by ALMA. During these five months, students will be putting to practice all the skills that they had learned in Kul IN and ALMA, and will gain real experience in the culinary world.
ALMA carefully chooses the internship destination, based on individual students' personalities, interests, strengths and weaknesses, and very importantly, the students' own expectations. Throughout the internship, students still have the full support of ALMA, and can always ask the school's staff for help and advice. The host restaurant will provide the student with room and board for the entirety of the internship.

Upon successful completion of coursework, internship, and final exams, Kul IN and ALMA both will award the student with a certificate as a Professional Cook Italian Cusine.
Discover your passion towards gastronomy through Kul IN student.
Program length: 10 months
Program cost per student: 19.000 Euros (VAT included)
Tuition includes:
All training and materials for the program Professional Cook of Italian Cuisine
Transportation from Zagreb International Airport to Kul IN
Housing in Sisak and Colorno
Lunch on school days in Sisak and Colorno
Food and board (provided by host restaurant) and assistance during internship
Costs for field trips
For our first-minute students we offer a 400 € discount on program tuition. To grab this voucher, you need to complete your application process and pay the tuition two months before the program start date.
PROGRAM START DATES:
January 12, 2021
In order to bring you the full experience of studying in Culinary Institute Kul IN we invite you to visit our virtual tour.
Last updated Feb 2020
About the School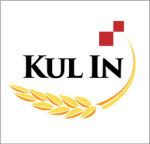 Gastronomy offers a wide array of professions, and Kul IN welcomes all students who want to direct their studies towards this diverse world of gastronomy, or want to build on their existing knowledge ... Read More
Gastronomy offers a wide array of professions, and Kul IN welcomes all students who want to direct their studies towards this diverse world of gastronomy, or want to build on their existing knowledge alongside exceptional mentors with a wealth of work experience and extensive theoretical knowledge.
Read less