Certificate in Legal English and Digital Rights
Home ›
Certificate in Legal English and Digital Rights
Program Description
It is an intensive academic-business and cultural experience of English, in which the participants live with academics and professionals, in order to improve and improve their skills in legal English and their knowledge in International Public, Comparative Commercial Law and Digital Rights. .
At the end of the preparatory course of legal English, they obtain an academic Certificate issued by a recognized British institution as well as Certificates in Course of International Public Law and Technology and laws granted by the British Institute of International & Comparative Law. In addition to dives in scenarios such as the Supreme Court of the United Kingdom or the Foundation for Open Rights digital rights, it concludes with a participation in an event that promotes Digital Rights in the world.
Participants will have the opportunity to improve their legal English through intensive classes and unique experiences that include excellent academic and business visits and accompany with relevant activities in Digital Rights, Online Privacy and Freedom of Expression in Europe.
Aimed at Professionals and / or students in the areas of Law, Communication, International Relations, Political Science, International Business, Digital Industries, Human Rights, Fingerprint, Online Privacy. People looking for an immersive English course tailored to them, with emphasis on legal issues, International Law, Commercial Law and Rights in Digital Spaces.
To people who seek to update the technical use of English in legal, public policy and communication issues and pedagogy of legal content.
Academic allies
British International and Comparative Law Institute
The British Institute of International Comparative Laws (BIICL) develops practical, independent legal content for the understanding of international law and compared in the UK and worldwide, promotes the rule. His respected high-quality work includes analysis and debates on contemporary issues on all continents. , from its base in the heart of the energetic multicultural legal network of London.
Since its founding in 1958, whose origins can be traced even until 1894, the BIICL has been influencing the legal and political institutions of the United Kingdom and the world in an influential manner. It is one of the few independent legal bodies of its kind in the world, as it is not affiliated with any university, it is a non-profit organization and without political affiliation. IBICL does not receive substantive funding from any government or private entity and welcomes both its members as those who are not.
Open Rights Group
Open Rights Group is a UK-based digital campaign organization that works to protect the rights to privacy and freedom of expression online. With more than 3,000 active followers, Open Rights Group London is the base organization of local groups throughout the United Kingdom.
Digital technology has transformed the way we live and has opened new and unlimited ways to communicate, connect, share and learn around the world. But for all the benefits that technological developments have created, new threats to our Human Rights have also emerged. The Open Rights Group creates awareness of these threats and challenges them through public campaigns, media comments, legal actions and policy interventions and technology projects.
The program includes a one-year Open Rights Group membership for each participant.
The program of Legal English and Digital Rights London 2020 has as its closing event, the ORGCON 2020 conference. A space for debates, discussions and action. There he participates with global experts in data and democracy, freedom of expression and digital privacy for a full day in London.
Supreme Court of the UK
The United Kingdom Supreme Court is located in the heart of the historic Parliament Square. The Supreme Court offers a unique experience to its visitors. Located right next to world-renowned points such as Westminster Abbey and the two recently restored Houses of Parliament.
It is a Gothic building built in 1913, which has hosted the most important legal and institutional decision-making processes in the history of the United Kingdom and Europe. Currently, the Supreme Court stands as one of the most important institutional bastions in the face of the political and institutional situation between the United Kingdom and continental Europe. Participants of this program may have a guided and commented visit by the staff who work daily in the Supreme Court.
The London School of English
Accredited by the British Council in London, The London School of English is a leading institution in teaching English specializing in specific purposes. Located in the heart of London, it combines personalized education in a friendly environment for faster results. Since 1912, The London School of English has trained thousands of students successfully. On this occasion, the participants of this program will be evaluated to have an exact measure of their English proficiency and to be able to offer the appropriate courses to each participant. Also, the emphasis of this learning will be on institutions and legal and technical English. Academic activities are accompanied by practical experiences in the real environment of professionals in this field in one of the emblematic cities for the political and legal institutions of the Western world.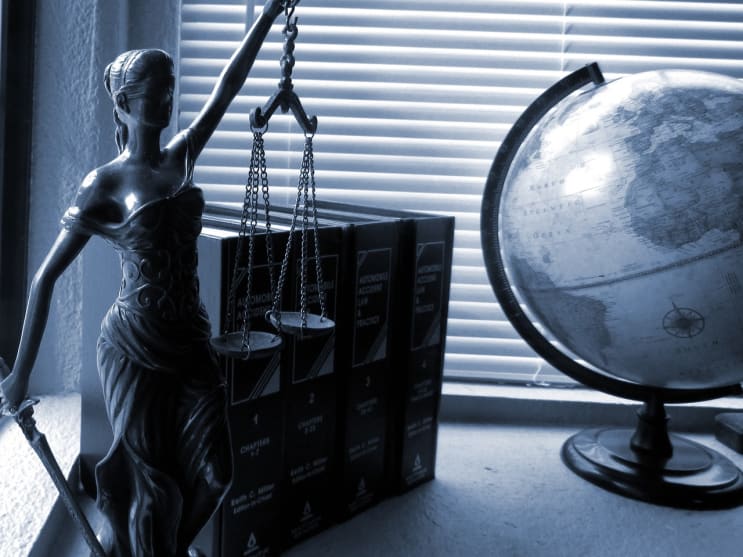 jessica45 / Pixabay
Content of the program
Certificates
British Institute International Comparative Law:

International Public Law: Public international Law in practice
International Law and technology

London School of English: Legal English
Membership in Open Rights Group
Accommodation and Transportation
7 Nights at Residence near The London School of English
1 week transport card
Included
Enrollment
Classification Exam
Private visit to the United Kingdom Supreme Court
Access to online legal English learning platform from the moment of the course up to 3 months later
Guidance on visa procedures (applies only to Colombia)
Not included
Airline tickets
International medical assistance insurance (Mandatory)
Additional visits
Personal expenses
Visa application cost for £ 89
Cancellation Policies
On May 30, 2020, all members who have paid according to established dates are notified about the final agenda of the program.
In case of cancellation of the program, EduPlanet Ltd. undertakes to return the money paid to the participants according to the bank coordinates provided within a period not exceeding 30 days after May 05, 2020.
Cancellation requests will not be accepted after the dates indicated above.
If the request for cancellation is received before May 6, the money paid to the participant will be refunded.
Last updated Mar 2020
About the School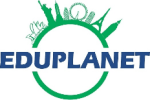 EduPlanet has more than 10 years of experience on international education, founded in England, United Kingdom. Is a service provider of educational consultancy, one of the best options in the market f ... Read More
EduPlanet has more than 10 years of experience on international education, founded in England, United Kingdom. Is a service provider of educational consultancy, one of the best options in the market for students who want to develop their careers and pursue further education abroad. Members of ANEX (Colombia), English UK and recognised by British Council in England
Read less